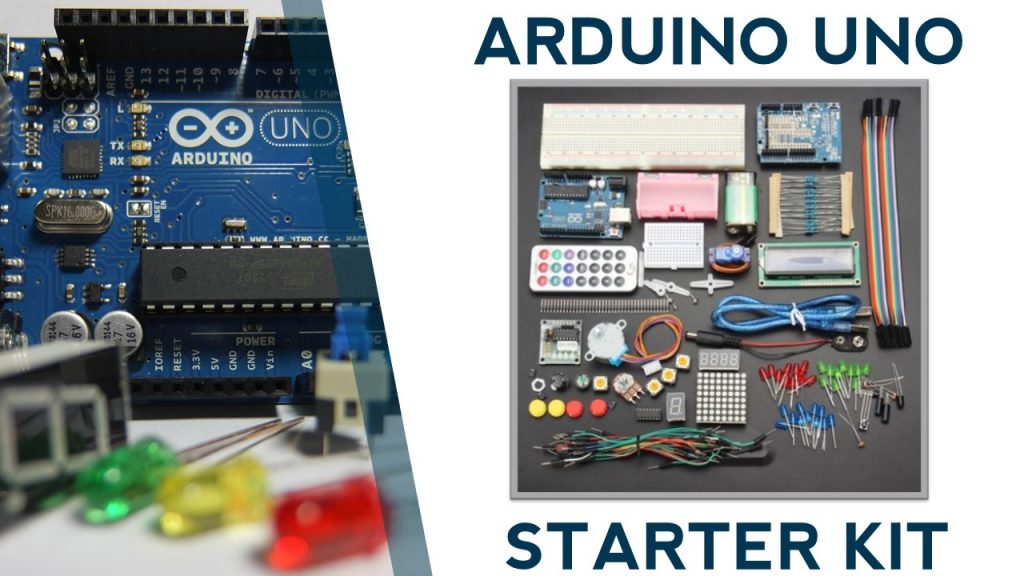 Have you ever wanted to make your own gadgets but don't know anything about electronics and programming? Well, today we're featuring an Arduino Starter Kit that can be the best starting point to learn electronics and programming.
---
You can get this Arduino Starter Kit for just $20.99 on Banggood, if you select CN warehouse.
UNO R3 Basic Starter Learning Kit For Arduino
as of July 27, 2021 8:19 am
Recommended reading: Best Arduino Starter Kits
Package includes:
1x Arduino compatible UNO R3 development board
1x USB cable
1x Prototype extension board
1x Mini breadboard
1x 5V stepper motor
1x 2003 stepper motor driver board
10x Red LED
10x Green LED
10x Blue LED
2x Vibration Sensor
1x Flame sensor
1x LM35 temperature sensor
1x Infrared receiver
3x Photoresistor
4x Key cap
4x Key switch
1x Adjustable potentiometer
1x Passive buzzer (piezo buzzer)
1x Active buzzer (tone generator)
1x Jumper cap
1x Large breadboard
1x Remote Control
1x 16×02 LCD
1x 9G servos
1x Component box
1x 10p DuPont line
30x Breadboard line(approximately)
1x 220ohm resistance
1x 8*8 dot matrix
1x One digit eight segment tube
1x Four digit eight segment tube
1x IC 74HC595
1x Battery Holder
1x 1K resistor plug
1x 10K resistor plug
1x 9V battery
1x 2.54mm 40pin pin header
---
Related course: Arduino Step-by-step Projects
Stay Tuned
Looking for more great deals on electronics and tools? Make sure you subscribe here to catch upcoming deals and score some extra savings on your favorite gear!
---
[Recommended Course] Learn ESP32 with Arduino IDE
Register in our brand new ESP32 course with Arduino IDE. This is our complete guide to program the ESP32 with Arduino IDE, including projects, tips, and tricks! The registrations are open, so sign up now.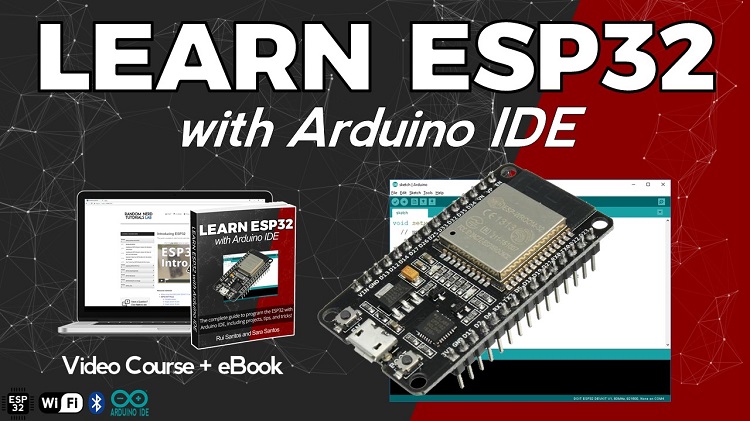 ---
Other RNT Courses
Build IoT projects and home automation gadgets with the ESP8266 Wi-Fi module.
Build a home automation system using open-source hardware and software.
Build 25 cool Arduino projects with our course even with no prior experience!