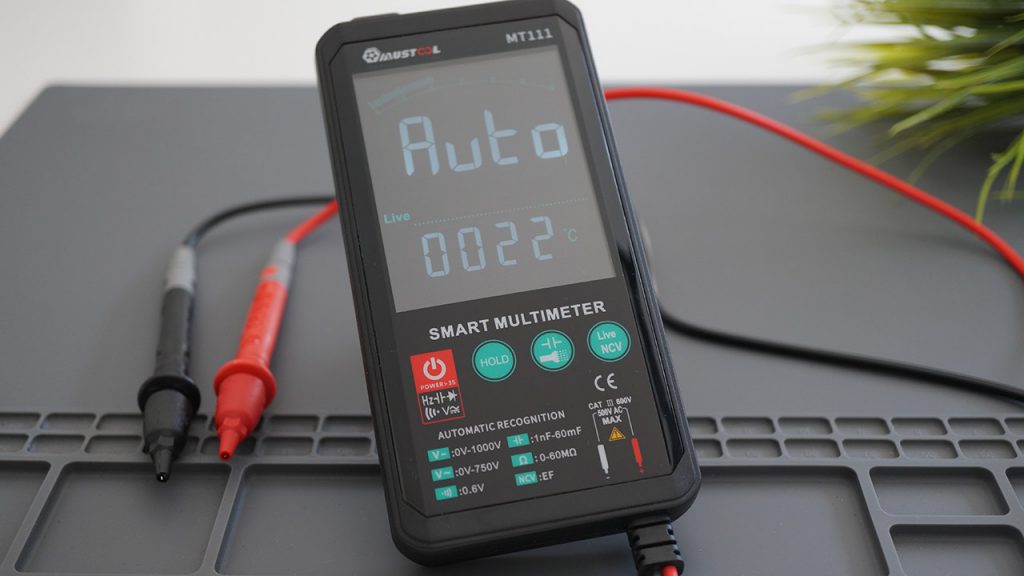 We've recently received the Mustool MT111 touch screen digital multimeter. In this article we're going to review it and take a quick look at its features.
The Mustool MT111 measures AC and DC voltage, resistance, capacitance, diode testing, frequency, continuity, temperature, etc. After getting the multimeter I was really disappointed to find out that the multimeter doesn't measure current.
However, it has some really cool features that other common multimeters don't have that you may find useful. Continue reading for a more in depth analysis of the Mustool MT111 multimeter.
Where to Buy?
The MT111 touch screen digital multimeter was kindly sent to review from Banggood. You can learn more about this device by visiting the product page below.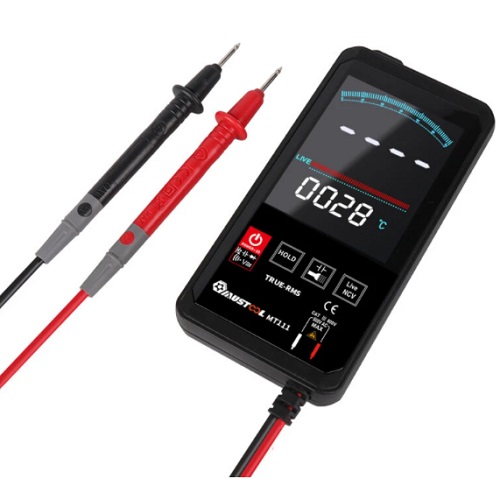 Mustool MT111 Touch Screen Digital Multimeter (Intelligent Scanning)
as of August 6, 2022 12:55 am
Unboxing Mustool MT111 Digital Multimeter
The Mustool MT111 digital multimeter came in a cardboard box.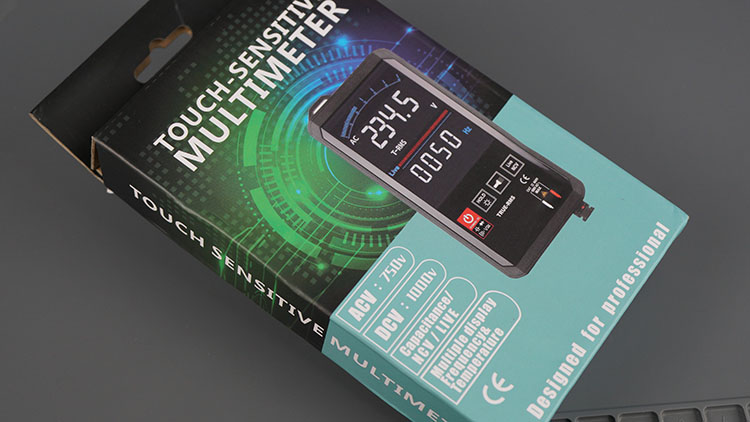 Inside the package, there's the multimeter, a small bag and an operation manual.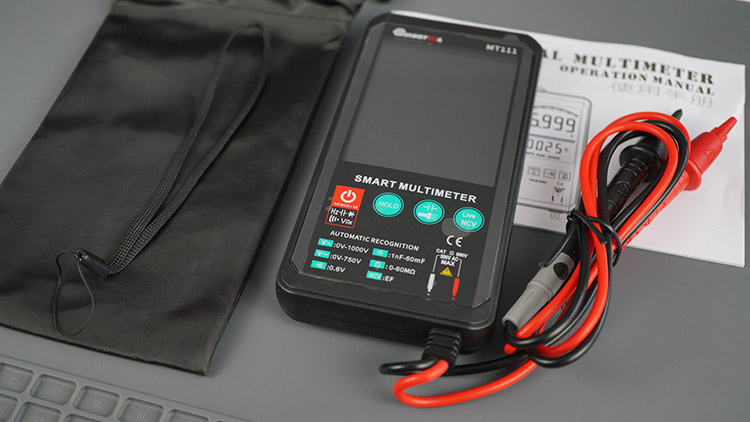 The probes are not removable, they are permanently attached to the multimeter.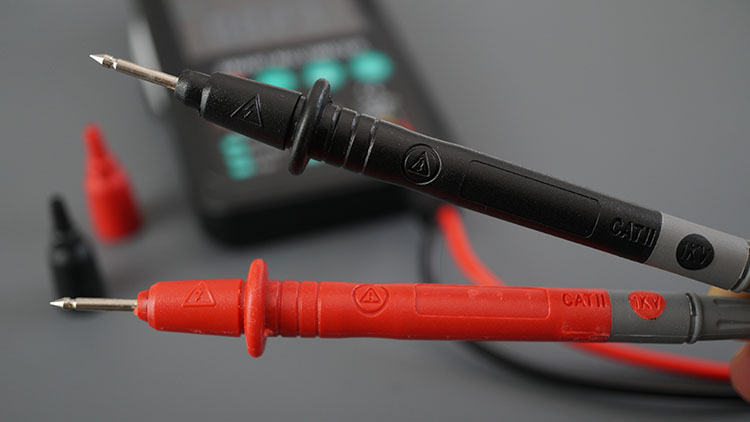 Mustool MT111 Digital Multimeter Overview
The Mustool MT111 is a portable and lightweight digital multimeter. It is approximately the size and weight of a smartphone.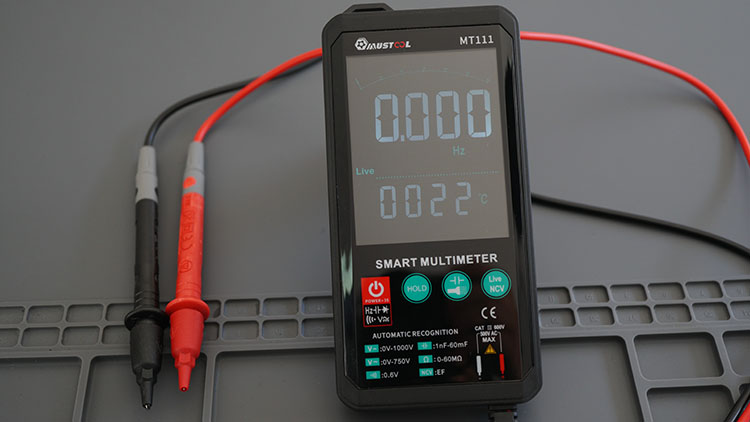 It features a big screen with three colors and touch buttons at the bottom.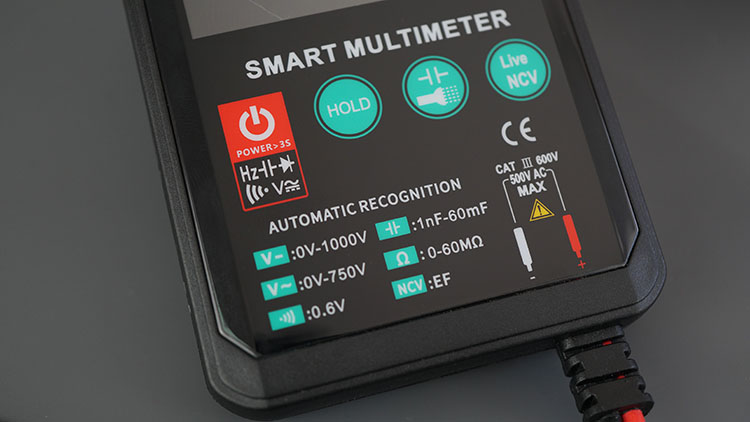 The screen is reflective, which means that you might have trouble reading the measurements in environments with very bright light.
The display is divided into three sections: an analog bar, the main reading, and the temperature.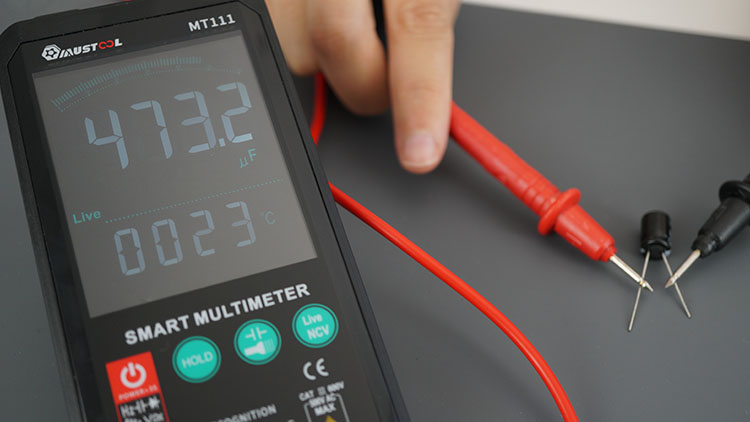 It is powered by two AAA batteries, which are easily available if you need replacements.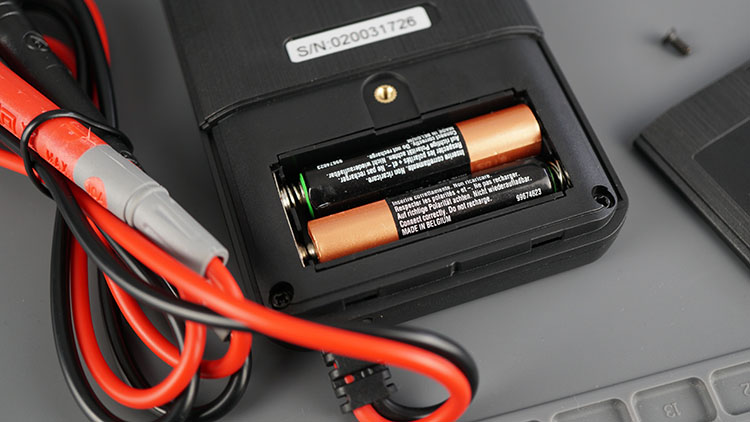 It doesn't have a stand. It has a little hole to hang it somewhere.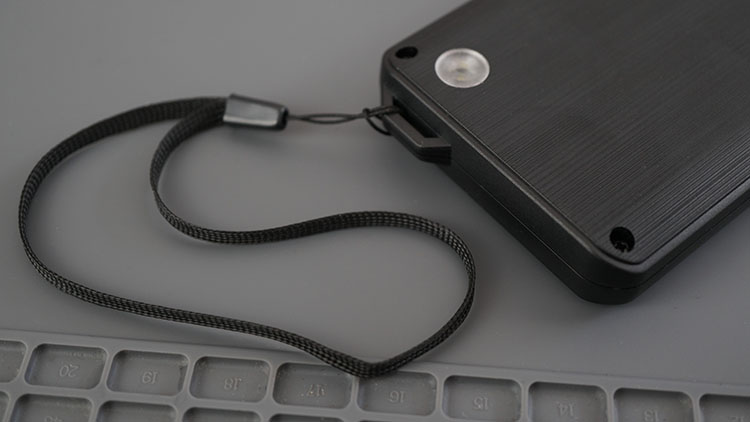 At the back there's a white LED that's supposed to be a flashlight.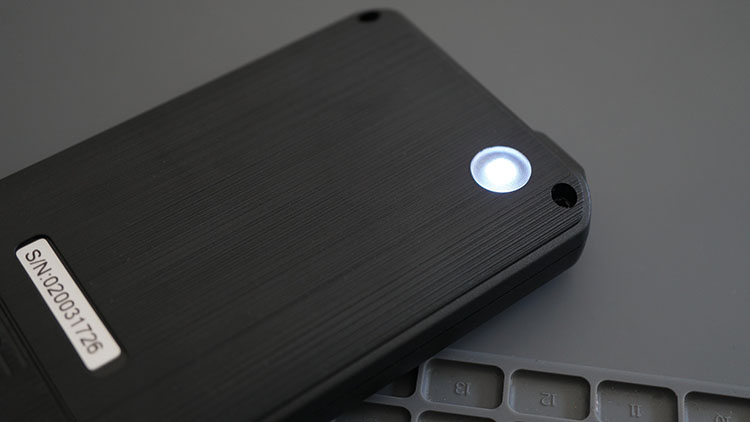 Mustool MT111 Functions
Here's a list with all the functions of the multimeter:
DC voltage
AC voltage
Resistor, Diode, On-Off test, Capacitors
Frequency
Continuous power operation
NCV test
Zero line / fire line test
True RMS measurement
Temperature in Celsius and Fahrenheit
Flashlight
When you're measuring something with the probes, you don't have to choose what you want to measure. It detects it automatically.
For example, if you put your probes at the extremities of a resistor, it will automatically give you the resistance value. You also don't need to select a range. That's probably why the manufacturer call this multimeter "intelligent".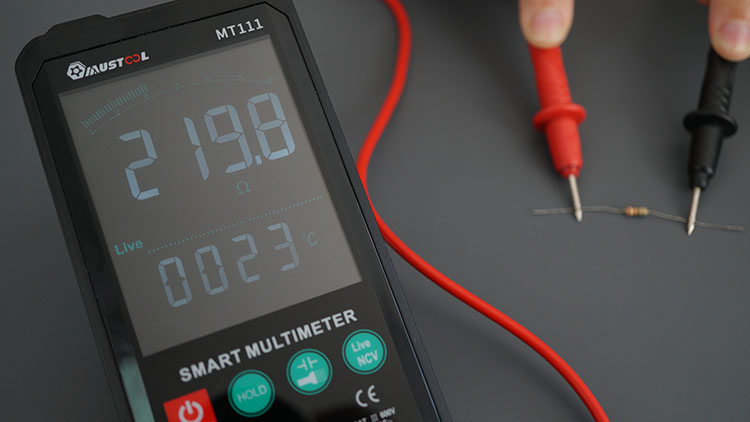 The probes are soldered to the multimeter and are not removable as the majority of multimeter probes. This can be a good or a bad point depending on the perspective. But, in my opinion, that is a bad point as the joints will probably break with usage.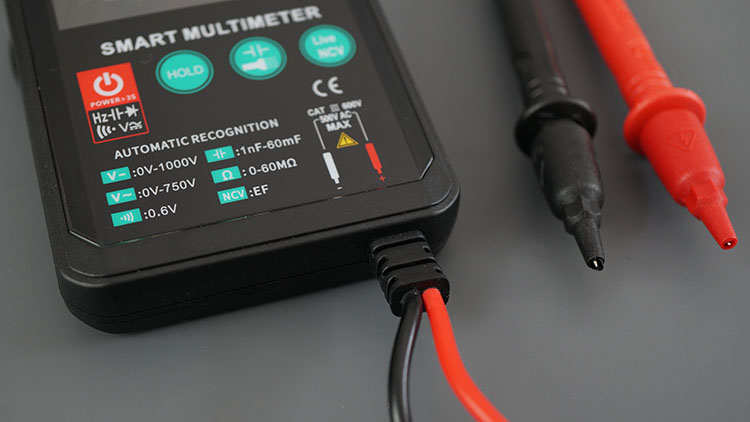 Something that I really don't like is that it doesn't measure current. So, you'll need another tool to measure current.
Mustool MT111 Specs
Here's a summary of the specs accordingly to the manufacturer:
DC voltage range: 0V to 1000V
AC voltage range: 0V to 750V
Resistance: 10Ohm to 60MOhm
Capacitance: 1nF to 60mF
On and OFF test: 0.6V
Counts: 6000
Battery: 2x AAA batteries
Weight: 173g
Size: 133x67x12mm
Wrapping Up
Despite the great features of the MT111, the fact that it doesn't measure current is a real deal breaker for me. I would need another tool to measure current. If you're looking for a great low-cost multimeter, I would recommend the ANENG AN8002 multimeter instead.
However, if you find that the MT111 might be a good option for you, please keep in mind that it is meant to be used for small repairs at home or for hobbyist electronics projects. I wouldn't recommend using this tool for an industrial environment.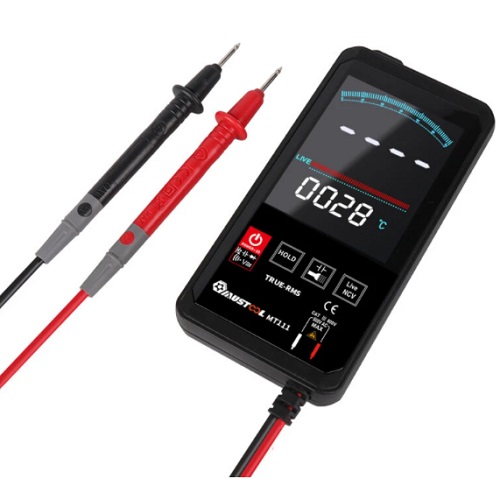 Stay Tuned
We hope found this review useful. Looking for more articles and reviews? Make sure you subscribe here to catch upcoming deals and score some extra savings on your favorite gear!
---
[Recommended Course] Learn ESP32 with Arduino IDE
Register in our brand new ESP32 course with Arduino IDE. This is our complete guide to program the ESP32 with Arduino IDE, including projects, tips, and tricks! The registrations are open, so sign up now.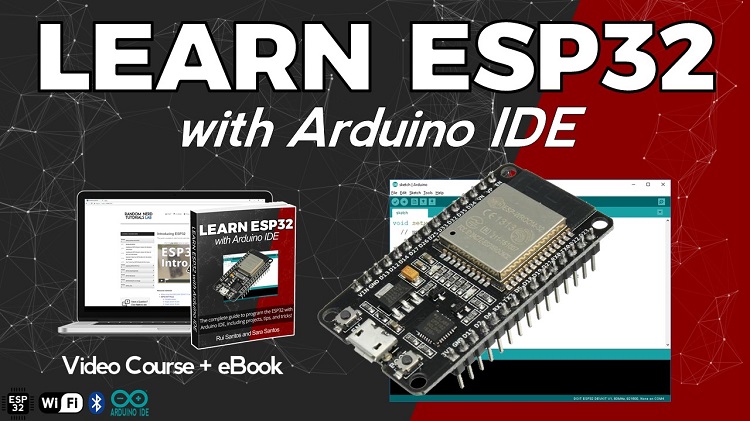 ---
Other RNT Courses
Build IoT projects and home automation gadgets with the ESP8266 Wi-Fi module.
Build a home automation system using open-source hardware and software.
Build 25 cool Arduino projects with our course even with no prior experience!