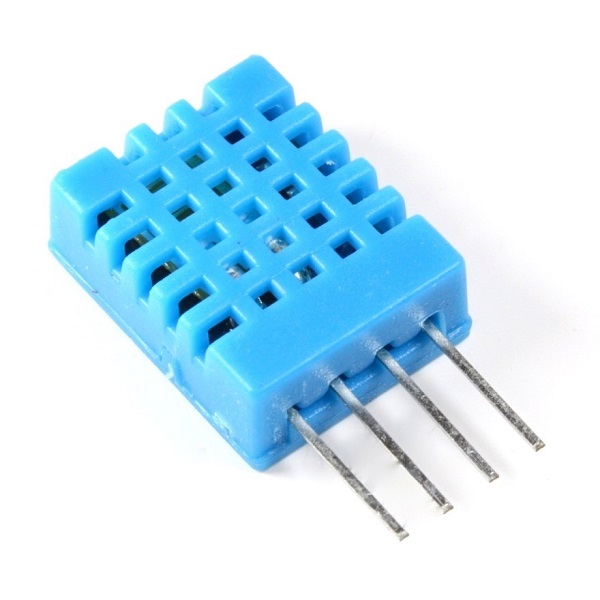 Banggood - 2pcs DHT11 Digital Temperature and Humidity Sensor
Buy Now

Shareasale.com
as of March 12, 2019 10:02 am
---
Scroll down the page to check the DHT11 price at different stores. Some stores provide packages of 2 or 4 sensors.
The DHT11 is a digital temperature and humidity sensor. Inside, it contains a chip that does analog to digital conversion and spits out a digital signal with the temperature and humidity.
Get started with the DHT11 and Arduino: Complete Guide for DHT11/DHT22 Humidity and Temperature Sensor With Arduino.
Sensor specifications:
Range: 20-90%
Absolute accuracy: ±5%
Repeatability: ±1%
Long term stability: ±1% per year