The ESP32-CAM is a camera module with the ESP32-S chip. It features an OV2640 camera, several GPIOs to connect peripherals, and microSD card slot (microSD cards up to 4GB).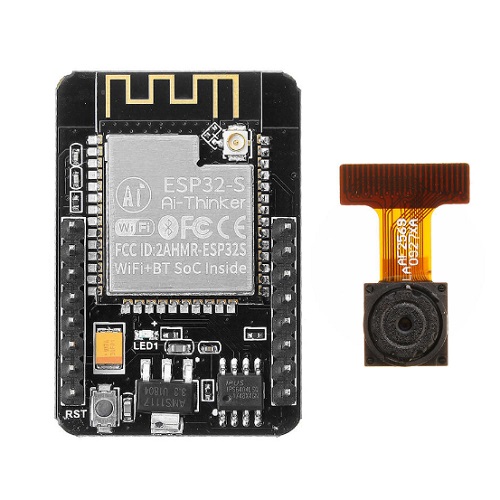 Banggood - ESP32-CAM ESP32 WIFI Bluetooth Development Board With OV2640 Camera Module
Buy Now

Banggood.com
as of March 22, 2019 12:07 pm
Read our getting started guide: "ESP32-CAM Video Streaming and Face Recognition with Arduino IDE".Scroll down to compare the ESP32-CAM board at different stores and find the best price.