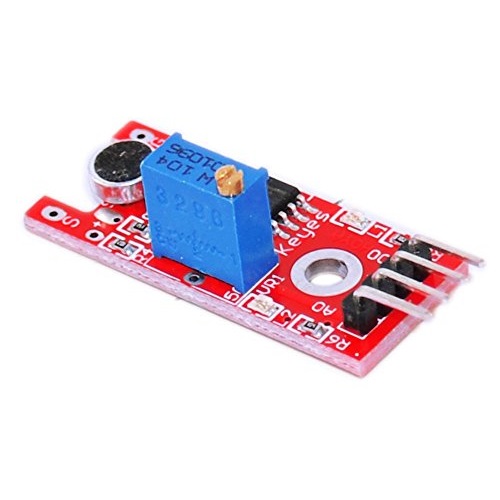 eBay - 5pcs Microphone Sound Sensor Module KY-038
Buy Now

Banggood.com
as of November 23, 2020 12:47 am
---
Scroll down to compare the sensor at different stores and find the best price.
The microphone sound sensor, as the name says, detects sound. It gives a measurement of how loud a sound is.
Learn how to use the sound sensor with Arduino: Guide for Microphone Sound Sensor with Arduino.