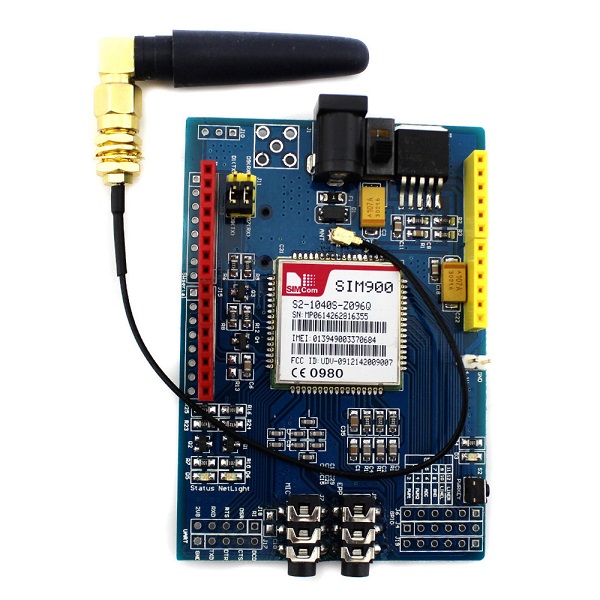 Banggood - SIM900 Quad-Band GPRS/GSM Shield Development Board for Arduino
as of May 29, 2021 4:07 pm
---
Scroll down to compare the SIM900 GSM/GPRS module for Arduino in different stores and find the best price.
The SIM900 GSM/GPRS shield is compatible with Arduino. It is based on the SIM900 module from SIMCOM. Allows you to send SMS, MMS, GPRS and audio via UART using AT commands. It has 12 GPIOs, 2 PWMs and buit-in ADC of the SIM900 module.
Quad Band: 850; 900; 1800 and 1900 MHZ, so it should work on GSM networks in all countries. The shield has microphone and headphone jacks for phone calls. Read our guide to SIM900 GSM GPRS Shield with Arduino.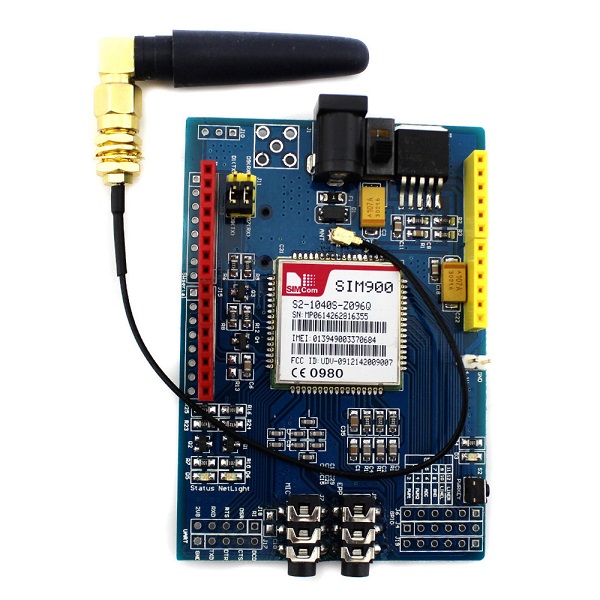 £11.58
in stock
3 new from £11.58
as of June 2, 2021 10:35 am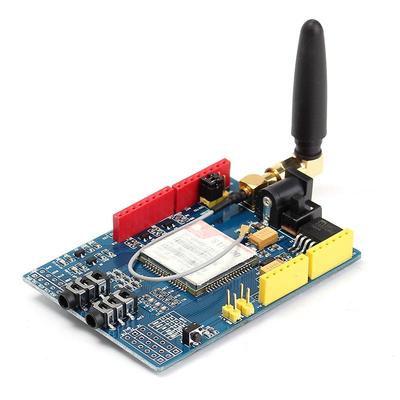 $21.99
in stock
as of June 2, 2021 10:35 am
€20.99
€37.78
in stock
as of June 2, 2021 10:35 am
€21.99
in stock
as of June 2, 2021 10:35 am