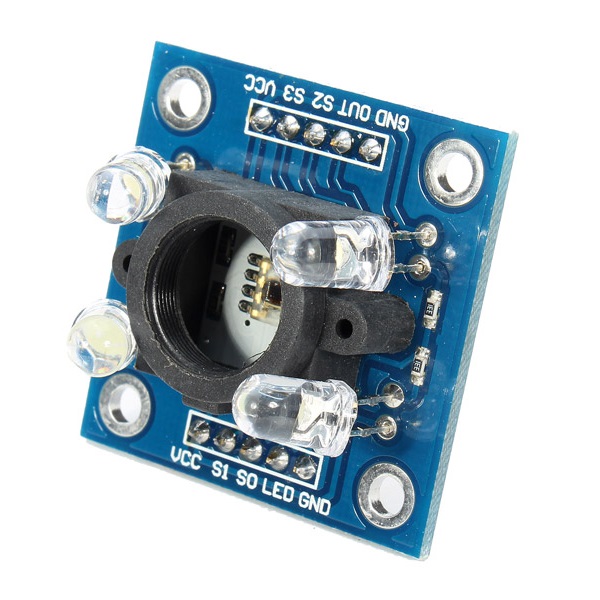 Banggood - GY-31 TCS3200 Color Sensor Recognition Module
as of June 14, 2021 5:22 pm
---
Scroll down to compare the sensor at different stores and find the best price.
The TCS3200 color sensor can detect a wide variety of colors based on their wavelength. This sensor is specially useful for color recognition projects such as color matching, color sorting, test strip reading and much more.
Learn how to use the TCS3200 color sensor with Arduino: Guide for TCS230/TCS3200 Color Sensor with Arduino.