The TTGO T-Call is an ESP32 development board that besides Wi-Fi and Bluetooth also combines a SIM800L GSM/GPRS module.
Important: The SIM800L works on 2G networks, so it will only work in your country, if 2G networks are available. Check if you have 2G network in your country, otherwise it won't work.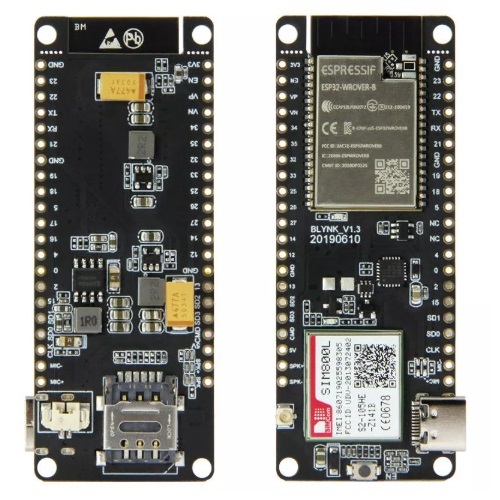 LILYGO® TTGO T-Call V1.3 ESP32 Wireless Module GPRS Antenna SIM Card SIM800L Board
Buy Now

Banggood.com
as of October 23, 2020 12:28 am
Scroll down to compare it in different stores and find the best price.
You need an USB-C type USB cable to program (and apply power) to the board. So, you might consider getting one.
Projects with the T-Call ESP32 SIM800L board to get started (using Arduino IDE):