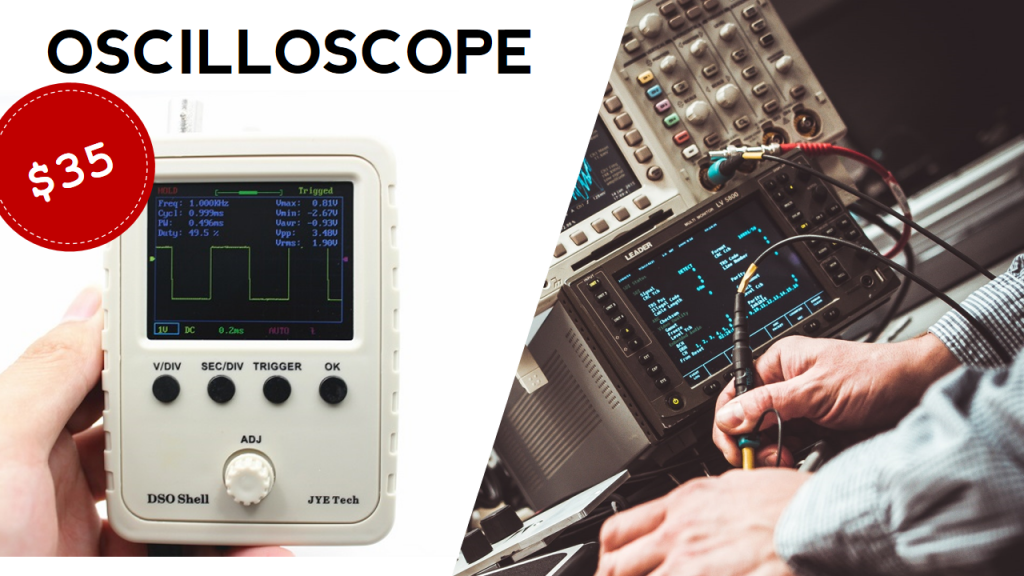 Today's deal features a digital oscilloscope for just $32.99!
If you can't afford a high-end oscilloscope, than this can be a good alternative.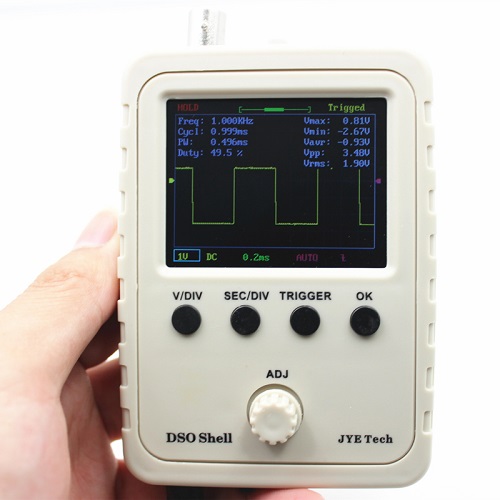 Original JYE Tech Assembled DSO-SHELL DSO150 Digital Oscilloscope Module 9V
45.69
32.99
as of June 14, 2021 5:18 pm
Here's the oscilloscope features:
Number of channel: 1
Analog bandwidth: 0 – 200KHz
Sensitivity: 5mV/Div – 20V/Div
Sensitivity error: < 5%
Resolution: 12-bit
Input Impedance: 1M ohm
Maximum input voltage: 50Vpk
Coupling: DC, AC, GND
Max real-time sampling rate: 1Msps
Timebase: 10us/Div – 500s/Div
Record length: 1024
Trigger modes: Auto, Normal, Single
Trigger types: Rising/falling edge
Trigger position: 1/2 of buffer size fixed
2.4-inch color TFT LCD with 320 x 240 resolution
Power supply: 9V DC
Supply current: 120mA @ 9V
Dimension: 115mm x 75mm x 22mm
If you like DIY kits, and you would like to build your own oscilloscope, there's also the DIY kit version for this oscilloscope. Check the kit below:
---
You may also like: Get an ESP32 for 18% off
Stay Tuned
Looking for more great deals on electronics and tools? Make sure you subscribe here to catch upcoming deals and score some extra savings on your favorite gear!
---
[Recommended Course] Learn ESP32 with Arduino IDE
Register in our brand new ESP32 course with Arduino IDE. This is our complete guide to program the ESP32 with Arduino IDE, including projects, tips, and tricks! The registrations are open, so sign up now.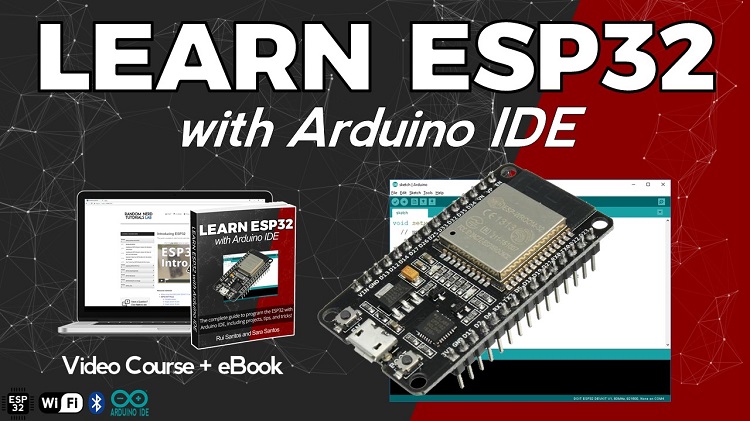 ---
Other RNT Courses
Build IoT projects and home automation gadgets with the ESP8266 Wi-Fi module.
Build a home automation system using open-source hardware and software.
Build 25 cool Arduino projects with our course even with no prior experience!