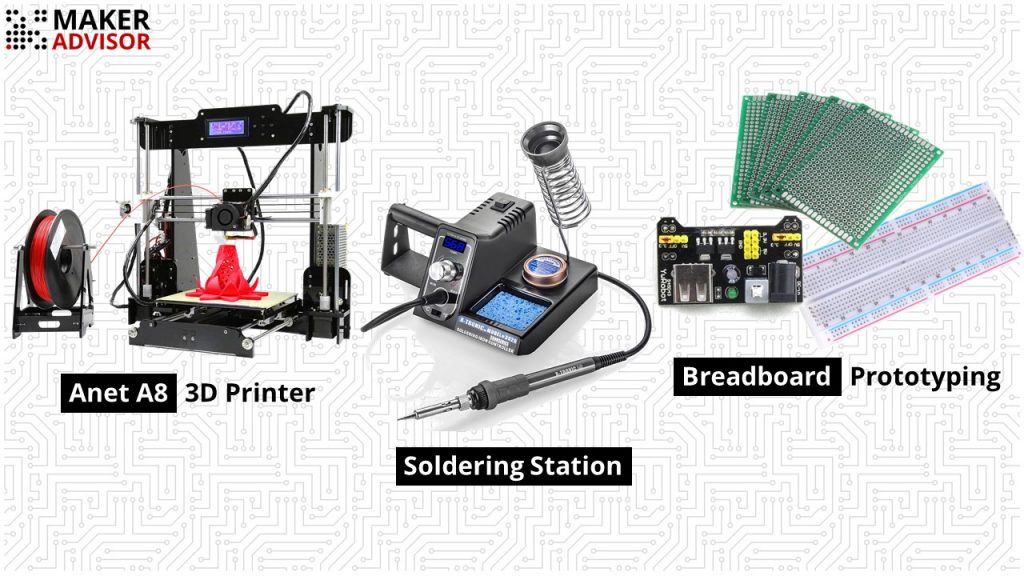 Hi everyone. Here are tuesday's three top deals for makers: Anet A8 3D printer, X-Tronic soldering station, and prototyping accessories. Check these items below.
The Anet A8 3D printer is a great one for the price. It has almost 5-star from costumer reviews on GearBest.  This printer is perfect for those who want their own 3D prints, but don't want to spend a lot of money. The printer doesn't come assembled, you receive the parts and have to build it on your own – so, you'll actually learn how the mechanical parts work.
Recommended reading: we also recommend the Tevo Tarantula 3D Printer that is within the same price range.
---
X-Tronic Soldering Station with Display
The X-Tronic soldering station with display comes with a 75W soldering iron with an ergonomic grip and a sturdy stand with place for several accessories like a solder roll holder, brass sponge tip cleaner and cleaning flux. This station has a digital temperature display, which isn't common in soldering stations within this price range.
Additionally, it also has a 10 minute sleep function. This means that if you set the iron into the holder after using it, it will go into sleep mode after 10 minutes.
---
Prototyping Accessories
These prototyping accessories are from eBay's top suppliers. These are not on sale, but they are so well rated and so cheap, that it is worth taking a look at them. Breadboards are always handy, you just never have enough breadboards for your projects. The breadboard power supply module can actually be quite useful to provide power to your breadboard circuits. Finally, if you like to came up with your own permanent circuits, then, a prototyping track strip board is a must.
---
Stay Tuned
Looking for more great deals on electronics and tools? Make sure you subscribe here to catch upcoming deals and score some extra savings on your favorite gear!
---
[Recommended Course] Learn ESP32 with Arduino IDE
Register in our brand new ESP32 course with Arduino IDE. This is our complete guide to program the ESP32 with Arduino IDE, including projects, tips, and tricks! The registrations are open, so sign up now.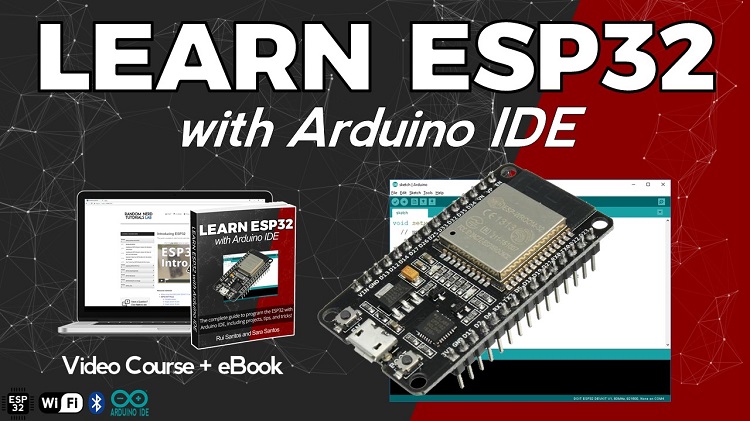 ---
Other RNT Courses
Build IoT projects and home automation gadgets with the ESP8266 Wi-Fi module.
Build a home automation system using open-source hardware and software.
Build 25 cool Arduino projects with our course even with no prior experience!