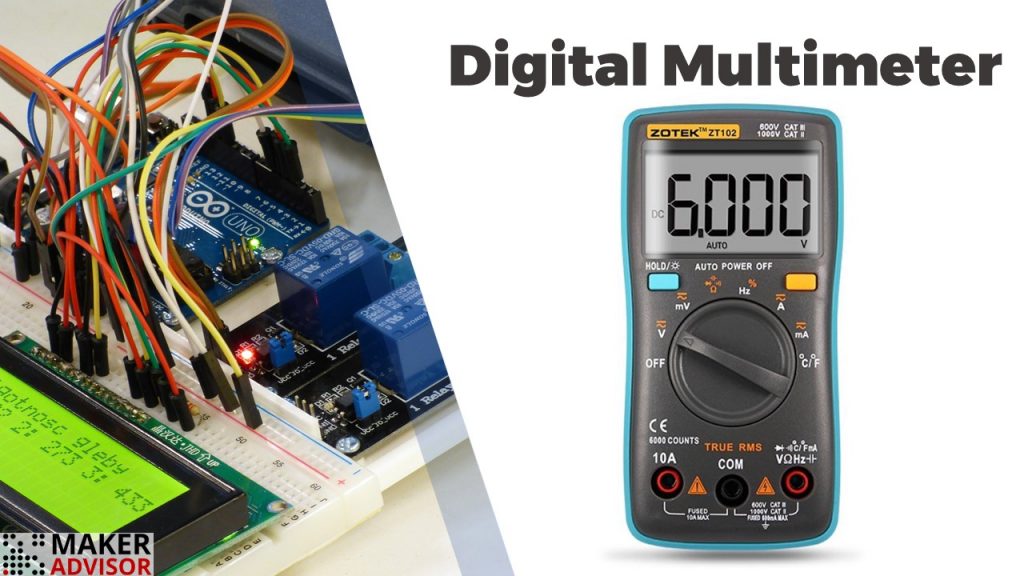 Hi everyone! Today's deal features the ZT102 Digital Multimeter with auto range. Scroll down the page to read the multimeter features. This is a great one for $9.99.
---
This multimeter can measure AC/DC voltage, AC/DC current, resistance and capacity. It also tests diodes and checks continuity. Additionally, it measures temperature and frequency, which isn't a standard in multimeters within this price range. The multimeter is powered using 2 AAA batteries (not included).
It has a backlit LCD, which is great to see the measurements even in dark environments. Other cool features are the data hold function that allows you to save a reading, and the auto power off to save battery. The auto range is a great advantage as you don't have to guess the values in which your reading will fall under, saving you time and patience.
---
You may also like: Best Multimeters Under $50 – Buying Guide
Stay Tuned
Looking for more great deals on electronics and tools? Make sure you subscribe here to catch upcoming deals and score some extra savings on your favorite gear!
---
[Recommended Course] Learn ESP32 with Arduino IDE
Register in our brand new ESP32 course with Arduino IDE. This our complete guide to program the ESP32 with Arduino IDE, including projects, tips, and tricks! The registrations are open, so sign up now.