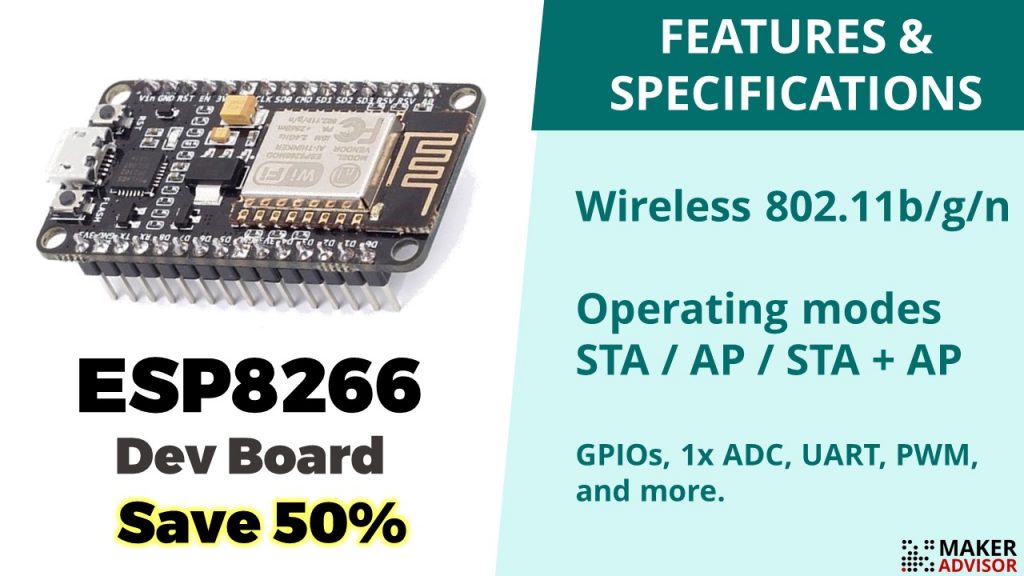 For next few days you can grab an ESP8266 Dev Board (ESP12-E) for 50% off! You can also click here to find other stores that sell the ESP8266.
---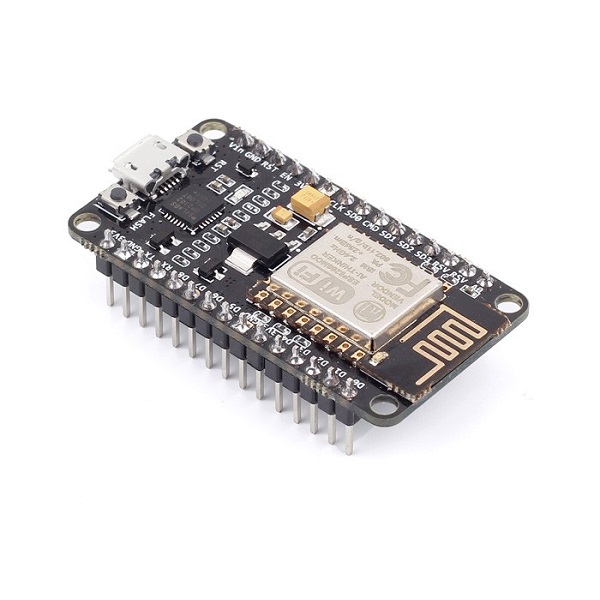 ESP8266 – ESP-12E NodeMCU Wi-Fi Development Board
as of June 14, 2021 5:19 pm
Recommended reading: Home Automation using ESP8266 eBook
Features and specifications:
Wireless 802.11 b/g/n standard
Supports three operating modes: STA/AP/STA+AP
Built-in TCP/IP protocol
D0 ~ D8, SD1 ~ SD3: used as GPIO, PWM, IIC, etc., port driver capability 15mA
AD0: 1 channel ADC
Power input: 4.5V ~ 9V (10VMAX), USB-powered
Support UART/GPIO data communication interface
Remote firmware upgrade (OTA)
---
Related project: ESP8266 Web Server with Arduino IDE
Stay Tuned
Looking for more great deals on electronics and tools? Make sure you subscribe here to catch upcoming deals and score some extra savings on your favorite gear!
---
[Recommended Course] Learn ESP32 with Arduino IDE
Register in our brand new ESP32 course with Arduino IDE. This is our complete guide to program the ESP32 with Arduino IDE, including projects, tips, and tricks! The registrations are open, so sign up now.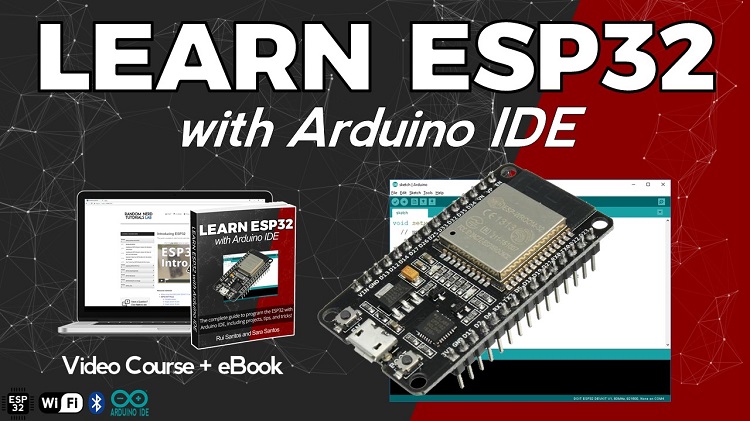 ---
Other RNT Courses
Build IoT projects and home automation gadgets with the ESP8266 Wi-Fi module.
Build a home automation system using open-source hardware and software.
Build 25 cool Arduino projects with our course even with no prior experience!