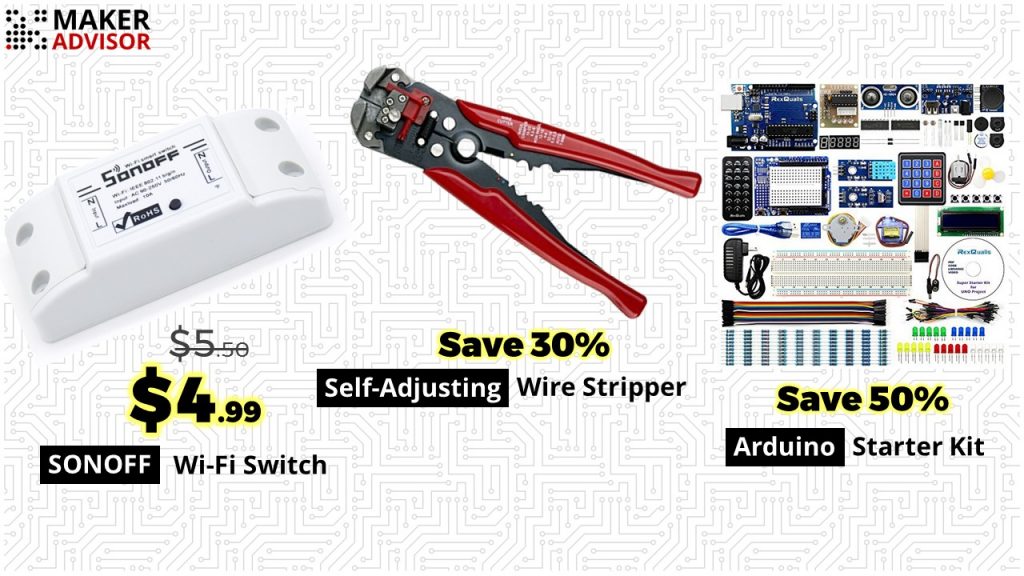 Below, you can find a few deals on different tools and gear that we think you'll enjoy: a SONOFF Wi-Fi switch, a Self-Adjusting Wire Stripper, and an Arduino Kit.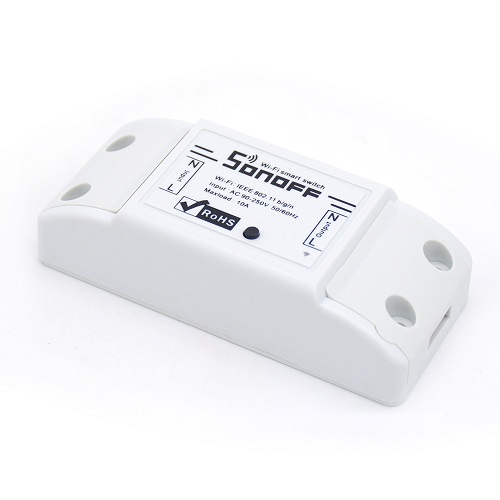 SONOFF DIY Wi-Fi Wireless Switch For Smart Home
as of June 14, 2021 5:19 pm
SONOFF is a smart wireless switch that connects with your home appliances and lights by Wi-Fi, allowing you to remotely turn any device on or off, set timers, and check devices status through their free mobile app for Android and iOS. With the SONOFF, you can control your home appliances from anywhere in the world.
You can read our SONOFF review here or learn how install custom firmware.
---
Ultimate Self-Adjusting Wire and Cable Stripper
3 new from $16.99
5 used from $14.56
Free shipping
as of June 14, 2021 5:19 pm
Neiko Self-Adjusting Wire Stripper automatically selects the correct tension to hold wire without damaging it, as they pull insulation away. All you need to do is place a wire between the two machined jaws, select your desired exposed wire length using the flip-up stopper, and squeeze. This tool is a real time saver.
---
Arduino UNO Super Starter Kit
2 new from $33.98
Free shipping
as of June 14, 2021 5:19 pm
This Arduino project kit comes with everything you could need to get started learning Arduino (download our free Arduino Projects eBook). This kit comes with an Arduino UNO R3 clone and over 30 types of components and sensors, like an LCD, membrane switch, breadboard, and much more.
Recommended reading: Best Arduino Starter Kits – Buying Guide
---
Stay Tuned
Looking for more great deals on electronics and tools? Make sure you subscribe here to catch upcoming deals and score some extra savings on your favorite gear!
---
[Recommended Course] Learn ESP32 with Arduino IDE
Register in our brand new ESP32 course with Arduino IDE. This is our complete guide to program the ESP32 with Arduino IDE, including projects, tips, and tricks! The registrations are open, so sign up now.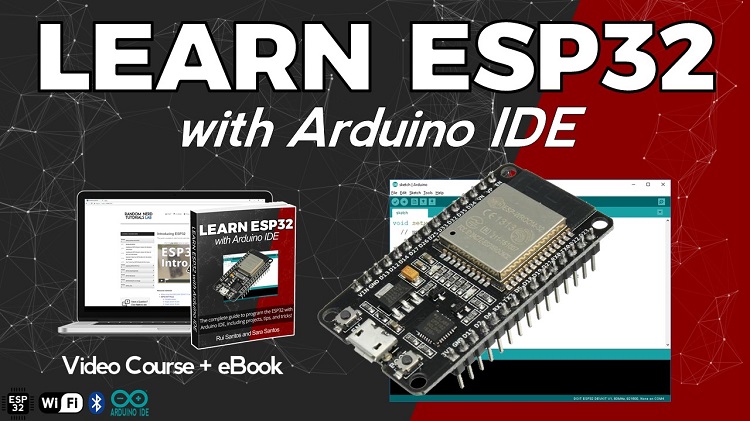 ---
Other RNT Courses
Build IoT projects and home automation gadgets with the ESP8266 Wi-Fi module.
Build a home automation system using open-source hardware and software.
Build 25 cool Arduino projects with our course even with no prior experience!