The ESP-EYE is an ESP32-based board dedicated to artificial intelligence (AI) with voice wake-up and face recognition (read our board overview).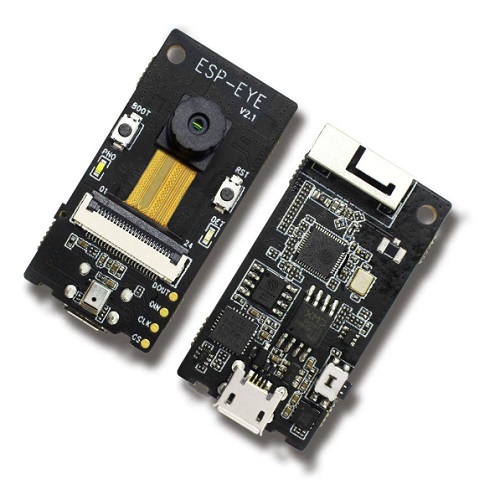 Banggood - ESP-EYE ESP32 Wi-Fi and Bluetooth AI Development Board
as of May 5, 2021 9:30 am
Scroll down to compare the ESP32-EYE board at different stores and find the best price. Read our review guide: Best ESP32-CAM Dev board.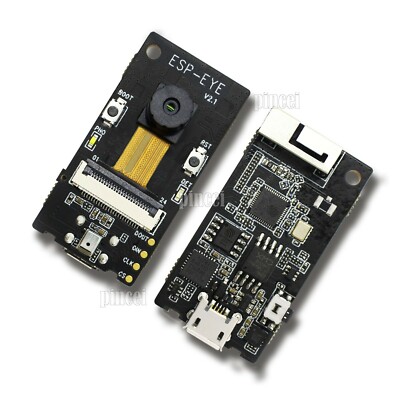 $38.40
in stock
as of May 11, 2021 9:08 am
£31.87
in stock
as of May 11, 2021 9:08 am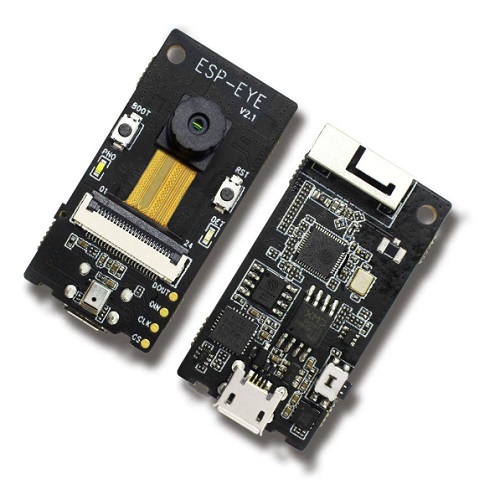 ESP-EYE Specifications:
ESP32 dual core Tensilica LX6 processor with WiFi and Bluetooth
Memory: 8MB PSRAM
Storage: 4MB flash
Camera: 2MP OV2640 camera
Audio: Microphone
USB: micro USB port for power and programming
Misc: Reset, boot and function buttons, 2x LEDs
Dimensions: 41 x 21 mm
Related: ESP32-CAM
You might also like: