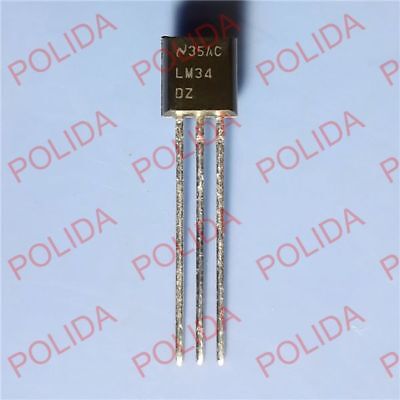 eBay - 5 Pcs LM34 Temperature Sensor
Item condition: New
Ended: Aug 18, 00:11 PST
as of June 14, 2021 5:21 pm
Scroll down to compare the LM34 temperature sensor price at different stores.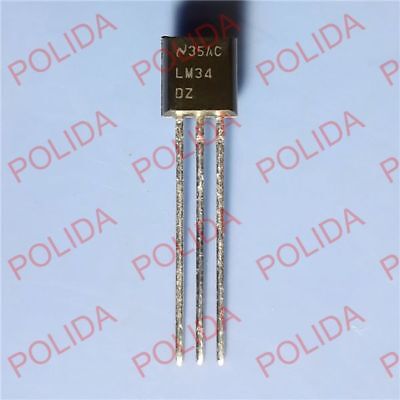 $10.22
in stock
2 new from $6.88
as of June 14, 2021 5:21 pm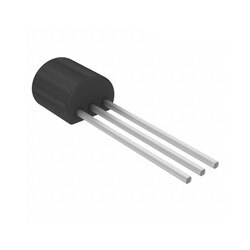 The LM34 is a linear temperature sensor that outputs a voltage proportional to the temperature value in Fahrenheit (ºF). It outputs 10mV per degrees Fahrenheit rise in temperature. It can be powered with 5V – ideal to interface with Arduino.
Read our Guide for LM35, LM335 and LM34 Temperature Sensors with Arduino.
Similar temperature sensors: LM35/LM35DZ and LM335.