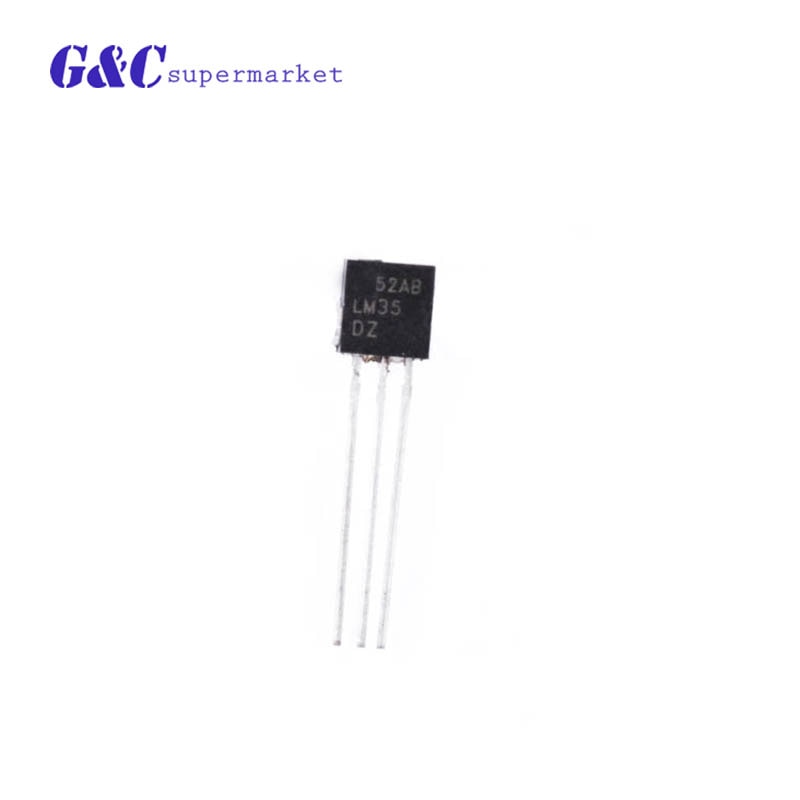 Aliexpress - 5 Pieces LM35DZ Temperature Sensor
out of stock
Buy Now

Aliexpress.com
as of November 23, 2020 6:44 pm
Scroll down to compare the LM35/LM35DZ temperature sensor price at different stores.
The LM35 (also known as LM35DZ) is a linear temperature sensor that outputs a voltage proportional to the temperature value in Celsius (ºC). It outputs 10mV per degrees Celsius rise in temperature. It can be powered with 5V – ideal to interface with Arduino.
Read our Guide for LM35, LM335 and LM34 Temperature Sensors with Arduino.
Similar temperature sensors: LM34 and LM335.
You can compare different temperate sensors to find the best one for your project: DHT11 vs DHT22 vs LM35 vs DS18B20 vs BME280 vs BMP180