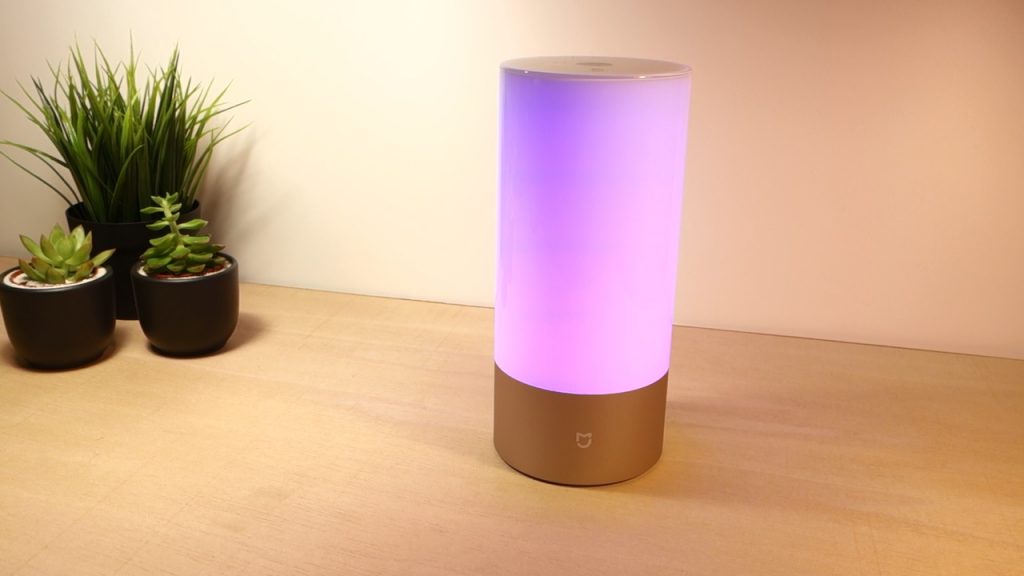 In this post we're going to take a look at the Xiaomi Mijia Beside lamp. This is a smart lamp that can be controlled using touch or using the Yeelight app. The lamp has built-in Bluetooth and Wi-Fi and can be integrated with other home automation platforms and third-party services, which makes it a good choice when it comes to DIY home automation.
Where to Buy?
The Xiaomi Mijia Beside lamp was kindly sent from Gearbest and you can click on the product card below to visit the product page. The lamp is currently 18% off at GearBest.
Watch the Video Review
You can watch the video review below or you can scroll down and continue reading.
Recommended reading: Learn how to use the Xiaomi Mijia Bedside Lamp with Node-RED
Unboxing the Bedside Lamp
Inside the package you'll find the bedside lamp itself, a small manual, and a power adapter.
Bedside Lamp Features
The bedside lamp has a metal base and a plastic cover body with a very simple, yet modern design that fits pretty well in any environment. The lamp offers up to 16 million colors, touch sensor operations, Bluetooth control, and Wi-Fi connection.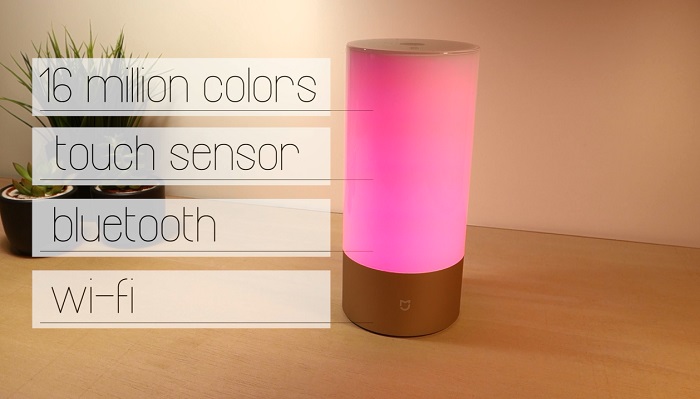 The best part is that the bedside lamp can integrate with popular platforms like Alexa, IFTTT, Google Home, Node-RED, Home Assistant, etc., which makes it a good choice for your Home Automation and DIY projects.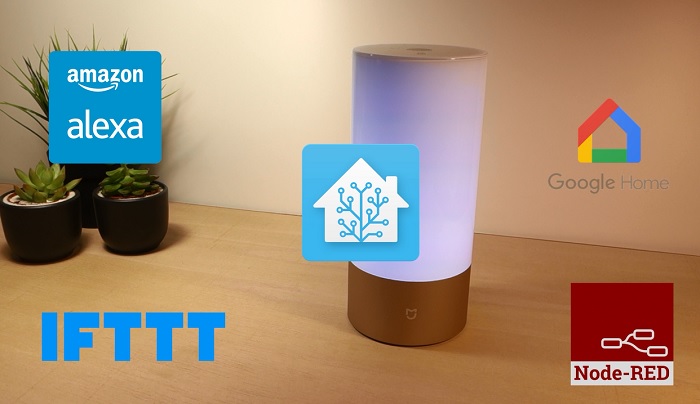 You can control the lamp with the buttons at the top, or you can sync it with the Yeelight app. It is also possible to create automations for the Mi Band Smart Watch, so that you set the lamp to automatically turn off when you fall asleep. You can also integrate it with other Xiaomi home automation products.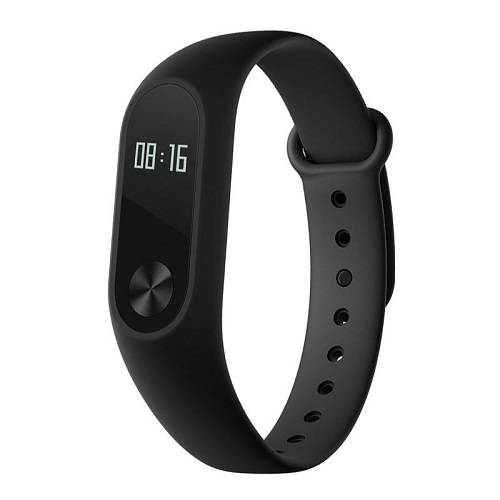 Bedside Lamp Touch Control
You can press the power button at the top to turn the lamp on and off, and you can slide your finger over the top to increase or decrease brightness.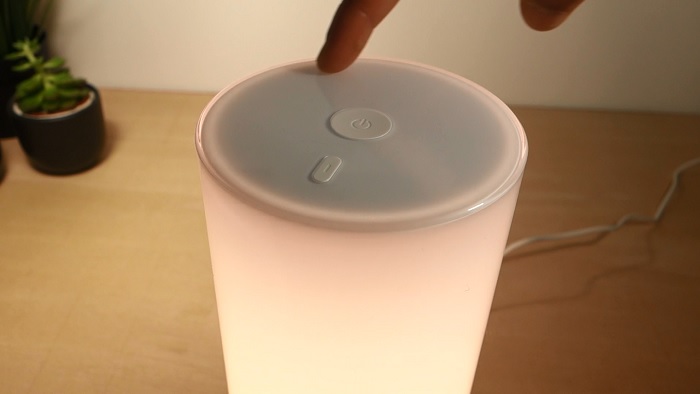 Press the power mode for a few seconds, and you'll set a timer to turn the light off after 15 minutes – you can change this setting in the app.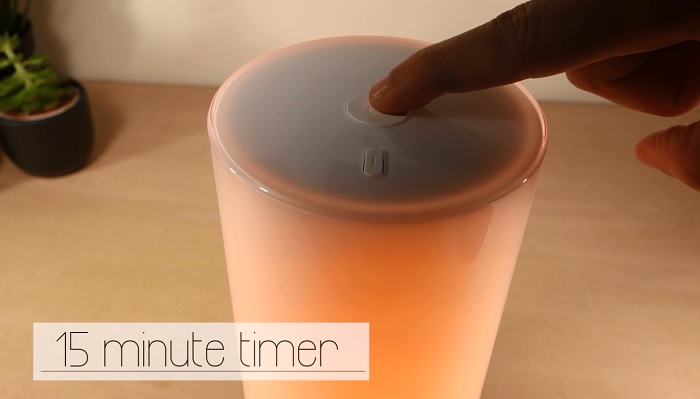 Bedside Lamp Modes
The smaller button allows to change between modes: white light or reading mode, color mode, and color flow mode.
Reading Mode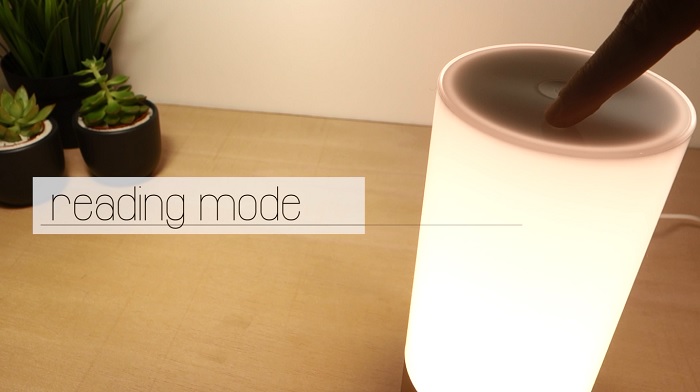 In reading mode, you can adjust the brightness by sliding your finger over the top. You can also change the light temperature by pressing the small button while you slide your finger at the same time.
Color Mode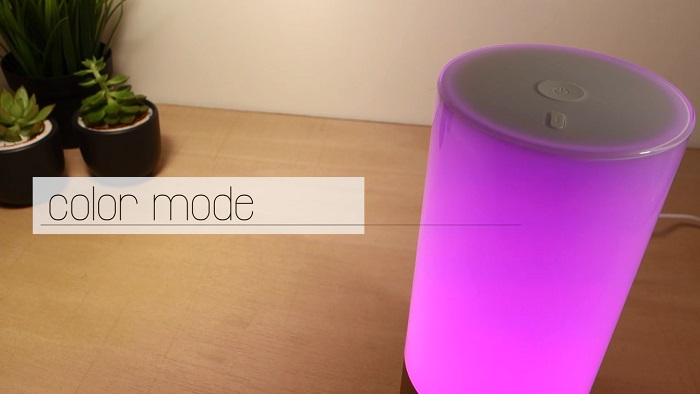 In color mode, continuously press the smaller button while you slide your finger to change the color. Once you've found the desired color, you just have to release the button. By simply sliding your finger in color mode, you can change the color brightness.
Color Flow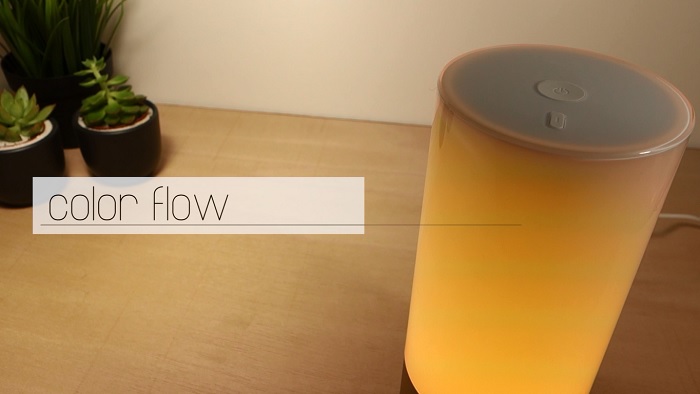 The last mode shows a flow that changes between different preset colors. You can customize the color flow using the Yeelight app.
Bedside Lamp App Control
The app gives you more possibilities to control the lamp. Once the app is installed, and you have a Mi account created, open the app, and add a new device. You need to turn the bluetooth on for this step.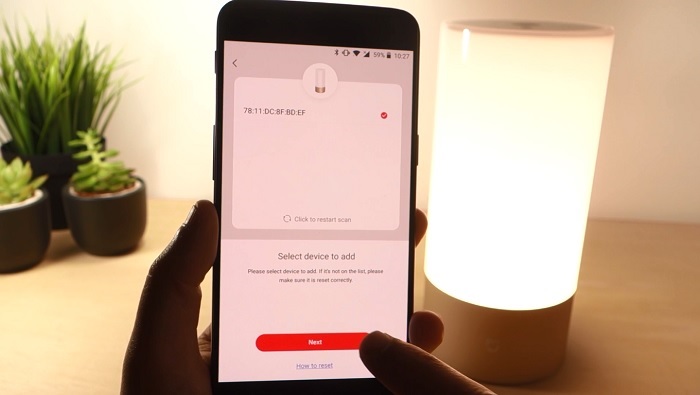 Once you've found your lamp, you need to establish a Wi-Fi connection. After these steps, your bedside lamp should be successfully added to your app.
You can turn the light on and off from the app, and from the main screen. You can also  choose from up to 16 million colors, and change its brightness.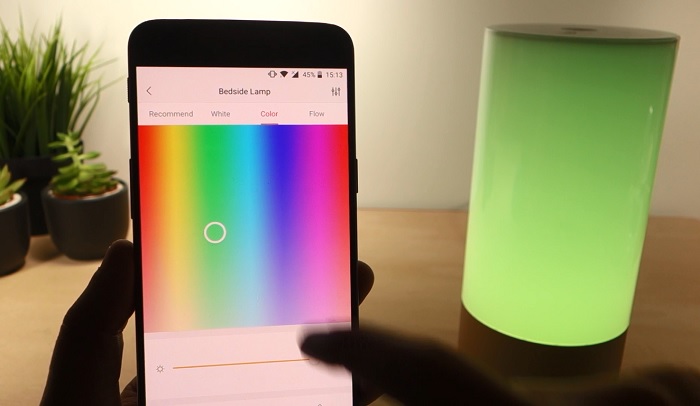 Other nice features include changing between preset modes, setting schedules, timers, and much more.
---
Wrapping Up
I really liked the bedside lamp design and how it works. In my opinion, it is a great product, and it can be easily integrated with third party services, which is great if you intend to link it to other home automation platforms.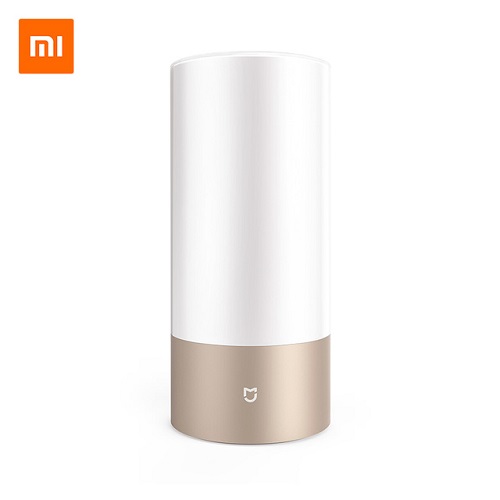 We have other articles about smart lighting you may also like:
Stay Tuned!
Looking for more great deals on electronics and tools? Make sure you subscribe here to catch upcoming deals and score some extra savings on your favorite gear!
---
[Recommended Course] Learn ESP32 with Arduino IDE
Register in our brand new ESP32 course with Arduino IDE. This is our complete guide to program the ESP32 with Arduino IDE, including projects, tips, and tricks! The registrations are open, so sign up now.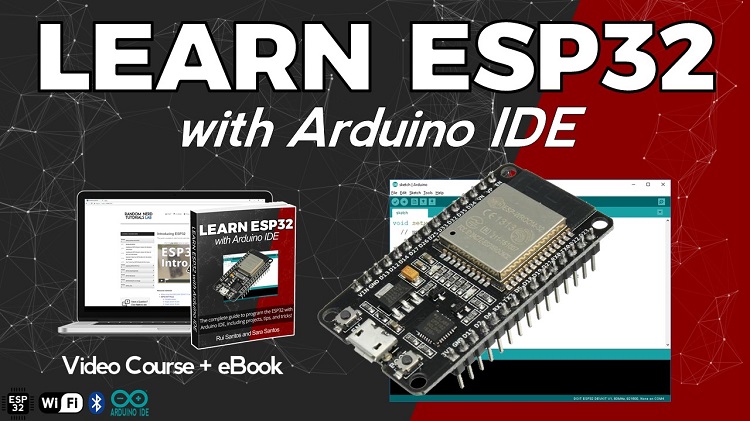 ---
Other RNT Courses
Build IoT projects and home automation gadgets with the ESP8266 Wi-Fi module.
Build a home automation system using open-source hardware and software.
Build 25 cool Arduino projects with our course even with no prior experience!