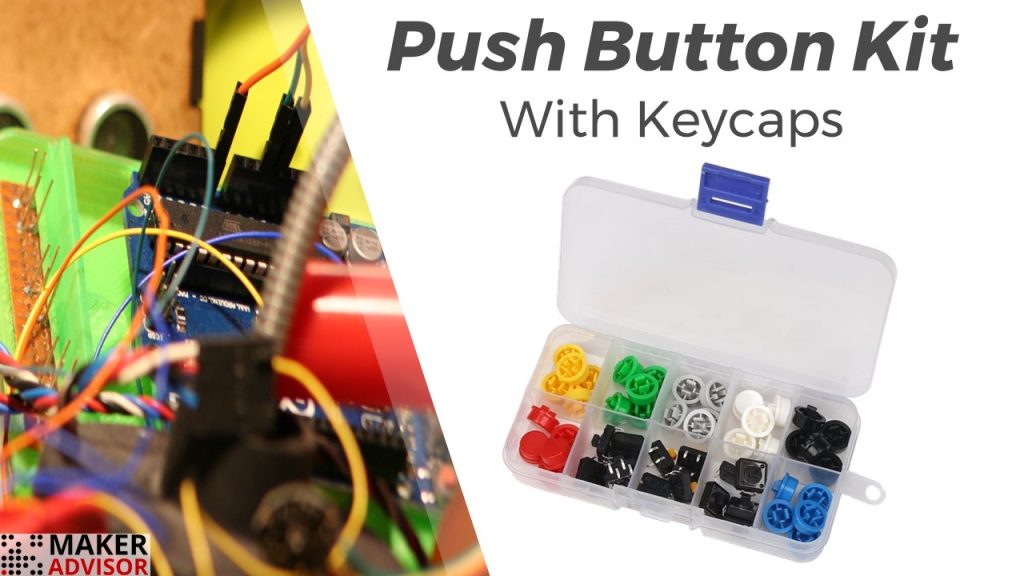 Hello everyone! Today's deal features a set of pushbuttons with keycaps. The kit comes with 50 pieces: 15 pushbuttons and 35 keycaps with 7 different colors. This is a good way to add some color to your projects.
This kit comes well organized in a handy plastic compartment box you can use to keep everything organized. These colorful push buttons are perfect for your DIY electronics projects as they fit perfectly on breadboards, protoboards and PCBs.
You can save 10% on this item at Banggood by using our exclusive coupon. You can also find the kit on Amazon, just scroll down the page.
Recommended reading: Types of Switches and How Switches Work
Banggood – Save 10% with this exclusive coupon!
You can save an extra 10% in any DIY kits and electronics components at Banggood by entering this exclusive coupon at checkout: 987300 – Hurry up, because this coupon is limited and will expire soon!
Save 10% with coupon code 987300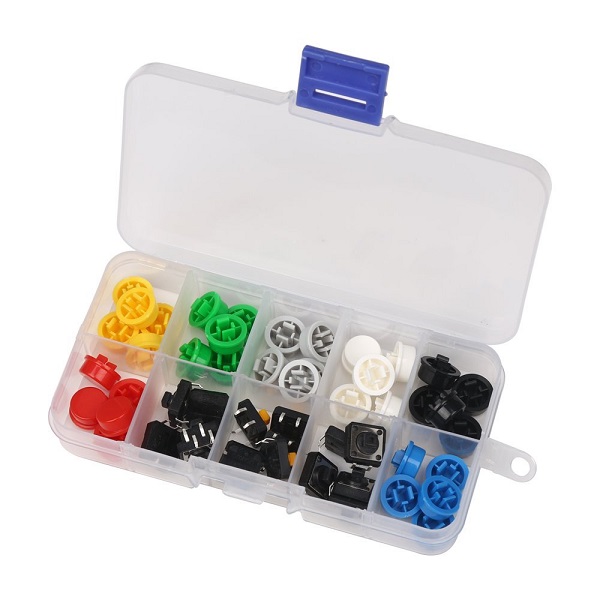 50pcs - Tactile Push Button with Keycaps and Storage Box
Buy Now

Shareasale.com
as of July 14, 2018 2:02 pm
If you need your push buttons quickly, you can also find this kit on Amazon:

Amazon.com
Free shipping

Amazon.co.uk
Free shipping
Last updated on July 14, 2018 2:02 pm
---
You may also like: Stock Up Your Electronics Components: Resistors, LEDs, and Capacitors
Stay Tuned
Looking for more great deals on electronics and tools? Make sure you subscribe here to catch upcoming deals and score some extra savings on your favorite gear!
---
Other RNT Courses
Build IoT projects and home automation gadgets with the ESP8266 Wi-Fi module.
Build a home automation system using open-source hardware and software.
Build 25 cool Arduino projects with our couse even with no prior experience!