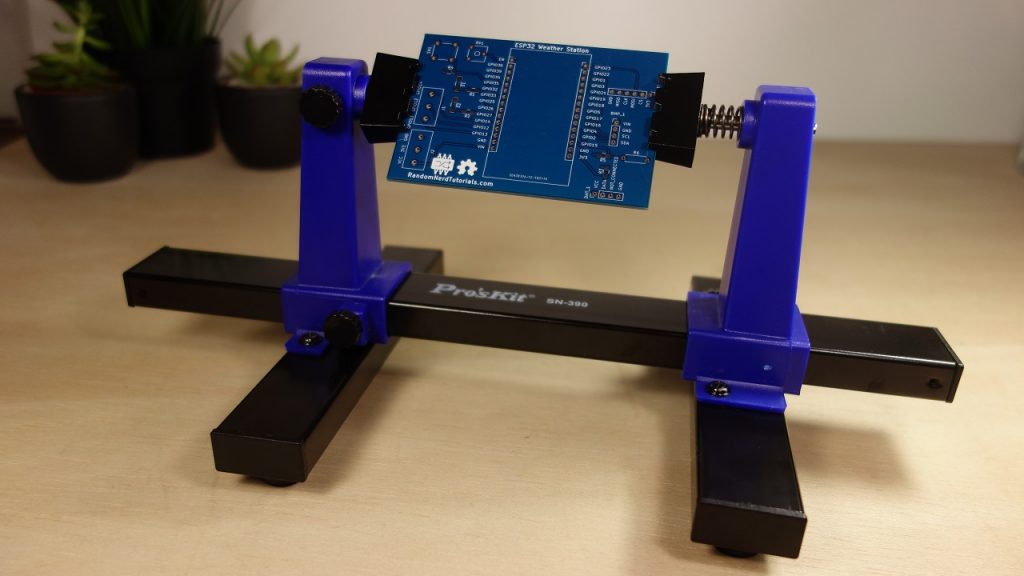 In this post we're going to take a look at the Pro'sKit SN-390 PCB Holder (or also called a PCB vise/clamp). Trying to solder components on a PCB without an helping hand can be a difficult task, because the components won't stay in the right place, the board will move, and you'll have to hold the PCB with one hand and solder with the other.
If you need an extra hand to help you in this task, then the PCB holder we're about to show is the perfect tool. It holds your PCB board for you, letting your hands free to perform your soldering or desoldering work. Continue reading this post to check our review about this PCB clamp.
You may also want to take a look at our post about the Best Helping Hands for Soldering.
Where to Buy?
The Pro'sKit SN-390 PCB Holder was kindly sent from Banggood and you can click on the product card below to visit the product page.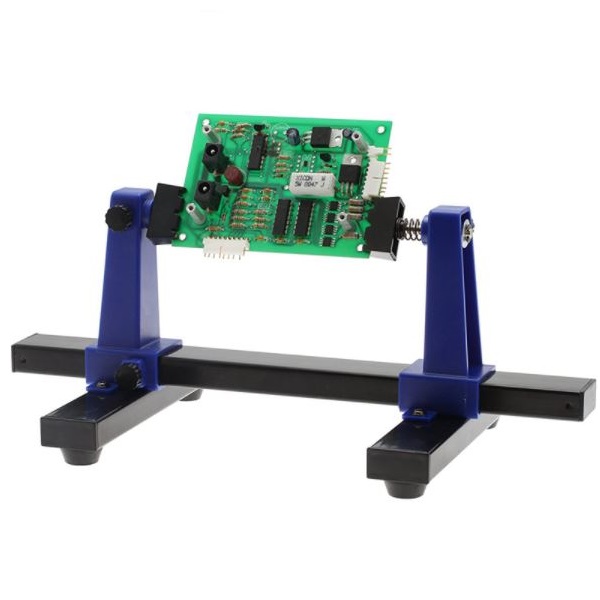 Banggood - Adjustable Circuit Board Holder
as of June 13, 2021 5:30 am
$13.81
in stock
12 new from $13.81
as of June 14, 2021 4:02 am
£57.59
4 new from £57.59
as of June 14, 2021 4:02 am
$13.92
$30.19
out of stock
Unboxing the Adjustable Circuit Board Holder
The PCB holder and all its parts come well packed in a cardboard box, as shown in the figure below.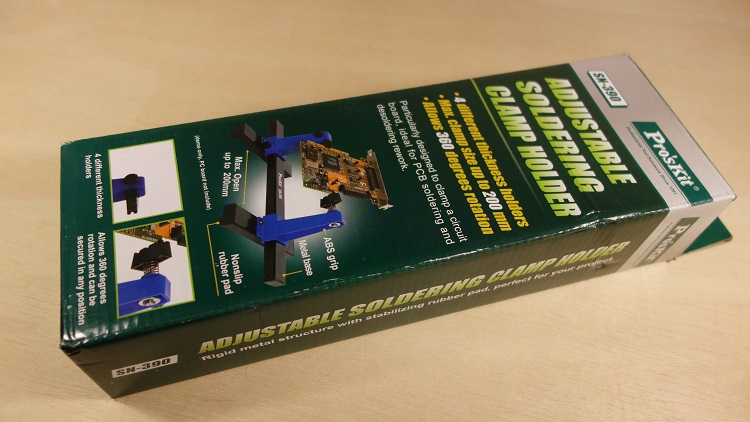 Inside the box you'll find the main structure of the holder, two metal bases, and an instructions' manual.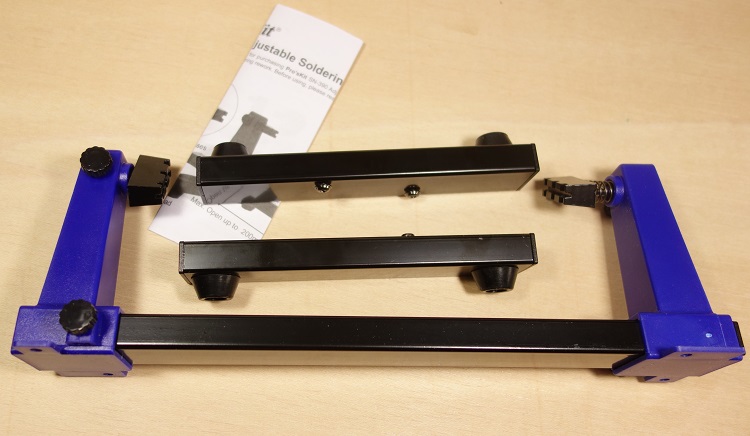 Assembling the Adjustable Circuit Board Holder
Assembling the PCB holder couldn't be easier. You just need to tight two screws on each base to the plastic grip.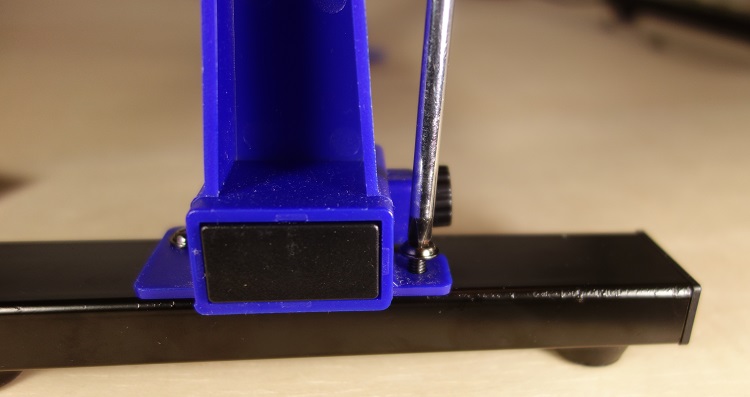 After tighten all the screws, we recommend checking that the base rubber pads are equality tighten to prevent the stand from shaking.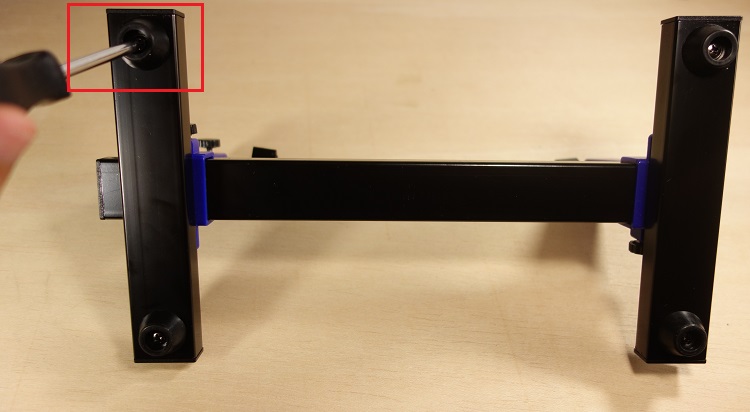 That's it! The PCB holder is ready, so let's take a closer look at its features.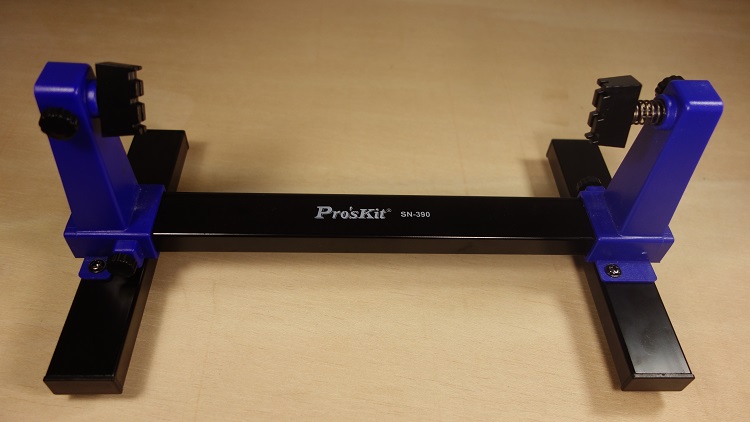 PCB Holder Features
The PCB has a rigid metal structure with rubber pads. The rubber pads are a great addition as they prevent the holder from slipping and from scratching your table's surface. The grips are made in ABS plastic. The plastic is not high-quality, but it is not bad quality either.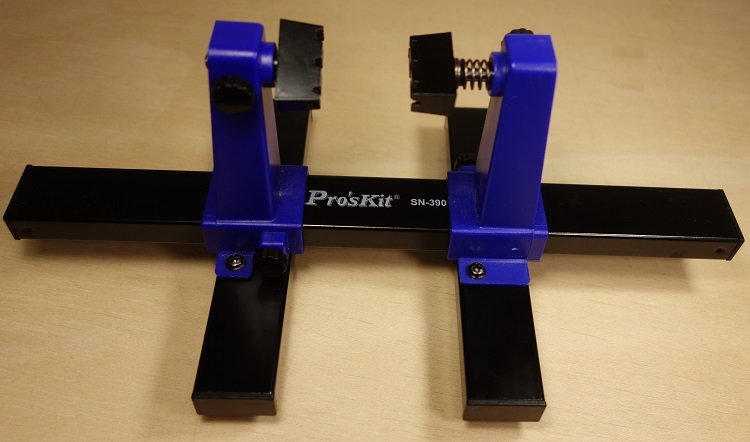 The plastic grips have a small plastic screw at the bottom that allows you to adjust the distance between them. This way, the holder is suitable for small printed board circuits, as well as boards up to 200 mm (7.9 inches) wide.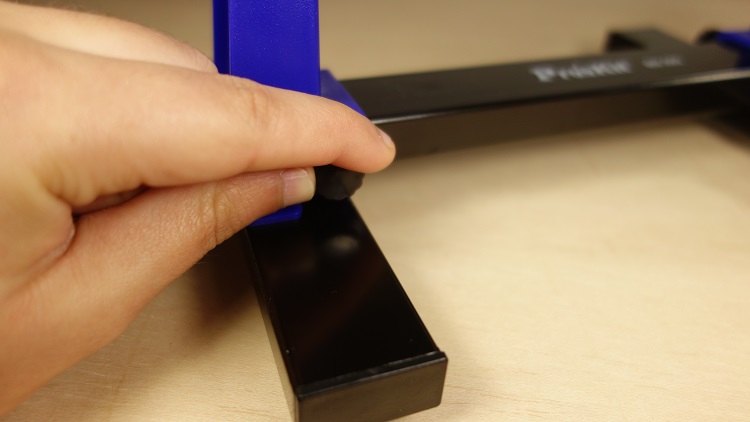 The clamps have four grooves with different width to hold circuit boards with different thicknesses.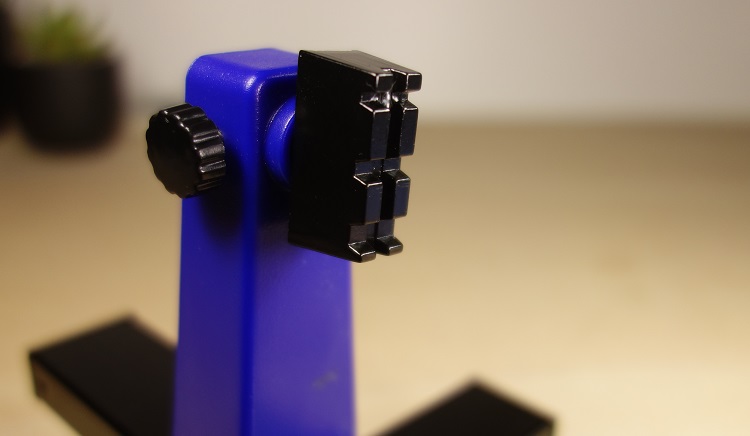 Additionally, one of the clamps have a spring, that allows you to easily attach and detach the circuit boards without the need to adjust the grips distances.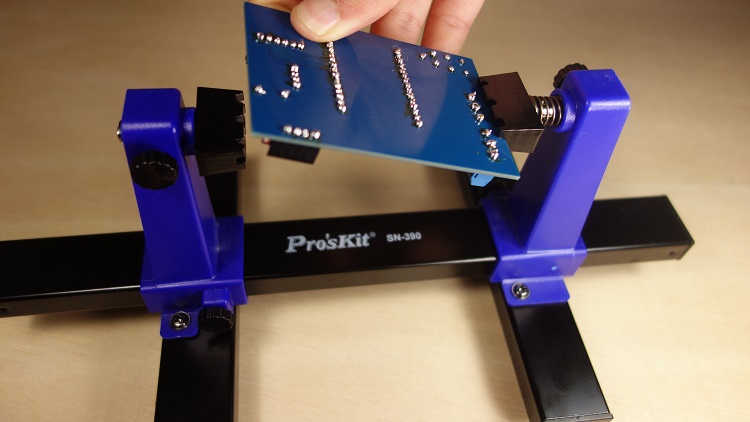 The clamps allow 360 degree rotating, and can be secure in any position.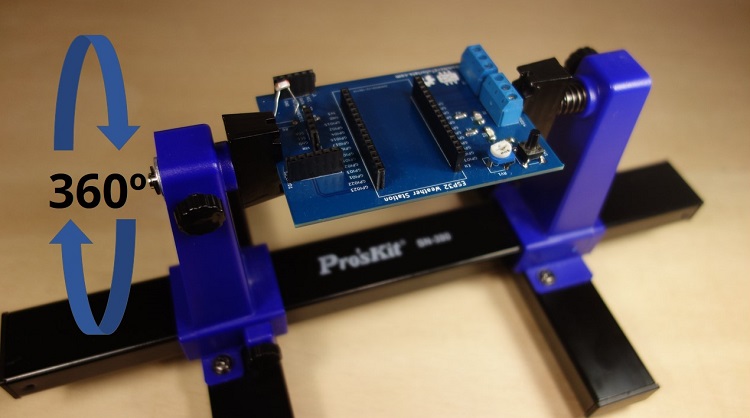 You can also customize your PCB holder by adding flex helping hands using alligator clips.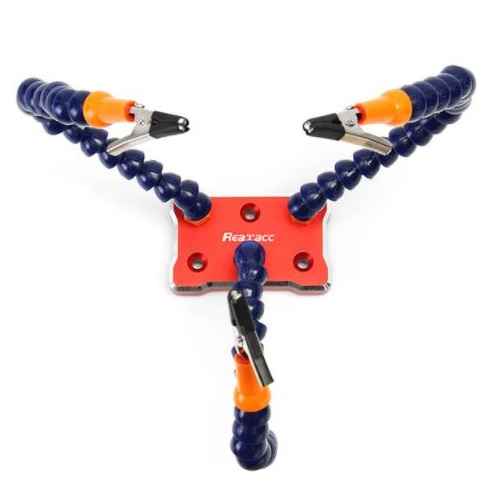 Recommended reading: Best Soldering Irons for Beginners
Wrapping Up
If you need a great helping hand to hold your printed circuit boards, while soldering, then the Pro'sKit SN-390 PCB Holder is a great option. It has a sturdy and stable base, you can adjust the distance between the grids, and the clamps have grooves with different widths to suit a wide variety of circuit boards. In our opinion, this is a very good product for a very reasonable price.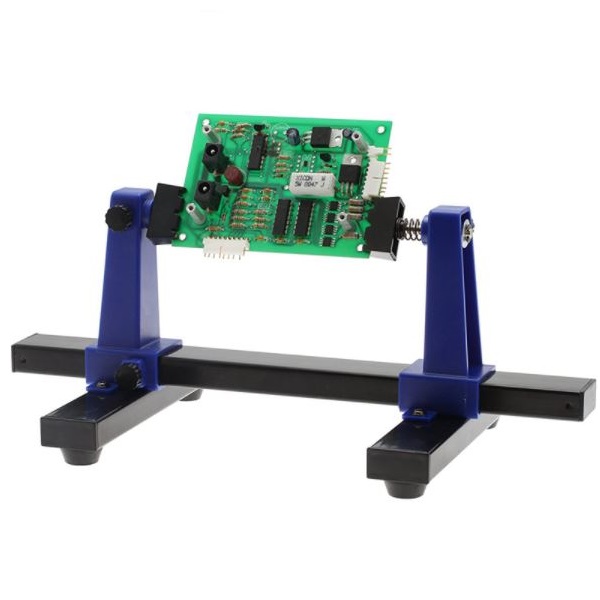 Stay Tuned!
Looking for more great deals on electronics and tools? Make sure you subscribe here to catch upcoming deals and score some extra savings on your favorite gear!
---
[Recommended Course] Learn ESP32 with Arduino IDE
Register in our brand new ESP32 course with Arduino IDE. This is our complete guide to program the ESP32 with Arduino IDE, including projects, tips, and tricks! The registrations are open, so sign up now.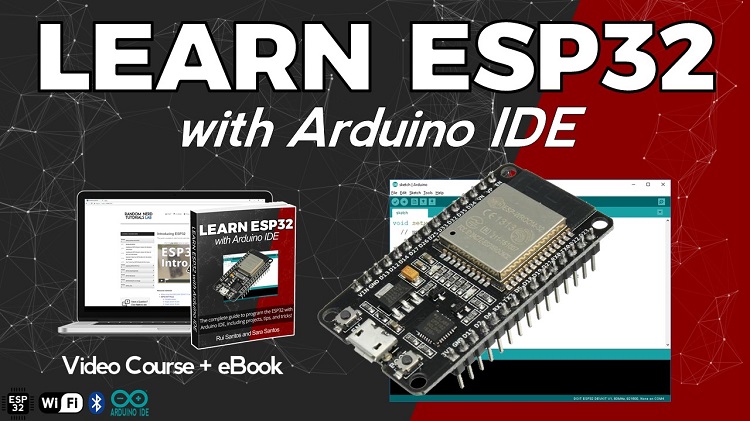 ---
Other RNT Courses
Build IoT projects and home automation gadgets with the ESP8266 Wi-Fi module.
Build a home automation system using open-source hardware and software.
Build 25 cool Arduino projects with our course even with no prior experience!