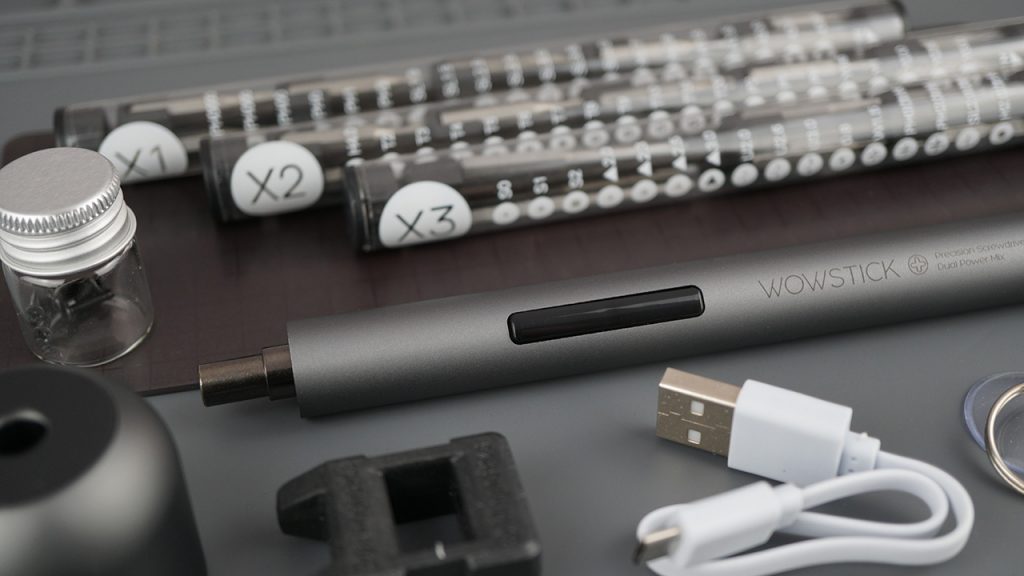 In this post, we'll review the Wowstick 1F+ 69 In 1 from XIAOMI, which in our opinion, is one of the best cordless electric precision screwdrivers.
A cordless electric screwdriver set is a must in any maker's or electronics hobbyist's workbench. You may need it if you want to repair your own stuff, disassemble electronics appliances, or tinker around.
Recent electronics like smartphones, cameras, computers, drones, etc, are assembled with really tiny screws with specific shapes. So, it would be best if you were equipped with the right tools. The best and more practical solution is to get a screwdriver set that comes with many bits in different shapes and sizes. I've recently repaired my own smartphone and this tool was convenient.
Where to Buy
This Wowstick pen-shaped aluminum screwdriver is a Banggood best seller. It comes with lots of different bits for a wide variety of repair applications. This is a really nice set for the price, compact and portable to take it anywhere.
You can grab the tool using the links below.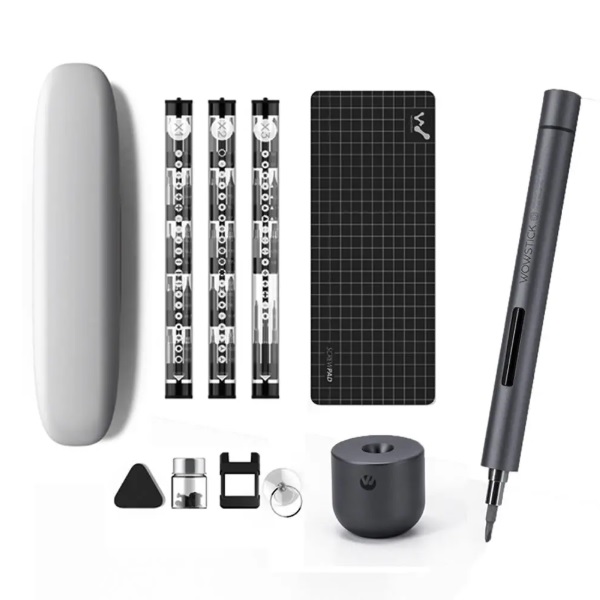 Wowstick 1F+ 69 In 1 Cordless Electric Screwdriver with Lithium-ion Battery from XIAOMI
as of August 5, 2022 8:25 pm
$52.97
$68.99
in stock
2 used from $49.62
Last updated on August 9, 2022 9:38 am
Specifications:
Brand: Wowstick (from XIAOMI)
Model: 1F+
Material: S2 Aluminum Alloy
Lithium-ion Battery: 3.7V 280mAh NSC1040
USB Charge Type: Micro USB (charger not included)
Speed: 200r/min
Charge Time: 40min
Working Mode: Dual Torque 0.15/3N.m
Bits Size: 4x28mm / 4x45mm
Weight: Approximately 280g (9.8oz)
Unboxing the Wowstick 1F+ 69 In 1 from XIAOMI
The Wowstick 1F+ cordless electric screwdriver comes in a neat box as shown in the following figure.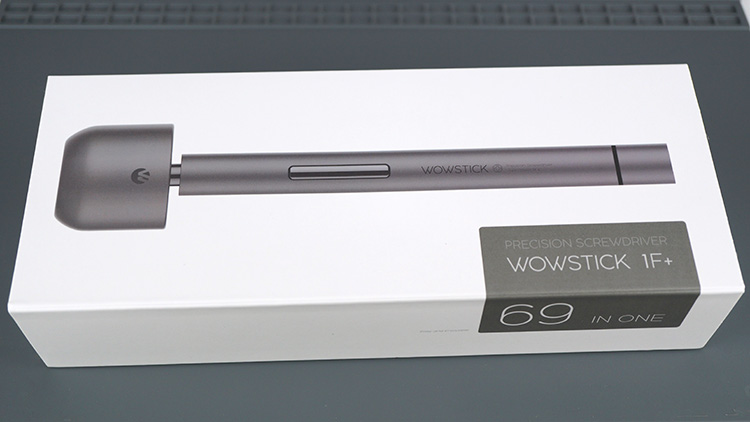 When you open the package, everything comes well organized in smaller packages.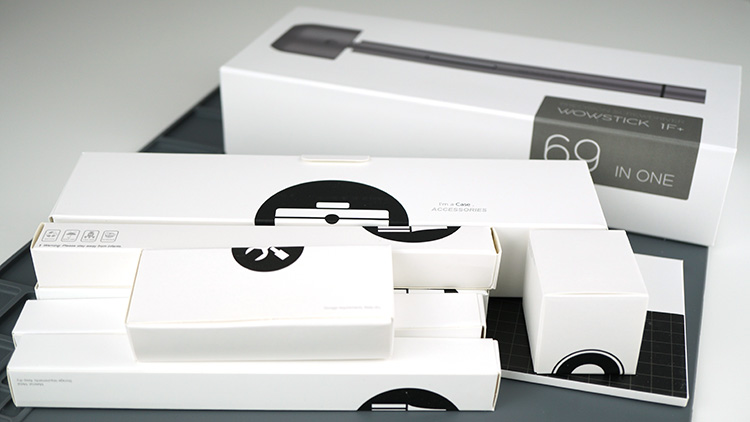 Here's all the included items:
1x Wowstick Electric Screwdriver
1x Wowpad (magnetic mat)
56x Screw Bits
1x Dock/Base
1x USB Cable (charger not included)
1x Magnetize and Demagnetize Tool
1x Sturdy Triangle Opening Tool
1x Suction Cup
1x Bottle of Screws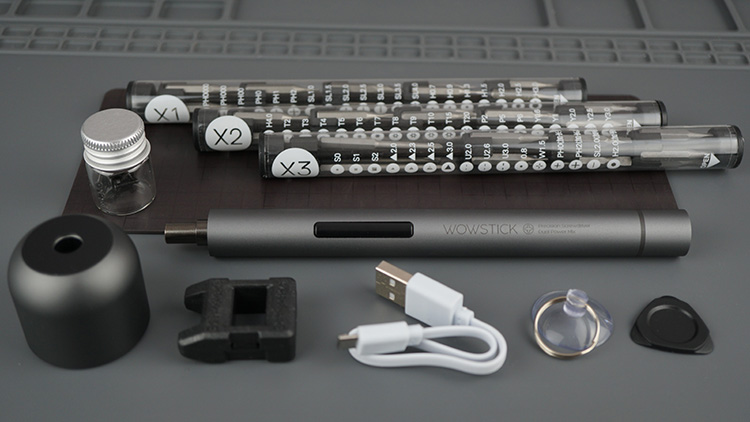 56 Screw Bits Set – Wowstick 1F+
It comes with 3 sets of screw bits which makes a total of 56 different screw bits. Everything comes well organized in three plastic cases with labels of the bit's shape and size. This way, it is easy to find and pack all bits in the right place.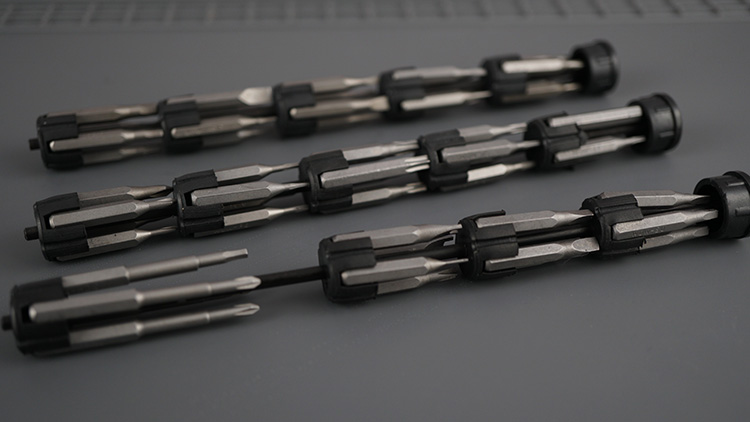 Screw bits (4x28mm, 4x45mm):
PH0000, PH000, PH00, PH0, PH1, PH2
SL1.0, SL1.5, SL2.0, SL2.5, SL3.0, SL3.5, SL4.0
H0.7, H0.9, H1.3, H1.5, H2.0, H2.5, H3.0, H4.0
T2, T3, T4, T5, T6, T7, T8, T9, T10, T15, T20
P2, P5, P6
Y0.6, Y1.0, Y2.0, Y2.5, Y3.0
SQ0, SQ1.0, SQ2.0
Triangle: 2.0, 2.3, 2.5, 3.0
U2.0, U2.6, U3.0
BisonFone: 0.8
W1.5
PH0, PH2, SL2.0, H2.0
Screwdriver Dock/Base
When you're not using the electric screwdriver, you can hold it in the nice aluminium dock. It also gives a good piece of decoration for your office.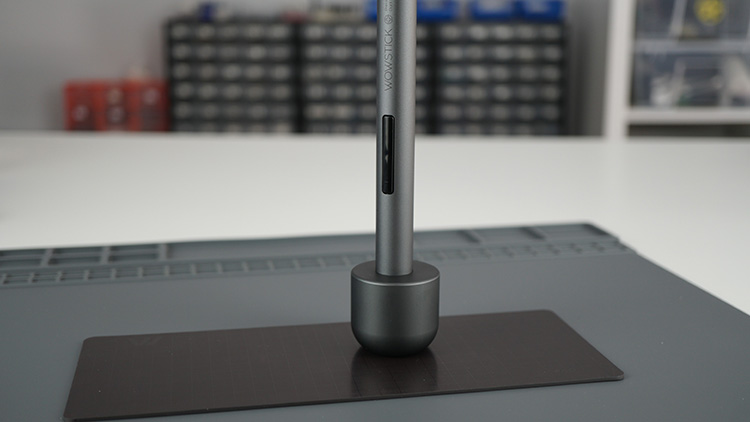 Magnetic Mat
When disassembling your electronics, you need to be careful not to lose any screws. The Wowstick comes with a magnetic pad to hold all your screws. The following image shows the mat being held vertically – the screws don't fall.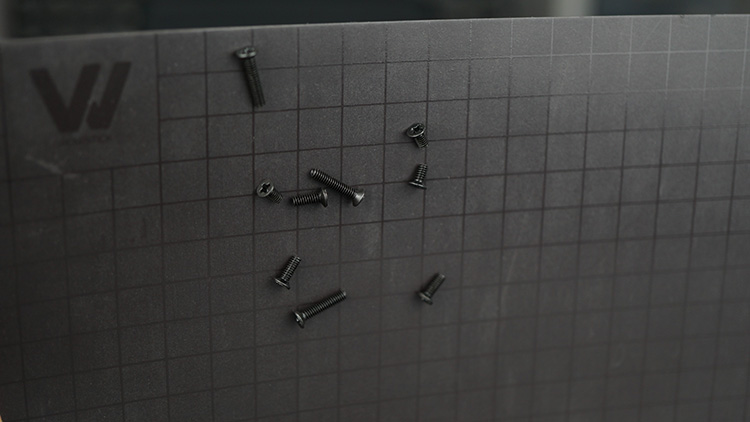 Portable Case
It comes with a magnetic portable hard-case to store the screwdriver and at least one set of screw bits that you can use to easily carry it around.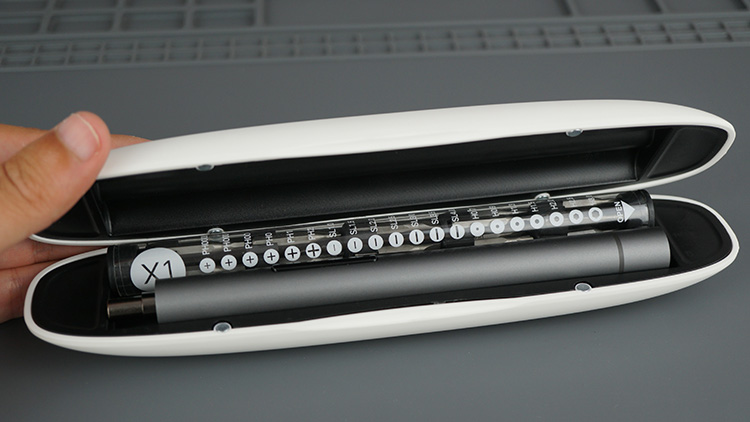 Charging Lithium-ion Battery
This electric screwdriver comes with a Lithium-ion battery that accordingly to the product page has the following specs:
Power Source: Lithium-ion Battery – 1x 3.7V 280mAh NSC1040 battery (built-in);
Micro USB charging port;
The battery charger is not included, but you can use a 5V battery charger;
It takes 40 minutes to fully charge your battery;
The Lithium-ion Battery Charge can work 8 hours continuously; Continuous no-load for 2 hours, and endurance for 180 days.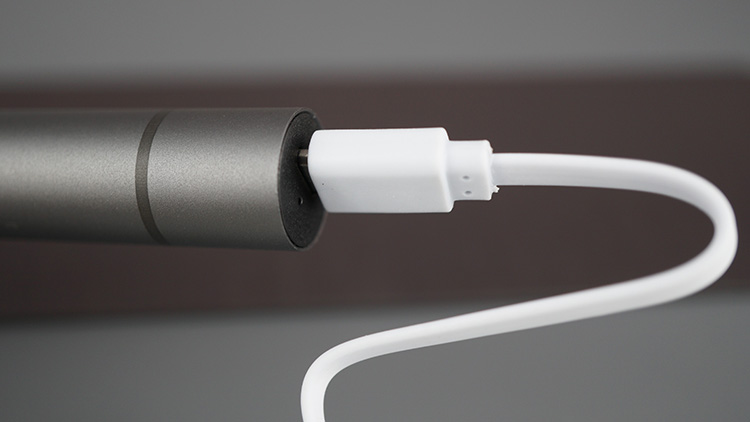 White LED Light
It comes with 3 white LED lights that are helpful to remove the shadows and while using it.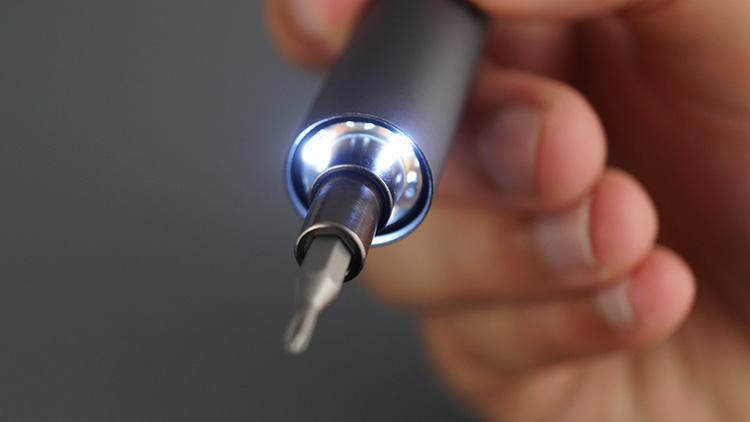 Magnetize or Demagnetize Tool
The bits can be magnetized or demagnetized with this tool (shown below), which is really handy so that you don't lose any screws while unscrewing.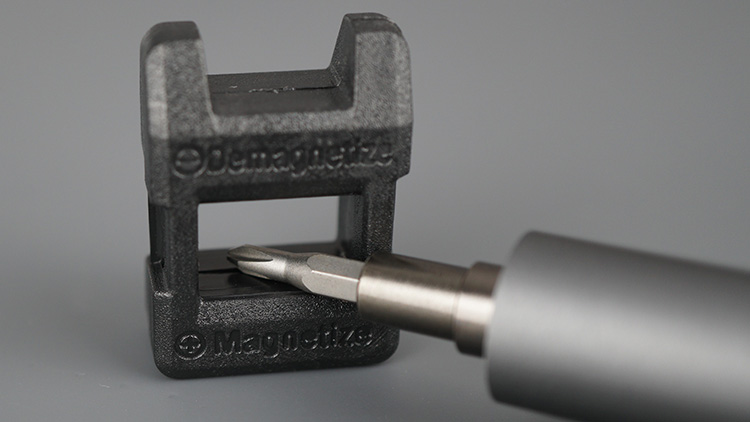 Testing the Wowstick 1F+ Cordless Electric Screwdriver
The Wowstick 1F+ has a two-way rotary switch. Press one side of the switch to loose the screws, and the other side to tighten. The screwdriver has a rated speed of 200rmp and rated torque of 0.15/3N.M.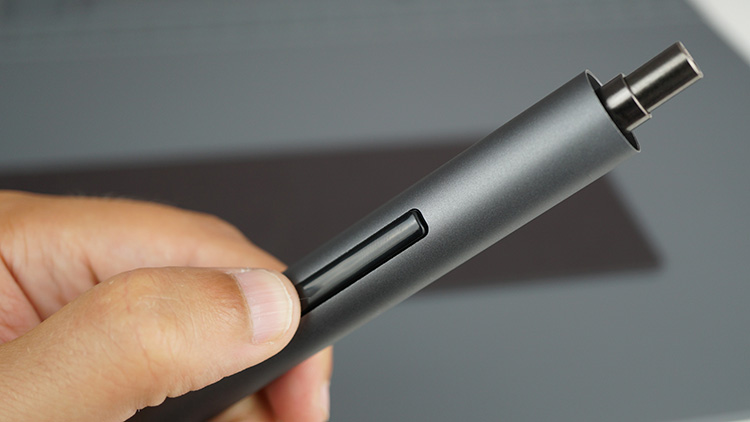 You can easily assemble/disassemble your laptop, smartphone, drones, electronics appliances to repair or thinker.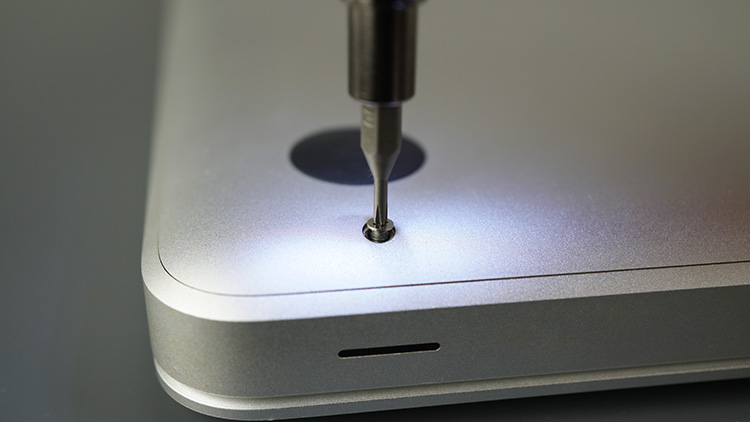 If the screw bit is magnetized, you can hold the screws and move them around.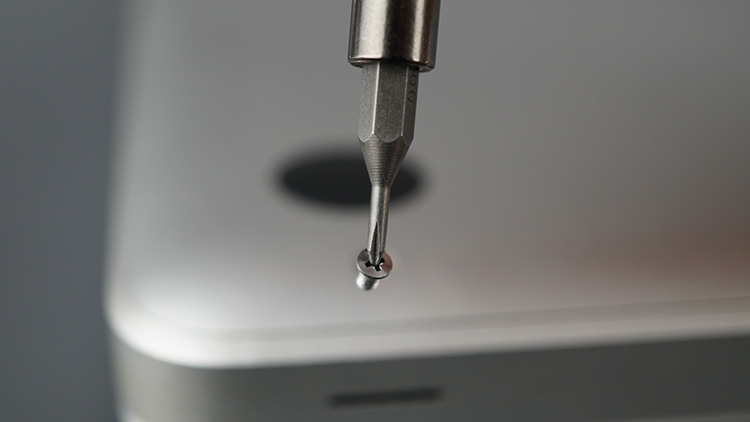 When you try to loosen or tighten a screw and there isn't enough torque, the screwdriver bit stops spinning. When that happens, it is better not to stress the motor and stop.
Wrapping Up
In this review, we've shown you the Wowstick 1F+, which in our opinion, is one of the Best Cordless Electric Screwdriver for its value. It comes with a wide variety of bits in many shapes and sizes. It works well and looks very professional with a great design.
If you want to get one Wowstick screwdriver, use the links below.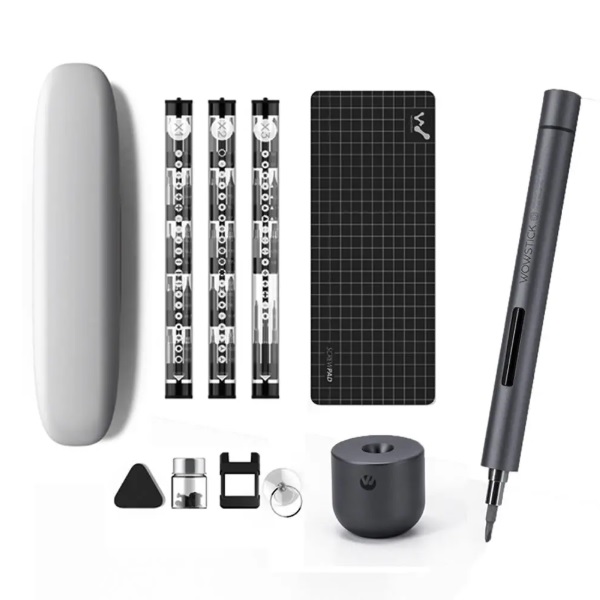 $52.97
$68.99
in stock
2 used from $49.62
Last updated on August 9, 2022 9:38 am
We have reviews of other tools that you may like:
Thanks for reading.
---
[Recommended Course] Learn ESP32 with Arduino IDE
Register in our brand new ESP32 course with Arduino IDE. This is our complete guide to program the ESP32 with Arduino IDE, including projects, tips, and tricks! The registrations are open, so sign up now.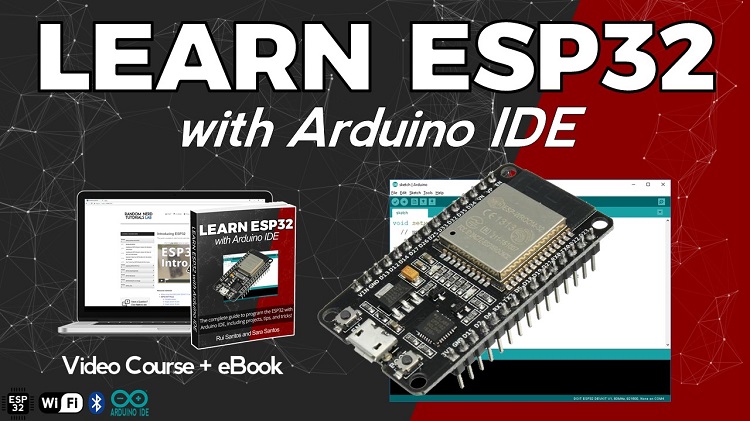 ---
Other RNT Courses
Build IoT projects and home automation gadgets with the ESP8266 Wi-Fi module.
Build a home automation system using open-source hardware and software.
Build 25 cool Arduino projects with our course even with no prior experience!