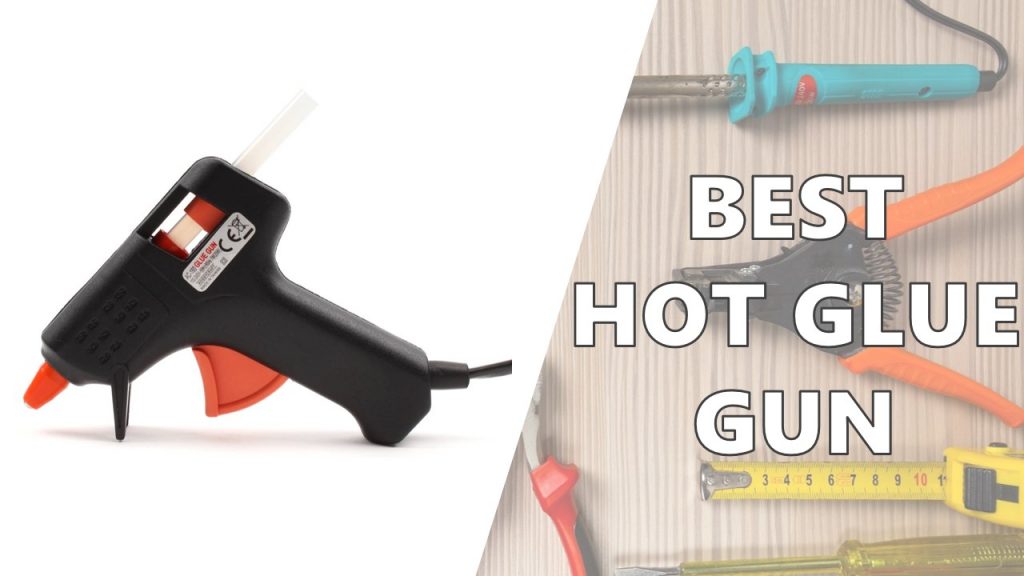 Hot glue is great. It is very handy for a wide variety of applications if you want to make something stick together. In this post we'll show you the best hot glue guns: our budget and top picks.
In electronics, hot glue is perfect to fix your circuit into a surface or to attach cables together. As the glue is an insulating material, it can help protect your circuitry.
My hot glue gun is really old. I stole it from my father's workshop, I think it might be 20 years old – just take a look at the figure below. It needed retirement, so we've started searching for a new one.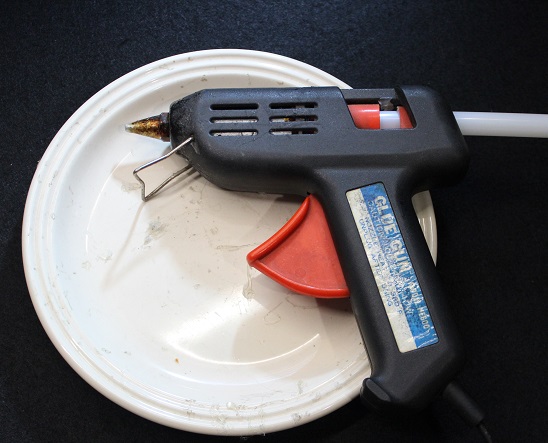 When searching for a new one, we came across a lot of different hot glue guns with a wide variety of prices. So, we thought it would be useful to create a blog post about the Best Hot Glue Guns – Our Budget and Top Picks.
---
Best Hot Glue Gun – Budget Pick
This is our budget pick. It is a white label hot glue gun that comes with 50 hot glue sticks. This is a mini hot glue gun, which is perfect for simple DIY projects.
Amazon.com - Philonext Hot Melt Glue Gun with 50 Pcs 190mm Glue Sticks
 out of stock
as of May 5, 2021 9:12 am
This hot glue gun is really similar with my old one. But it has a great advantage: it has an ON and OFF switch. This is really useful, so you don't have to plug and unplug the hot glue gun from the socket, every time you need to turn it on or off.
The hot glue gun cable is flexible, so you can easily handle it, and the glue doesn't drip when the power is switched on. The glue heats in about 3 to 5 minutes. In our opinion, for the price this is the best hot glue gun you can get.
Here's the product specifications:
Size of gun: Approx. 12 x 11cm/4.72″ x 4.33″
Size of glue sticks: Approx. 7 x 100mm/0.27″ x 3.93″
Nozzle diameter: 1.8 to 2mm/0.07″-0.078″
Operating voltage: AC110 to 230V
Working temperature: 180 to 200 ºC /356 to 392 ºF
Power: 20W
Minimum discharge rate: 5(ml)
Weight: 354g
You can also find a similar product on other stores: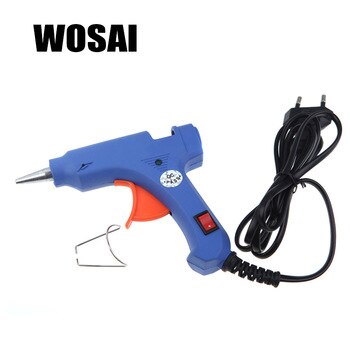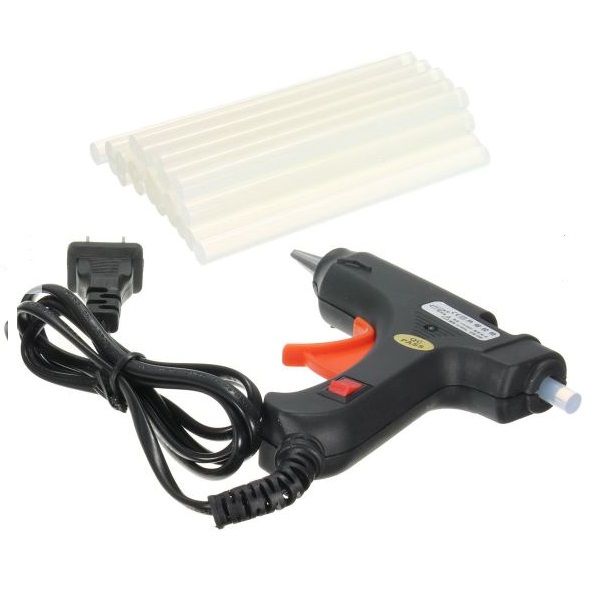 out of stock
as of May 5, 2021 9:12 am
out of stock
as of May 5, 2021 9:12 am
---
Recommended reading: Soldering Irons for Beginners
Mini Cordless Hot Glue Gun
The following hot glue gun is great because it is cordless! It works with battery, so there aren't wires disturbing your work.
Werktough HG03 3.6V DIY Cordless Glue Gun
1 used from $31.54
Free shipping
as of June 14, 2021 5:20 pm
This mini hot glue gun uses a rechargeable 1300 mAh Li-ion battery. It comes with battery indicator, and auto power off – the glue gun automatically powers off after 5 minutes of inactivity. A great feature of this hot glue gun is that it heats up incredibly fast – about 15 seconds. Additionally, it also comes with 3 hot glue sticks.
Best Hot Glue Gun – Top Pick
This is our top pick. This hot glue gun has temperature control, allowing you to adjust the temperature between 140ºC and 220ºC (284ºF to 428ºF) to fit different applications. It takes between 3 to 5 minutes to heat up, depending on the chosen temperature. Additionally, it has an LED indicating if the gun has reached the set temperature.
Amazon.com - BSTPOWER Hot Melt Glue Gun Adjustable Temperature 100W Professional
 out of stock
as of May 10, 2021 11:14 pm
It comes with an anti-drip nozzle with a leak-proof valve, which is great to prevent the glue from dripping when the gun is just standing. It also comes with overheating protection and a thermostat to save energy. This hot glue gun works with standard size hot glue sticks. These are all really nice features for a very reasonable price.
Check the product specifications below:
Material: Plastic
Nozzle Material: Copper
Input Voltage: 100V-240V
Power: 150W
Working Temperature: 140-220°C
Indicator LED
Heating Element PTC
You can also find a similar product on other stores: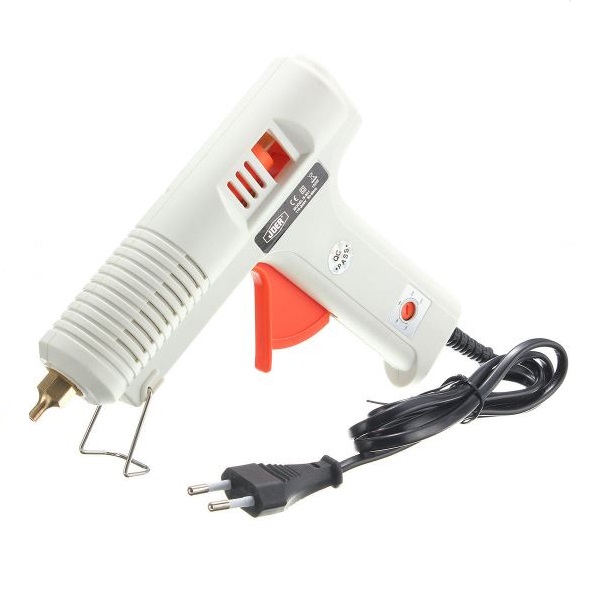 $15.90
$25.85
out of stock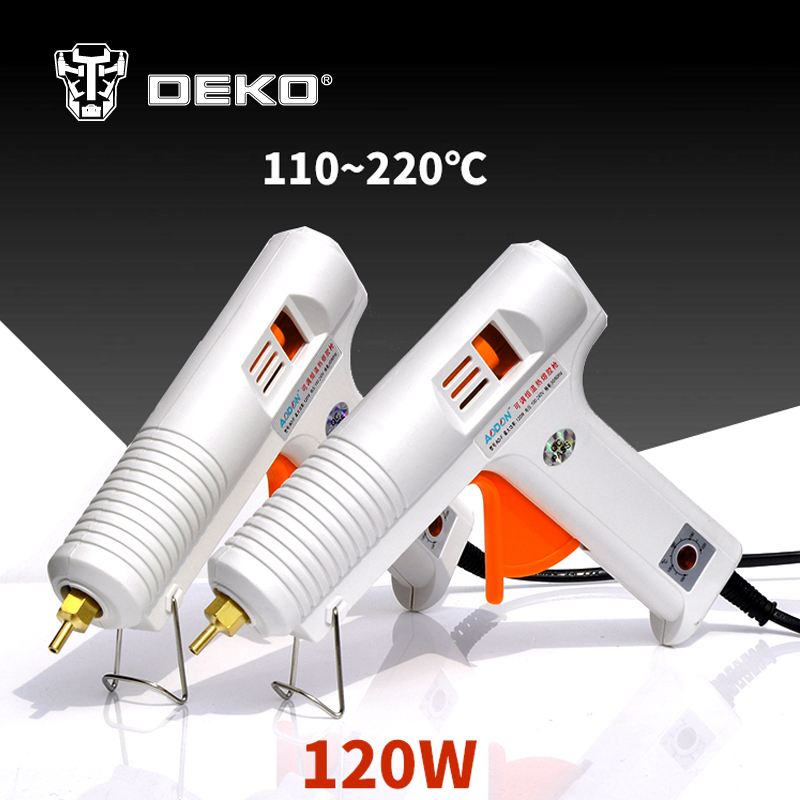 out of stock
as of May 10, 2021 11:14 pm
out of stock
as of May 10, 2021 11:14 pm
---
You may also like: 4 Hot Glue Tricks for Your Electronics Projects
Wrapping Up
In this post we've shown you our top and budget picks when it comes to hot glue guns. These are perfect for your DIY projects. Whichever you choose, these are all great options.
Looking for more great deals on electronics and tools? Make sure you subscribe here to catch upcoming deals and score some extra savings on your favorite gear!
---
[Recommended Course] Learn ESP32 with Arduino IDE
Register in our brand new ESP32 course with Arduino IDE. This is our complete guide to program the ESP32 with Arduino IDE, including projects, tips, and tricks! The registrations are open, so sign up now.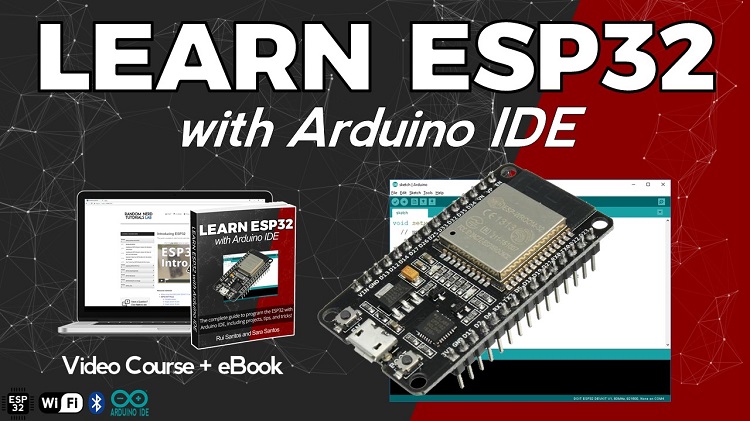 ---
Other RNT Courses
Build IoT projects and home automation gadgets with the ESP8266 Wi-Fi module.
Build a home automation system using open-source hardware and software.
Build 25 cool Arduino projects with our course even with no prior experience!