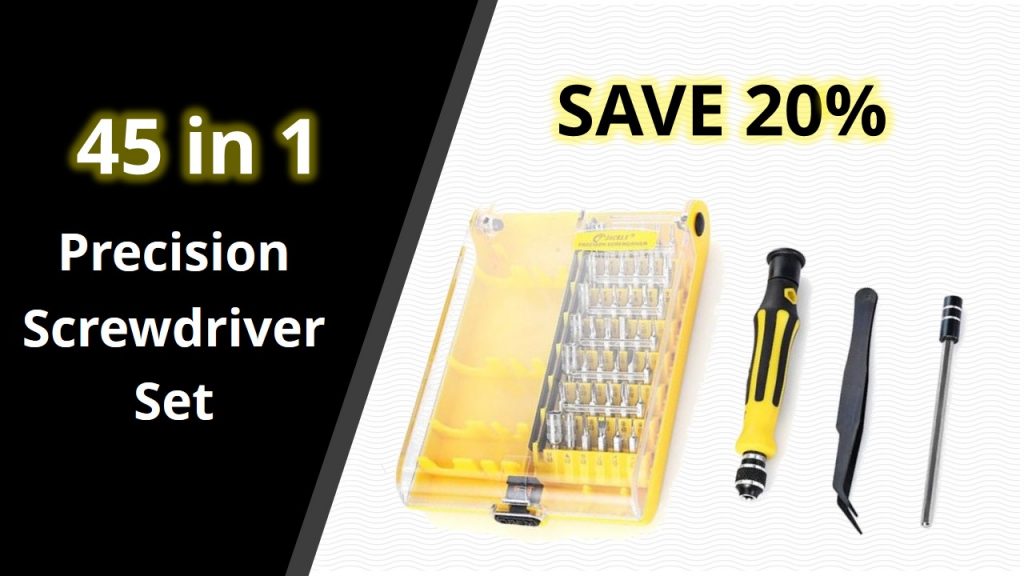 Hello everyone! Today's top deal features a 45 in 1 precision screwdriver set.
A precision screwdriver set can be really handy when dealing with small screws with specific shapes. This kit comes with 42 screwdriver bits for all sorts of screws you'll find in computers, cameras, smartphones and other electronics appliances.
If you like to repair your own stuff, disassemble old electronics to recycle components, or if you just like to tinkering around, then a precision screwdriver set is a must in your toolbox. The following precision screwdriver set is 21% off at Banggood for the next few days.
This 45 in 1 precision screwdriver set comes with 42 different screwdriver bits, a tweezer, a handler and an extension bar. The bits are made of chrome-vanadium steel. They are magnetized, which is really nice, as the screws stick to the bits perfectly. In addition to the regular cross point and flat blade bits, the kit also includes torx, hex, triangle and many other bit shapes.
All the tools come in a pocket sized plastic case. So, you'll always have everything organized and won't lost any bit.
Check Other Stores
You can also find this 45 in 1 precision screwdriver set in other stores at different prices. Check them below and get your tools at the lowest price.




out of stock
as of June 14, 2021 5:17 pm

out of stock
as of June 14, 2021 5:17 pm
---
You may also like: These 5 Pliers that cost less than $5
Stay Tuned
Looking for more great deals on electronics and tools? Make sure you subscribe here to catch upcoming deals and score some extra savings on your favorite gear!
---
[Recommended Course] Learn ESP32 with Arduino IDE
Register in our brand new ESP32 course with Arduino IDE. This is our complete guide to program the ESP32 with Arduino IDE, including projects, tips, and tricks! The registrations are open, so sign up now.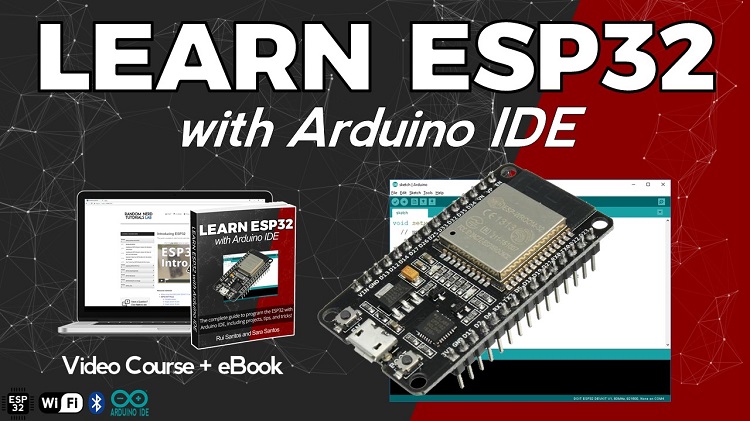 ---
Other RNT Courses
Build IoT projects and home automation gadgets with the ESP8266 Wi-Fi module.
Build a home automation system using open-source hardware and software.
Build 25 cool Arduino projects with our course even with no prior experience!