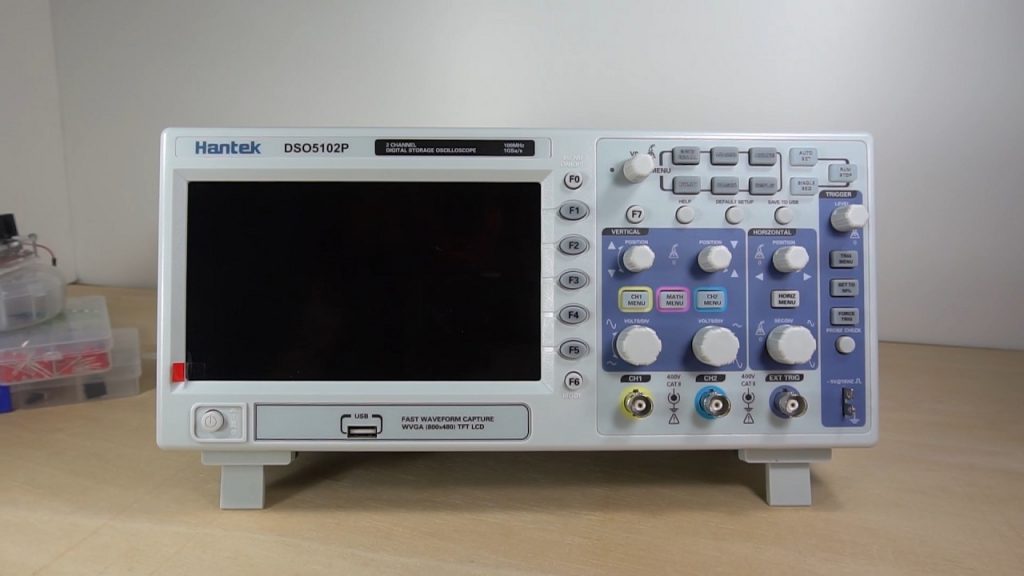 An oscilloscope is a great tool for debugging and better understand what is going on with your circuits. Unlike a multimeter that only shows the voltage at a specific moment, with an oscilloscope you can see what's happening with the voltage over time.
In this review we're going to take a look at the Hantek DSO5102P Digital Storage Oscilloscope (DSO). This is an entry-level oscilloscope great for students, beginners and DIYers.
Watch the Video Review
You can watch the video review about the Hantek DSO5102P, or you can scroll down and continue reading.
Related: Best Oscilloscopes for Beginners and Hobbyists
Where to Buy?
This equipment was kindly sent to review from Banggood. At the time of this review, this oscilloscope costs approximately $300. Check the current price on the product card below.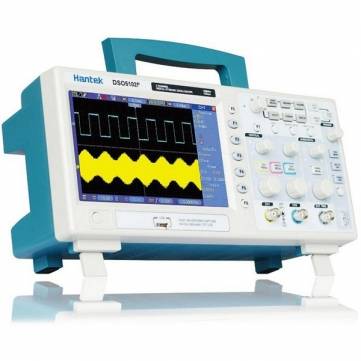 Banggood - Hantek DSO5102P Digital Storage Oscilloscope 2Channels 100MHz 1GSa/s
as of September 6, 2023 3:54 pm
You can also get the oscilloscope on Amazon for approximately the same price:
out of stock
as of September 7, 2023 8:34 am
Last updated on September 7, 2023 8:34 am
Unboxing Hantek DSO5102P
Let's take a look at the Hantek oscilloscope. The oscilloscope was badly packed.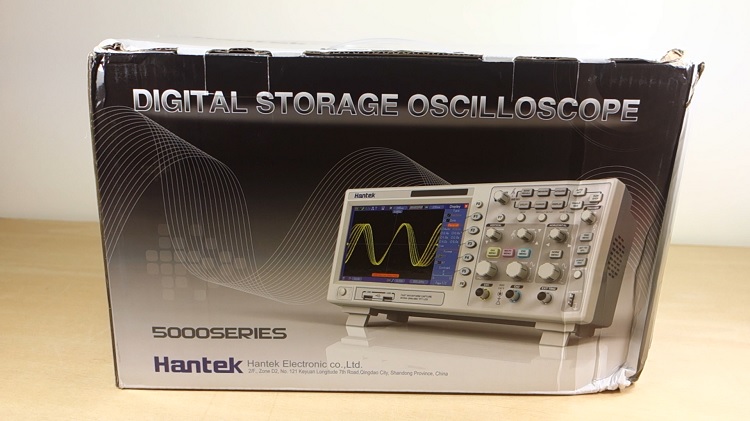 It came inside a cardboard box with two thin pieces of foam packaging. Fortunately, the scope came in very good condition with all the accessories and nothing was broken.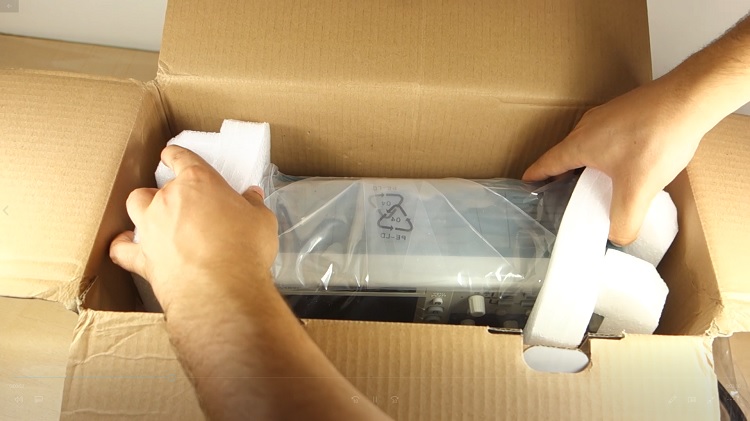 The content includes the power supply, two probes, the instructions manual, USB cable, and a CD with software to control the scope using your computer.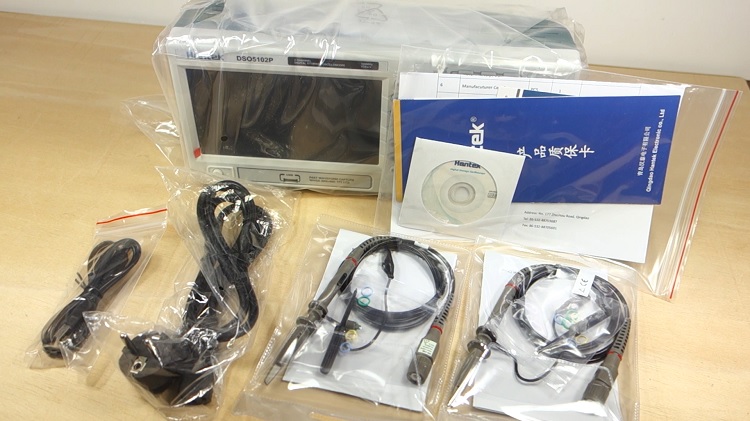 I'm very impressed with this scope, because the material and the build quality are really good. It looks even better than the online photos.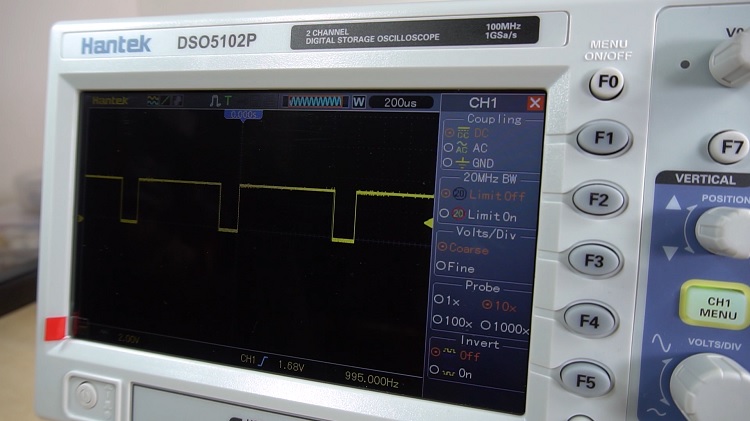 I also like the fact that it features a wide 7.0 inch color display. This is great to better analyse your wave signals, navigate through the menus, and adjust the settings.
Hantek DSO5102P Features and Specifications
When it comes to the scope specifications they are fairly good for an entry-level scope. It has a 100MHz bandwidth, a sample rate of 1GSa/s (samples per second), record length up to 40K, and it's dual channel.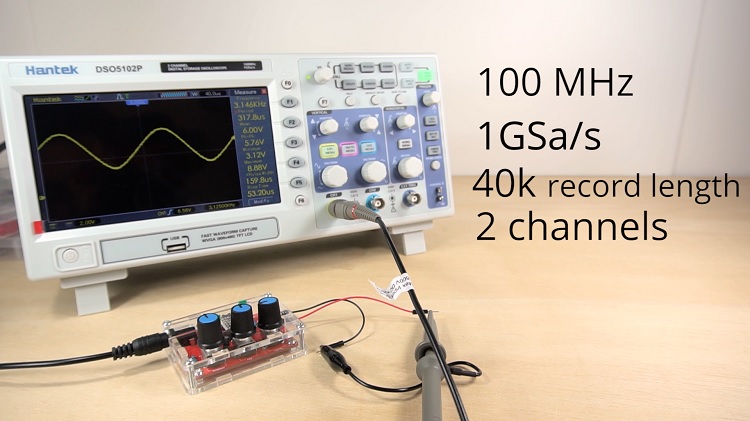 This scope comes with all the necessary functions that you would expect in an oscilloscope: vertical and horizontal alignment, scale adjustment, trigger and many useful buttons to use other functions. The scope is very easy to setup and the menus are intuitive to use, which is perfect for beginners.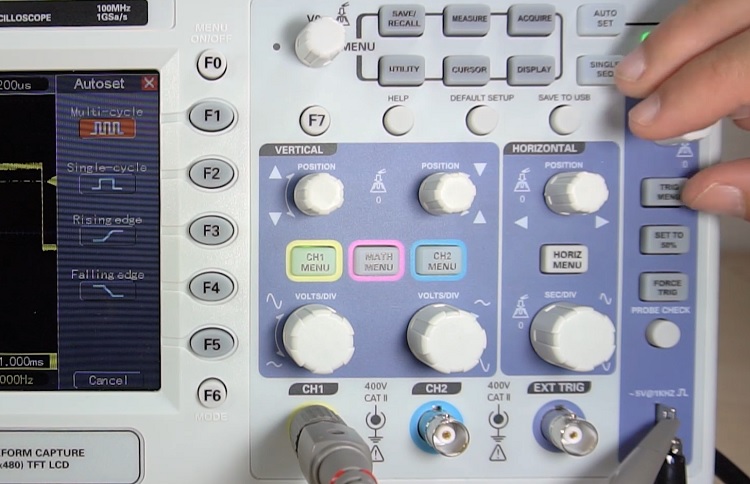 Measuring your signals properties is also very easy. For example, press the MEASURE button to check the frequency, period, mean, peak to peak voltage, and much more. Additionally, you can also use cursors to measure specific time or voltage intervals.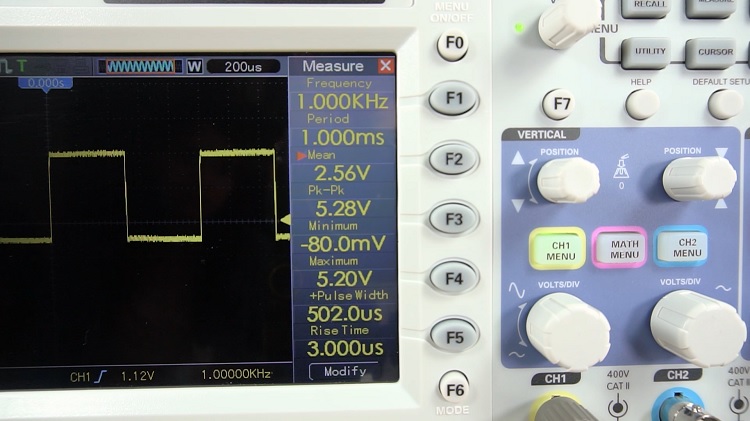 As with most oscilloscopes, it comes with a 1 KHz square wave probe, so that you can quickly test and calibrate your scope.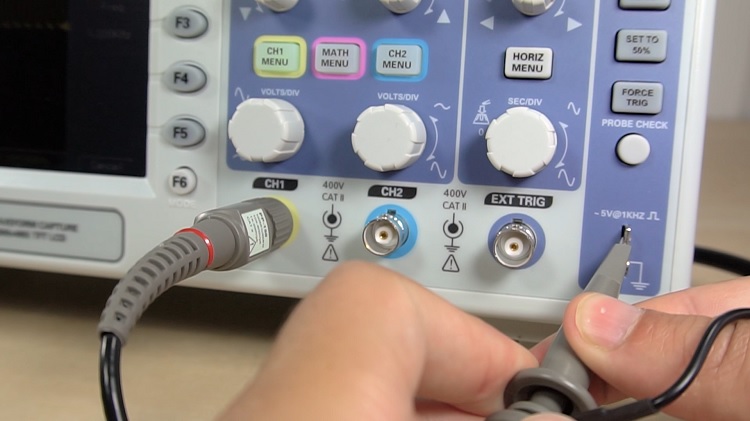 You can read two different channels at the same time and perform math calculations with the signals and even apply the fast Fourier transform (FFT) algorithm.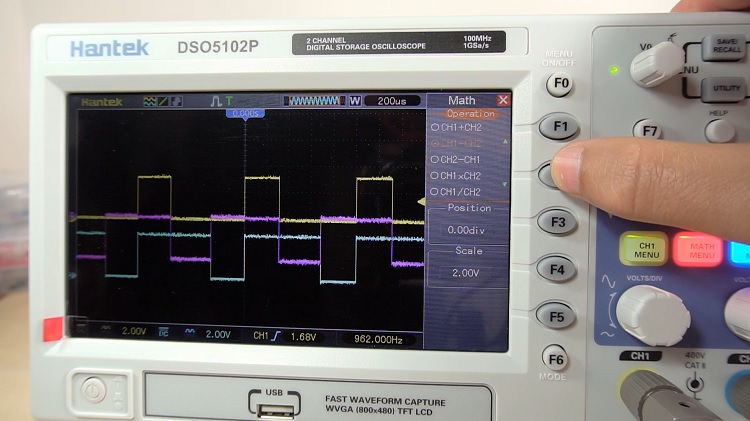 If you need to save the signals and corresponding measurements, you can easily take a print screen and save it on a USB drive by pressing the "SAVE TO USB" button.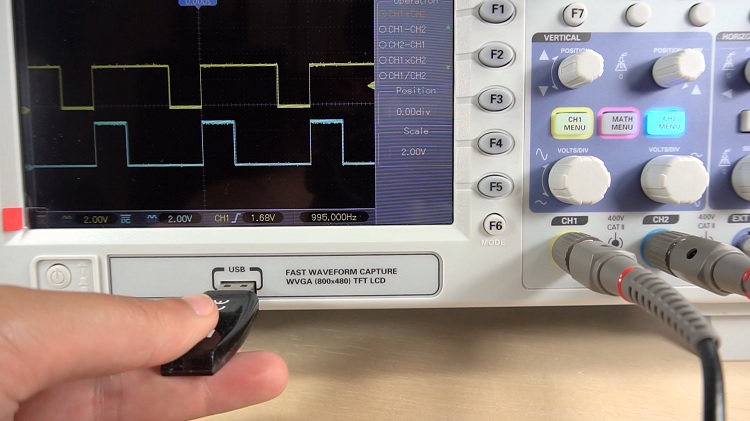 Wrapping Up
In my opinion, this is a great bench oscilloscope for a very reasonable price with all the needed functions you would expect on an Digital Storage Oscilloscope within this price range. So, if you're looking for a an entry-level bench oscilloscope this is definitely a good choice when it comes to price-quality ratio.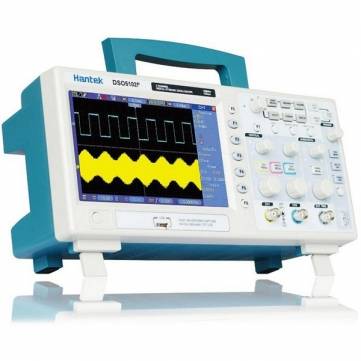 out of stock
as of September 7, 2023 8:34 am
Last updated on September 7, 2023 8:34 am
If you need more channels or a larger bandwidth you'll have to look for a slightly more expensive solution. On the other hand, if a lower bandwidth fulfills your needs, you can find a cheaper one. For example, there's a version of this scope with 70MHz bandwidth at a lower price.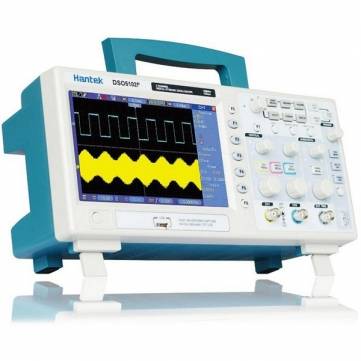 However, if you can't afford a bench oscilloscope or you're not sure whether you'll really need the scope, there are cheaper options to analyse your circuits. For example, you can use USB oscilloscopes, mini pocket oscilloscopes, or a DIY oscilloscope kit.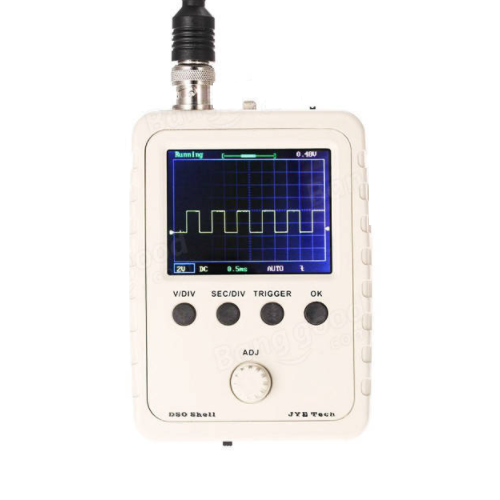 To wrap up, in my opinion, the DSO5102P oscilloscope comes with everything that you would expect in a scope with this price.
We hope you've found this review about the DSO5102P useful.
We have other related reviews that you may like:
Thanks for reading and don't forget to subscribe our newsletter.
---
[Recommended Course] Learn ESP32 with Arduino IDE
Register in our brand new ESP32 course with Arduino IDE. This is our complete guide to program the ESP32 with Arduino IDE, including projects, tips, and tricks! The registrations are open, so sign up now.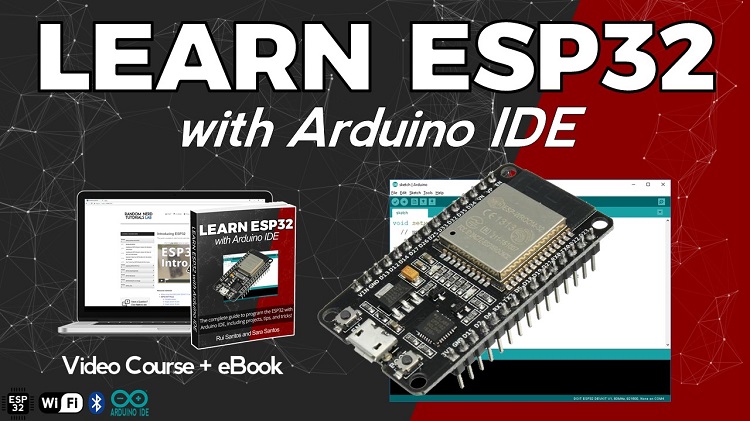 ---
Other RNT Courses
Build IoT projects and home automation gadgets with the ESP8266 Wi-Fi module.
Build a home automation system using open-source hardware and software.
Build 25 cool Arduino projects with our course even with no prior experience!