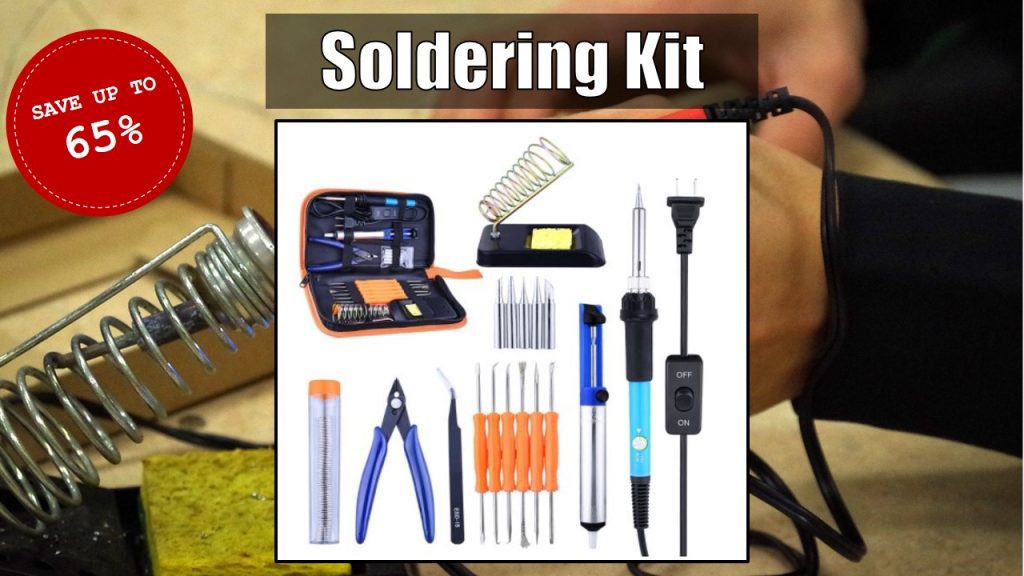 Today you can save up to 65% on this soldering kit on amazon. On the next 5 hours, the soldering kit is on lightning deal and you can save 65%. After these 5 hours, you can still get a discount of 58%.
The kit includes all the accessories needed when it comes to soldering, organized in a practical storage bag to keep everything neatly. If you're just getting started with soldering, and you don't have any soldering accessories, then this soldering kit will be perfect for you.
Soldering Iron Kit, Solder Iron Tool Kit 60W Soldering Iron Adjustable Temperature
 out of stock
as of June 14, 2021 5:18 pm
Here what's included in the soldering kit:
soldering iron
5 soldering tips
6 aid tips
solder sucker
tin wire tube
tweezers
scissors
solder stand
organizing bag
---
If you're looking for a soldering iron, you may also like: Best Soldering Irons for Beginners and Hobbyists
Stay Tuned
Looking for more great deals on electronics and tools? Make sure you subscribe here to catch upcoming deals and score some extra savings on your favorite gear!
---
[Recommended Course] Learn ESP32 with Arduino IDE
Register in our brand new ESP32 course with Arduino IDE. This is our complete guide to program the ESP32 with Arduino IDE, including projects, tips, and tricks! The registrations are open, so sign up now.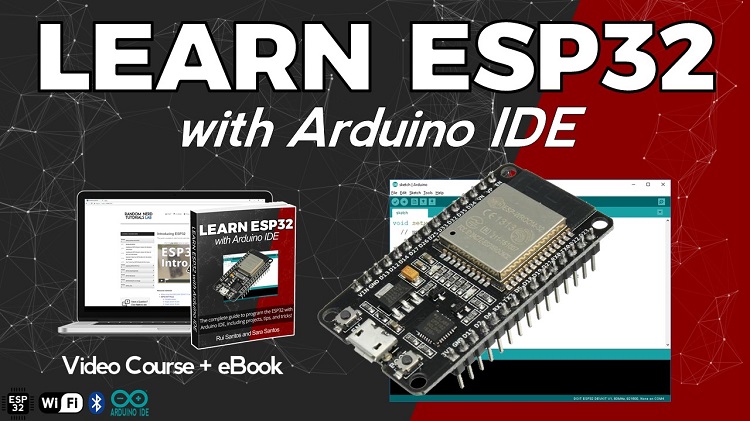 ---
Other RNT Courses
Build IoT projects and home automation gadgets with the ESP8266 Wi-Fi module.
Build a home automation system using open-source hardware and software.
Build 25 cool Arduino projects with our course even with no prior experience!