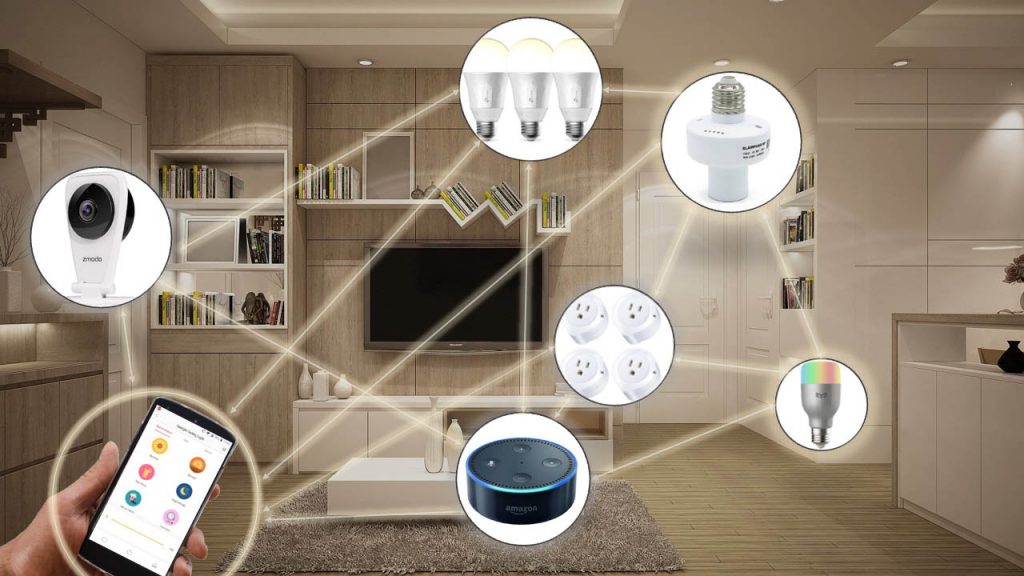 Turn your regular house into a smart home with a small budget. Control your appliances through voice commands or using your smartphone from anywhere in the world, create automated tasks, add a home surveillance system to your house, and much more for approximately $150. That's right! You can add all these smart features to your house for such a lower price and in an easy way. You can do all of these yourself, without having to call a professional.
---
Budget Smart Home Products
We've put together a collection of products to build a smart house for approximately $150, including a voice assistant, smart plugs, smart lamps and a smart security camera. Continuing reading this guide for a detailed analysis of the chosen products.
Echo Dot (3rd Generation) - Smart speaker with Alexa
$49.99


$

39.99
out of stock
2 used from $29.99
Free shipping
as of September 6, 2023 3:14 pm
Having a voice assistant is a big part of having a smart home. Being able to get things done using voice commands is now a reality, and accessible for a very reasonable price. There are several solutions of voice assistants like Amazon Alexa, Google Home, and Apple Home Kit. The one that best fits your needs really depends on your preference. All of them are just great!
We have an Amazon Echo Dot, and it is great for smart home control, integrates with a wide variety of devices and it includes a lot of skills. These skills make your Alexa smarter allowing you to do more smart tasks in an easy way. Here we're recommending the Amazon Echo Dot (3rd generation) for $49.99. If you're on a tight budget, the Amazon Echo Dot 2nd generation will work just fine.
How to integrate Amazon Alexa with the ESP32 and ESP8266: Alexa (Echo) with ESP32 and ESP8266 – Voice Controlled Relay
---
Etekcity WiFi Smart Plug with Energy Monitoring (4-Pack)
out of stock
as of September 6, 2023 3:14 pm
Getting a pack of WiFi smart plugs is a great solution for those who don't want to replace their regular plugs. Plug the WiFi smart socket into your regular plug, and it instantly becomes smart! These plugs allow you to control any electronics appliances through your smartphone from anywhere in the world. Additionally, these also monitor power consumption so that you know which appliances are increasing your electricity bill. To sum up you can also create schedules to turn them on and off at a specific time, set timers, and much more.
The great thing about these plugs is that they don't require an hub, and can be controlled exclusively by the app. However, if you want to integrate them with Amazon Alexa or Google Home, they are also compatible (they also integrate with IFTTT (if this, then that)). This way, you can control your appliances with voice commands. For example: "Alexa, turn on coffee maker". The Etekcity WiFi Smart Plugs were recommending here are compatible with US plugs. For plugs compatible with your country, take a look at the following options:
€39.99
in stock
2 new from €39.99
1 used from €33.31
as of September 6, 2023 3:14 pm
£29.99
in stock
2 new from £29.99
as of September 6, 2023 3:14 pm
Last updated on September 6, 2023 3:14 pm
---
Kasa Smart Wi-Fi LED Light Bulb (3-pack)
out of stock
as of September 6, 2023 3:14 pm
These smart bulbs can be controlled from anywhere using your smartphone through the Kasa app (it is compatible with Android an iOS). You can turn them on and off, control its brightness, and set scenes and schedules. These are compatible with Amazon Alexa and Google Assistant, so that you can easily control them with voice commands.
Because smart bulbs are a bit expensive, there's a cheaper alternative to control your lamps remotely. If you don't want to replace all your lamps with smart lamps, you can get smart lamp sockets. With a SONOFF Slampher you can get all the functionalities of a smart light for a lower price (except dimmable effect), including compatibility with Amazon Alexa and Google Assistant. The SONOFF Slampher can also be controlled by 433 MHz (it's great for hacking and other DIY projects).
out of stock
as of September 6, 2023 3:14 pm
Last updated on September 6, 2023 3:14 pm
If you want to get something fancier, there are smart RGBW lamps. These smart lamps allow you to produce practically any color you can imagine. We have a Xiaomi Yeelight Smart Bulb and we just love it – super high quality and it works great. Read our review about the Xiaomi Yeelight Smart bulb or watch the video review.
out of stock
as of September 6, 2023 3:14 pm
Last updated on September 6, 2023 3:14 pm
We have other articles about smart lighting that you may also like:
---
Zmodo EZCam Wireless Smart HD IP Home Security Camera
as of September 6, 2023 3:14 pm
Finally, every smart house should have a surveillance system. With a small surveillance camera you can check if everything is OK with your house when you go on vacations, check on your pets while you are at work, or recording your house entrance while you're sleeping. This is a super cheap indoor IP camera with night-vision, and with two-way audio transmission (you can talk with your pets or check on your baby).
You can monitor everything through the app and receive alerts on your phone. A great feature to detect intruders is that you can set it to receive an alert and a short video clip whenever motion is detected.
You can also build your own surveillance system using a Raspberry Pi and a Raspberry Pi camera. Read our tutorial on how to build a CCTV Raspberry Pi Based System with Storage using MotionEyeOS.
Smart Home – DIY Solutions
There are many ways to build a smart home. You can buy commercial products and use third-party software; you can hack commercial products to use your own software, or you can build your own smart devices using development boards such as the Raspberry Pi, ESP8266 and ESP32.
If you are interested in building a Smart Home and learn programming and electronics along the way, we recommend that you check our home automation course: Build a Home Automation System for $100.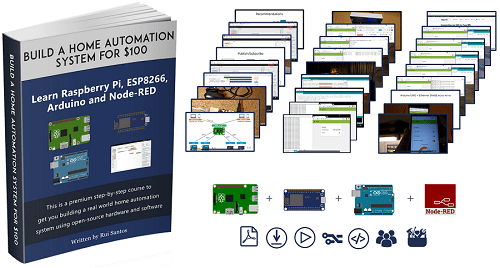 Wrapping Up
As you can see, you don't need to spend a lot of money to turn your house into a smart home.
Of course, there are other high-end products with better quality, but way more expensive. However, in our opinion, if you're just getting started and you don't want to spend huge amounts of money, the products we recommend are just great. In fact, they are really good given their prices.
Additionally, you don't need to buy all the recommended products. All selected products can be used and controller individually without the others. For instance, getting a couple of smart plugs can make a huge difference in your lifestyle. You'll be able to wake up with the coffee machine ready, leaving the house without worrying about turning off your appliances, and much more.
P.S. If you're a maker and you prefer to build your own Home Automation System take a look at Build a Home Automation System for $100 course.
---
[Recommended Course] Learn ESP32 with Arduino IDE
Register in our brand new ESP32 course with Arduino IDE. This is our complete guide to program the ESP32 with Arduino IDE, including projects, tips, and tricks! The registrations are open, so sign up now.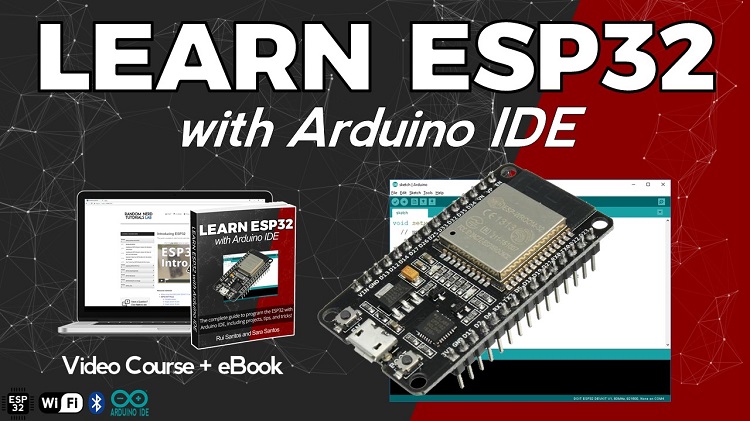 ---
Other RNT Courses
Build IoT projects and home automation gadgets with the ESP8266 Wi-Fi module.
Build a home automation system using open-source hardware and software.
Build 25 cool Arduino projects with our course even with no prior experience!