The ESP8266 ESP-01 USB Programmer provides an easy way to program the ESP-01 board via serial. Read our guide to learn how to use and modify this USB programmer to make it work with the ESP-01.
Aliexpress - ESP8266 ESP-01 USB Serial Programmer with CH340
out of stock
as of February 20, 2021 2:15 am
Scroll down to compare the ESP-01 USB Programmer prices at different stores.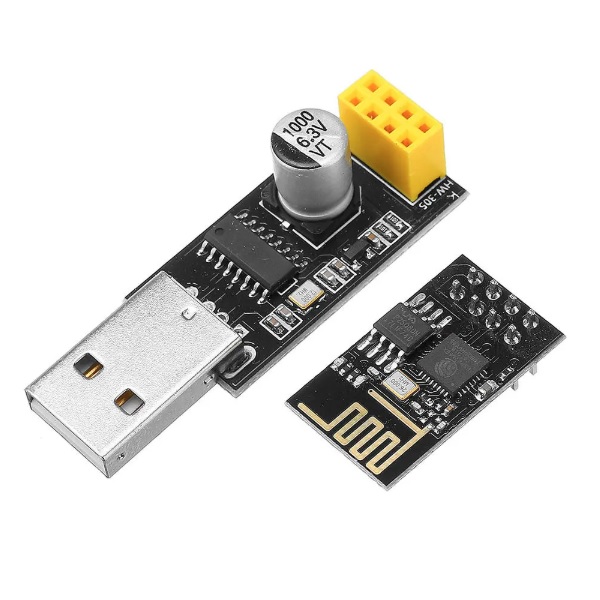 €4.49
in stock
2 new from €4.49
as of February 25, 2021 6:40 am
$6.99
in stock
as of February 25, 2021 6:40 am
out of stock
as of February 25, 2021 6:40 am
out of stock
as of February 25, 2021 6:40 am
Learn more about the ESP8266 board: