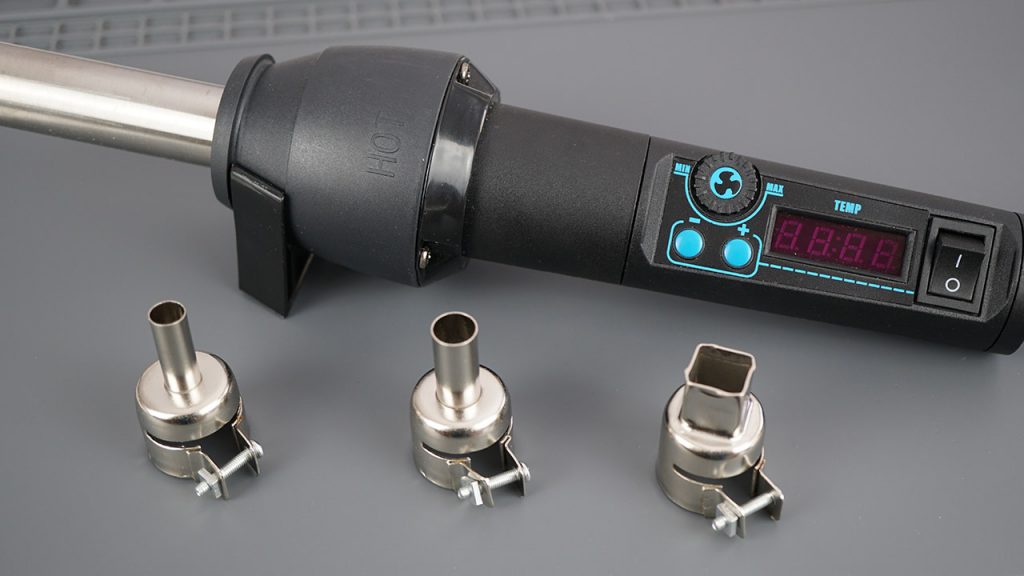 In this post, we'll review the YIHUA 8858 Upgrade, which in our opinion, is one of the best hot air heat guns for this price point.
Having a good hot air heat gun is one of the most important parts of desoldering components from a PCB successfully. In fact, just having the right hot air heat gun can be the difference between removing the components successfully or destroying them.
No matter how much you know how to use a hot air heat gun, if it doesn't heat properly, you'll have a hard time using it.
So let's break down all the features, the price and everything you need to know about this tool.
Where to Buy?
The YIHUA 8858 hot air gun was kindly sent from Banggood to review, and that's where you'll find one of the best prices.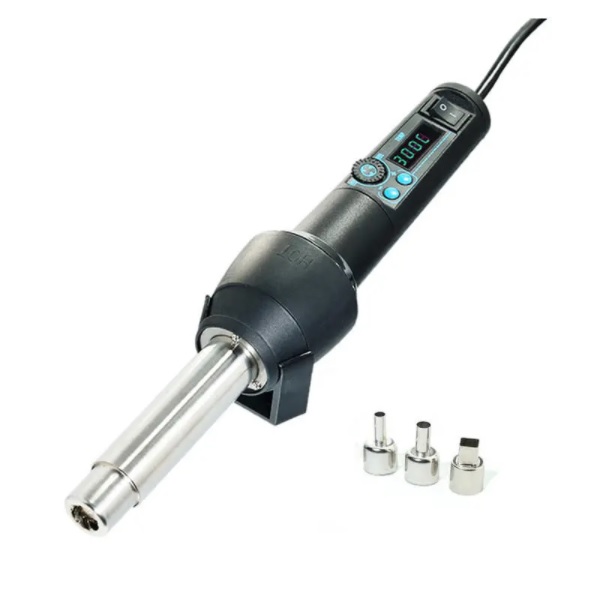 Banggood - 110V US YIHUA 8858 Upgrade Hot Air Adjustable Heat Gun
as of June 14, 2021 5:28 pm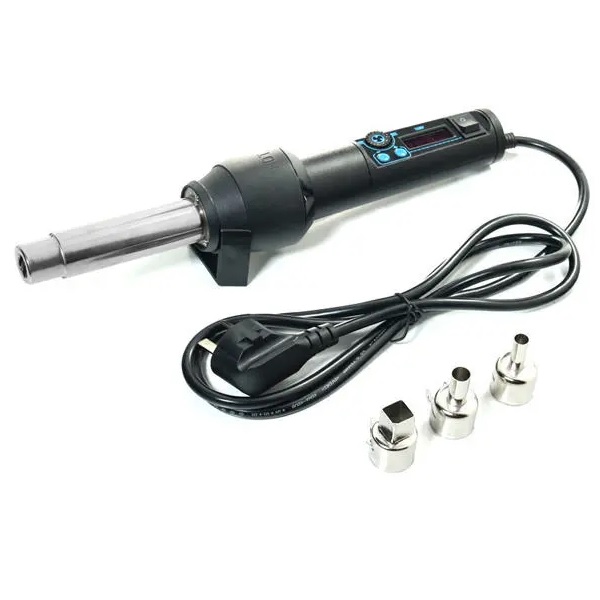 You can also get the YIHUA 8858 hot air heat gun from other stores: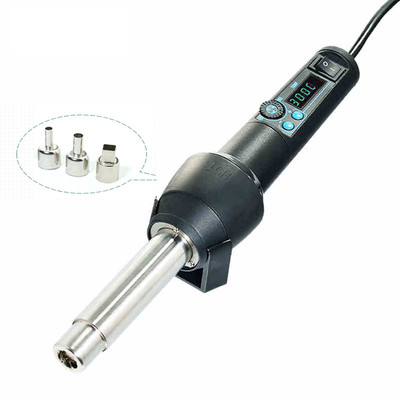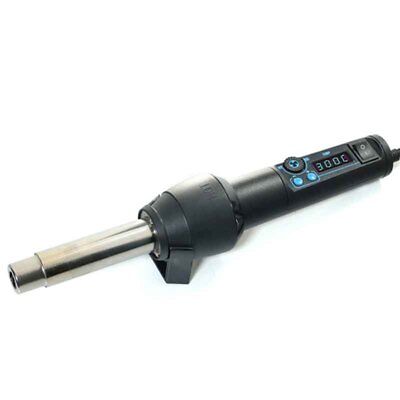 Product Specifications
Input voltage: 110V (US plug) or 220V (EU plug)
Output power: 650W
Temperature range: 100ºC-480ºC (212ºF-896ºF)
Display mode LED display
Airflow type blower
Airflow 120L/min (max)
YIHUA 8858 Air Nozzles
The YIHUA 8858 tool comes with three air nozzles in these sizes to provide a different air flow:
Circular: 8mm (0.31 inches)
Circular: 10mm (0.40 inches)
Square: 13mm (0.51 inches)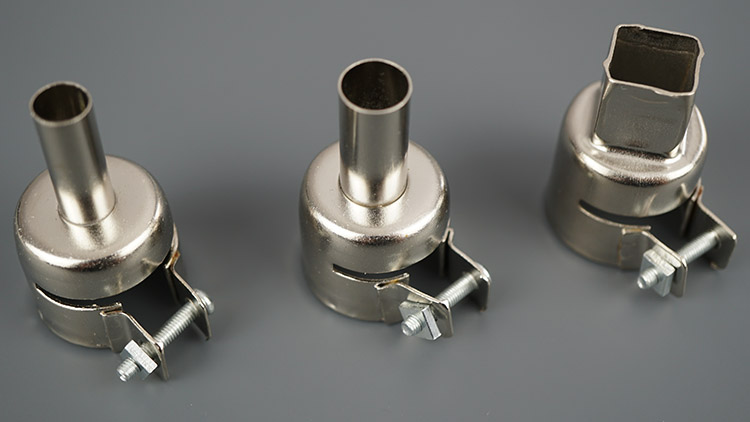 You can simply screw the air nozzles to the hot air gun tip like this.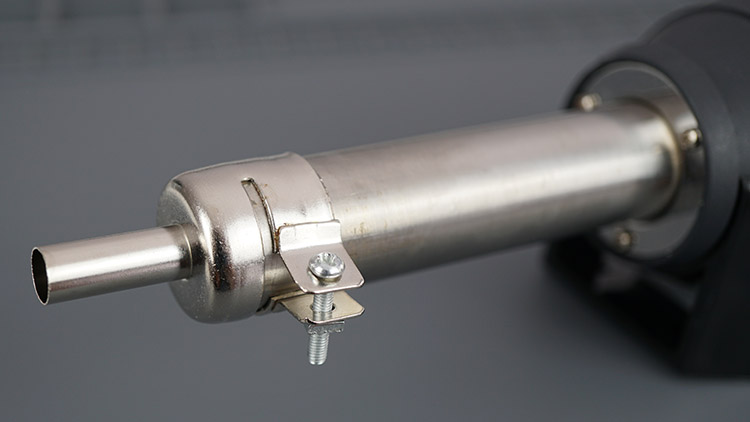 YIHUA 8858 Holder
This tool comes with a an holder attached that it is very handy.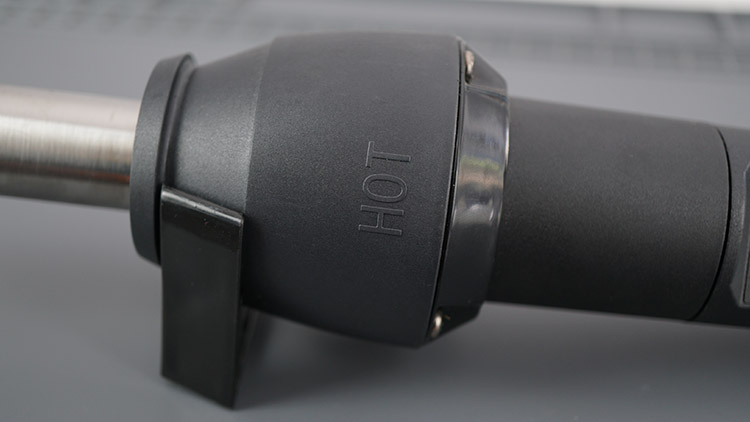 About the Hot Air Heat Gun YIHUA 8858
The YIHUA 8858 hot air gun uses a PID programmable temperature control technology to adjust the temperature. Temperature values are very accurate.
You can easily use the -/+ buttons to adjust the desired temperature (100ºC-480ºC or 212ºF-896ºF) and rotate the knob to adjust the airflow. It has a rocker switch to turn it on/off.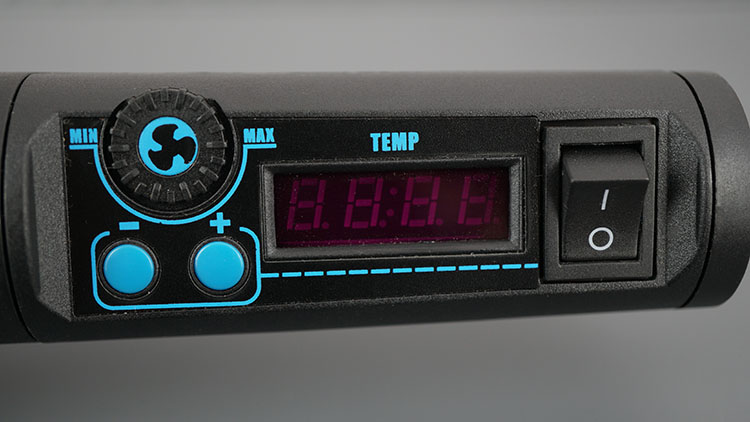 Important: after your turn it on and with the fan at the maximum speed, the hot air heat gun will get hot in less than 5 seconds (to the temperature set in the display). Ensure there's nothing in front of it, and don't point it to yourself to avoid injuries. For safety reasons, we also recommend using a heat-resistant glove while working with it.
To prevent damages to your table or workbench, we also recommend using a heat resistant mat.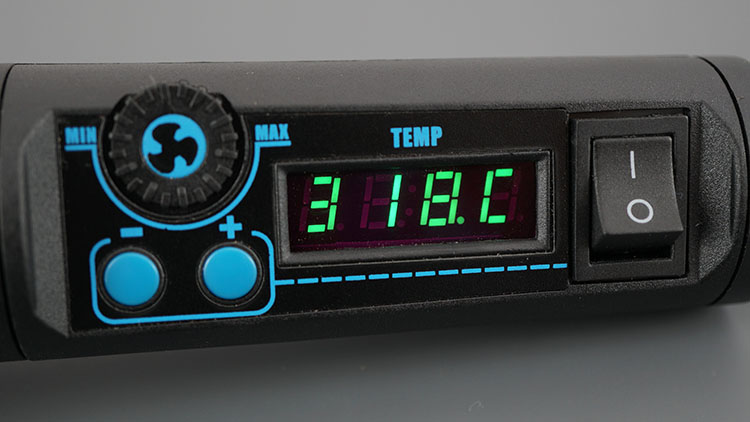 My YIHUA 8858 temperature display is in Celsius degrees (I'm from Portugal, EU), but accordingly to the product page, it supports Fahrenheit degrees in temperature display (probably in all US versions).
Recommended reading: Best Soldering Irons for Beginners and Hobbyists
Testing the YIHUA 8858 and Desoldering PCB Components
For demonstration purposes, we will remove the components from a damaged ESP32 Dev Kit board.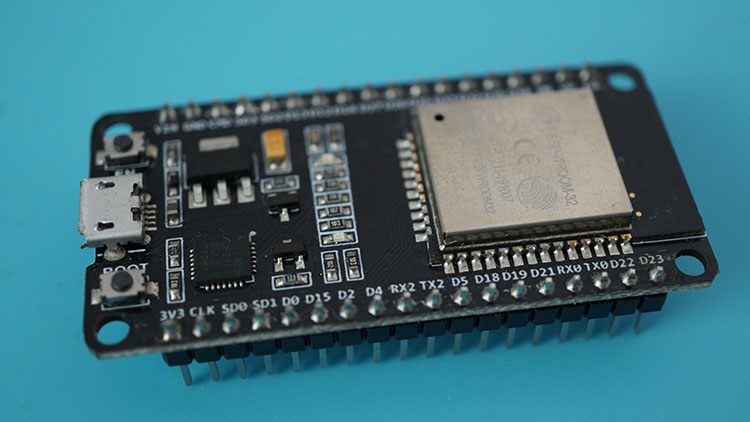 Since the board components are SMD, you can use a digital microscope to magnify a specific component and help you with this task.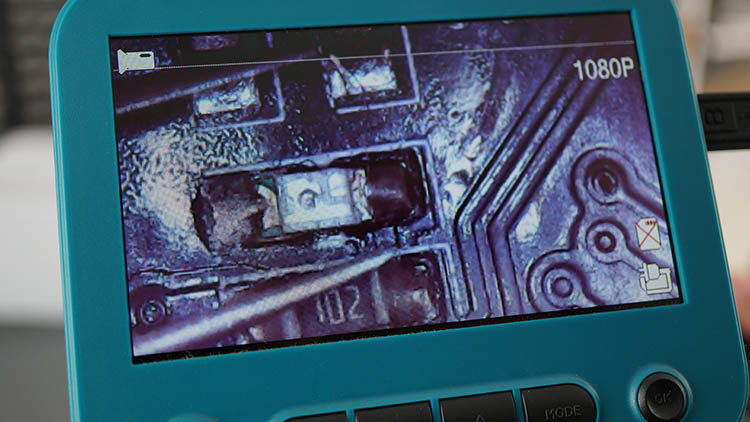 With the hot air heat gun set to around 320ºC (608ºF) and within a few seconds, the components can be easily removed with some good tweezers.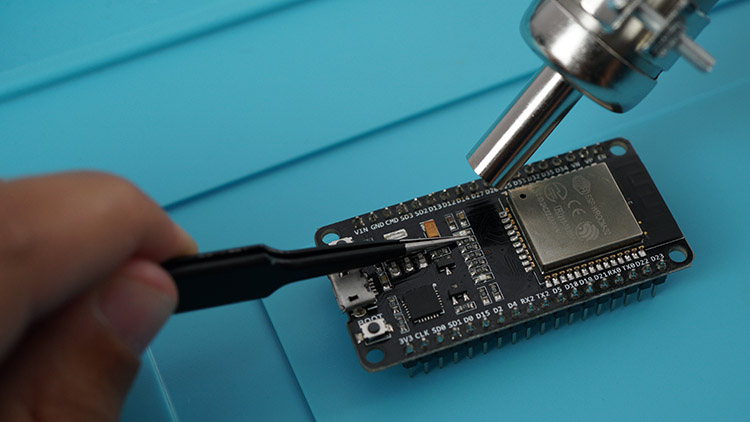 As you can imagine, if you let your board heat up too much, it's likely to damage the on-board components and they can be permanently destroyed.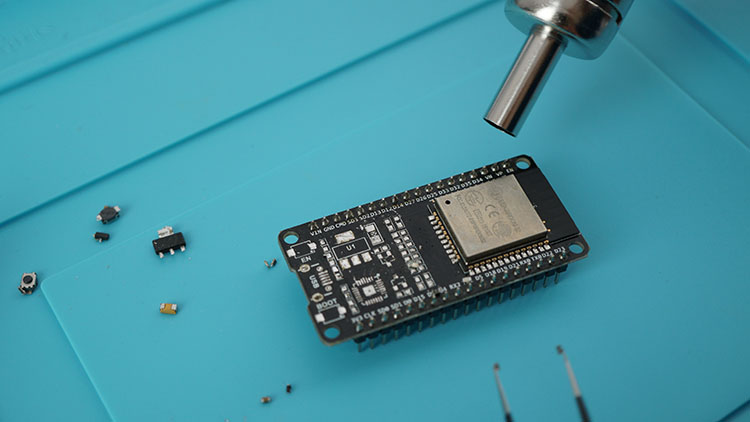 As you can see, it removed all the SMD components. This process was also fairly quick.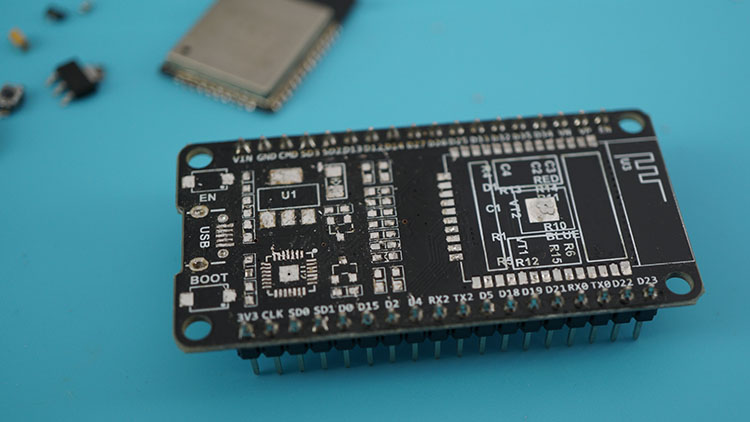 Watch the next quick video demonstration:
Wrapping Up
This is a very well-designed and versatile tool. It heats pretty quickly (5 seconds), it's easy to use, and I think it will be more than sufficient for all your needs.
You can definitely find cheaper alternatives, the YIHUA 8858 it's a bit more expensive than other similar tools. But the reason we love this is because, at this price point, it's one of the best out there.
If you want to get one YIHUA 8858, use the links below.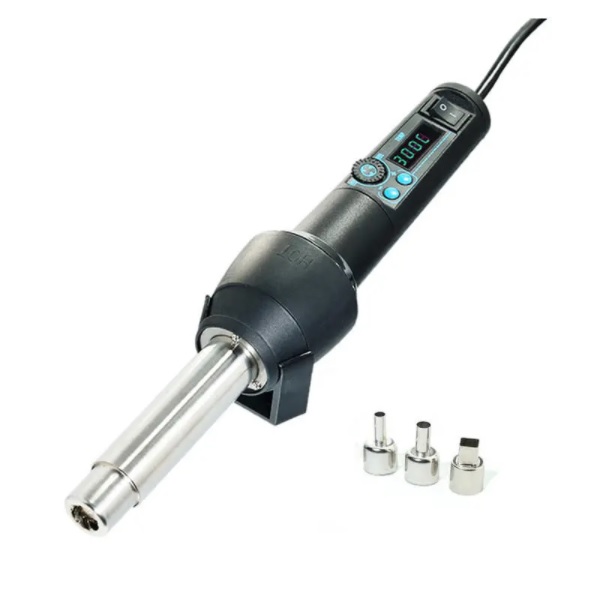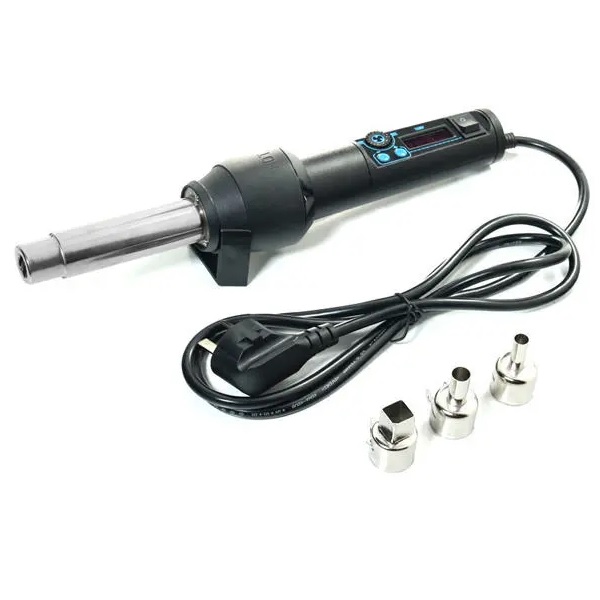 You might also like reading:
Thanks for reading.
---
[Recommended Course] Learn ESP32 with Arduino IDE
Register in our brand new ESP32 course with Arduino IDE. This is our complete guide to program the ESP32 with Arduino IDE, including projects, tips, and tricks! The registrations are open, so sign up now.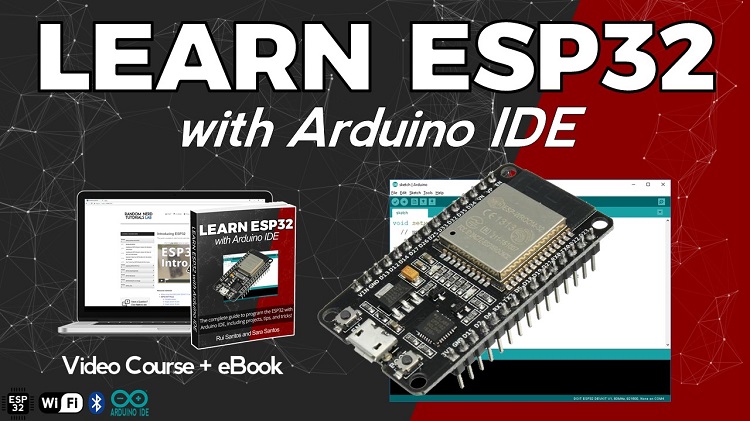 ---
Other RNT Courses
Build IoT projects and home automation gadgets with the ESP8266 Wi-Fi module.
Build a home automation system using open-source hardware and software.
Build 25 cool Arduino projects with our course even with no prior experience!