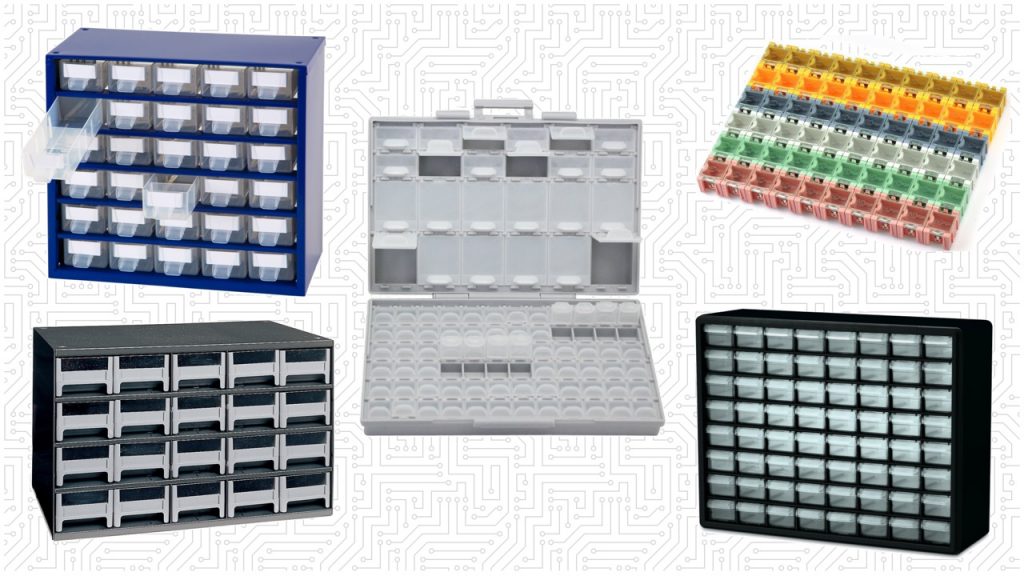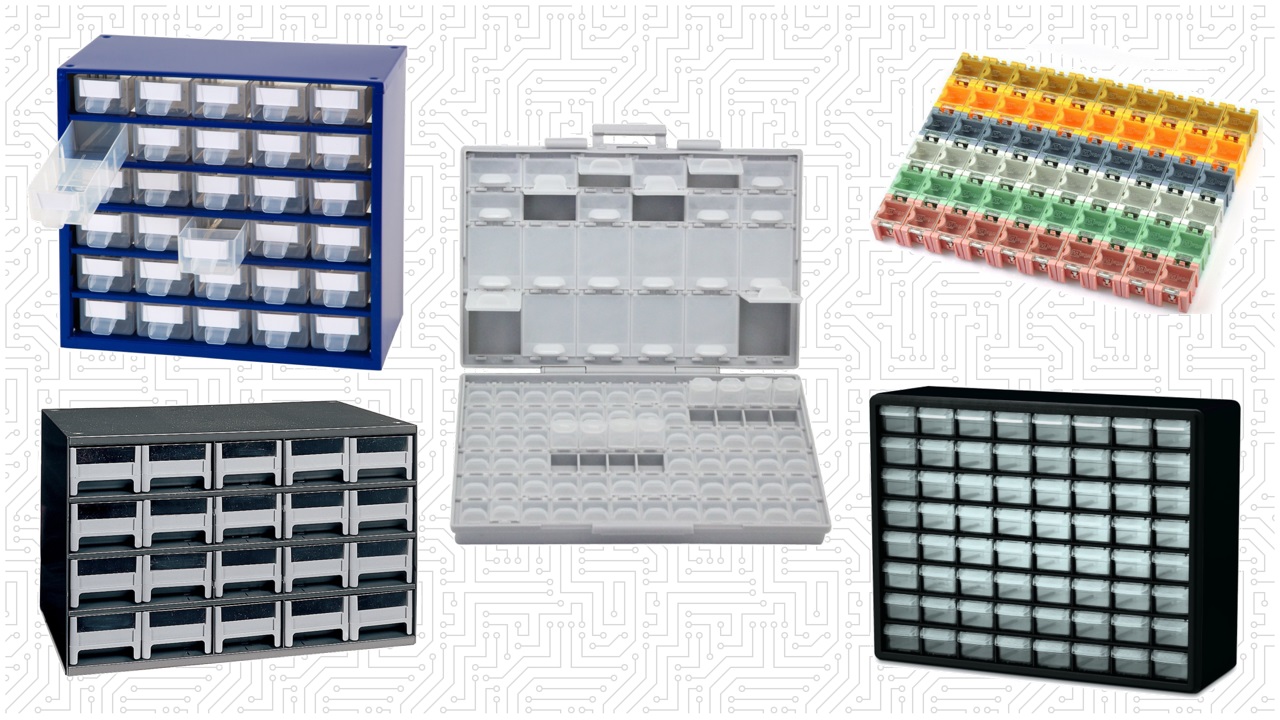 If you like to build electronics projects, you know how important it is to have your electronics components organized. Organization can save you a lot of time! In this post we show you the Best Storage Organizers For Electronic Components and Parts: cabinet organizers and plastic cases, so that you always find the right components in no time.
Cabinet Organizers
A cabinet organizer is essential in your electronics lab, so that you have all your components organized. There are a lot of cabinet organizers for electronics components with drawers that you can label, so that you always know where everything is. Continue reading to find the best cabinet organizers for your workspace.
Akro-Mils 19416 16 Drawer Steel Parts Storage Hardware and Craft Cabinet, Grey
7 new from $96.99
Free shipping
Buy Now

Amazon.com
as of January 20, 2019 12:09 pm
This cabinet organizer with 64 drawers is just great! The plastic is good quality, and the drawers slide in and out easily without getting stuck. This cabinet also comes with dividers so that you can divide your drawers in several sections to store different components on the same drawer. The Akro-Mils cabinet also has some cutouts on the back to be mounted on the wall, if desired. Akro Mils sells individual drawers with different sizes, so that you can modify the cabinet with your own needs. If you want this cabinet with a different combination of drawers, you can check the product below.
---
If you want a sturdy cabinet organizer with a steel frame, this is perfect. It comes with 30 plastic drawers that don't slip over when you open them due to a rear stop tab. You can get several cabinets and mount them on the top of each other, or you can mount them on the wall. This product also comes with labels for your drawers. There are dividers that you can buy separately to get more divisions in your compartments. You can also find this cabinet with a different drawer combination, as shown in the product below.
---
This is an "industrial" sturdy cabinet with a steel frame and strong high-impact polystyrene drawers. You can easily add labels to the label holder, and the transparent drawer allows you to easily and instantly identify its content. This is the perfect cabinet if you want something really sturdy to store your components.
Plastic Cases
Plastic cases with divisions are also good to store your electronics components. We have a couple of them. For example, we have a plastic case with several divisions just to store different kinds of switches, other just for transistors, etc..
These plastic cases are really handy to store your electronics components. These are available in different sizes, and the compartments are removable, which makes them very versatile.
---
This is a pack of 100 mini plastic cases with a special design that attach to each other. You can build a big plastic case by joining several mini cases. These compartments are aimed to very small items like SMD components, small screws, nuts, etc.
---
This case with 96 compartments offers you a lot of space for small electronics components (SMD components). It comes with divisions with three different sizes:
12 large size divisions: 0.78" x 1.37" x 0.78" (18mm x 35mm x 20mm)
12 medium size divisions: 1.65" x 1.37" x 0.78" (41mm x 35mm x 20mm)
72 small size divisions: 0.72" x 0.657" x 0.4" (18.3mm x 16.7mm x 10.2mm)
Together with the case, you'll receive two sheets of labels to label all your compartments.
This case is also available with a different number of drawers and size.
---
You may also like: How To Set Up an Electronics Lab: Tools and Equipment
Wrapping Up
In this article we've shown you the best storage organizers for electronic components and parts. These were just some ideas on how you can organize your stuff in your electronics lab (garage or workbench). You can combine different cabinets with different sizes and different drawers to best suit your needs. Having some plastic cases is also very handy. This way you can spend more time building projects, than having to look for the components.
Do you use any of these solutions? Let us know in the comments section below.
Stay Tuned
Looking for more great deals on electronics and tools? Make sure you subscribe here to catch upcoming deals and score some extra savings on your favorite gear!
---
[Recommended Course] Learn ESP32 with Arduino IDE
Register in our brand new ESP32 course with Arduino IDE. This our complete guide to program the ESP32 with Arduino IDE, including projects, tips, and tricks! The registrations are open, so sign up now.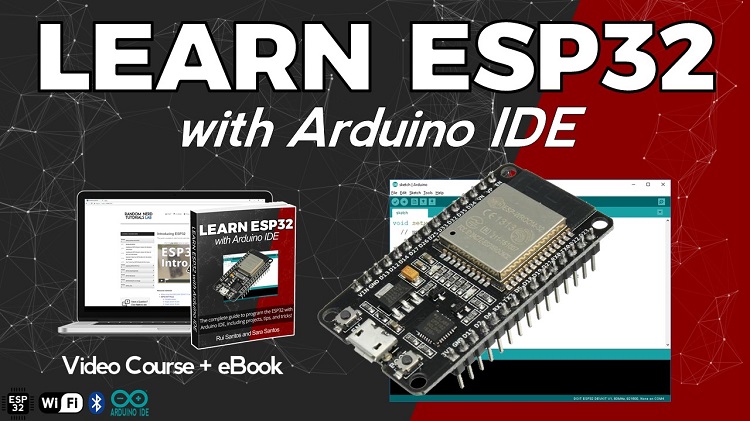 ---
Other RNT Courses
Build IoT projects and home automation gadgets with the ESP8266 Wi-Fi module.
Build a home automation system using open-source hardware and software.
Build 25 cool Arduino projects with our course even with no prior experience!