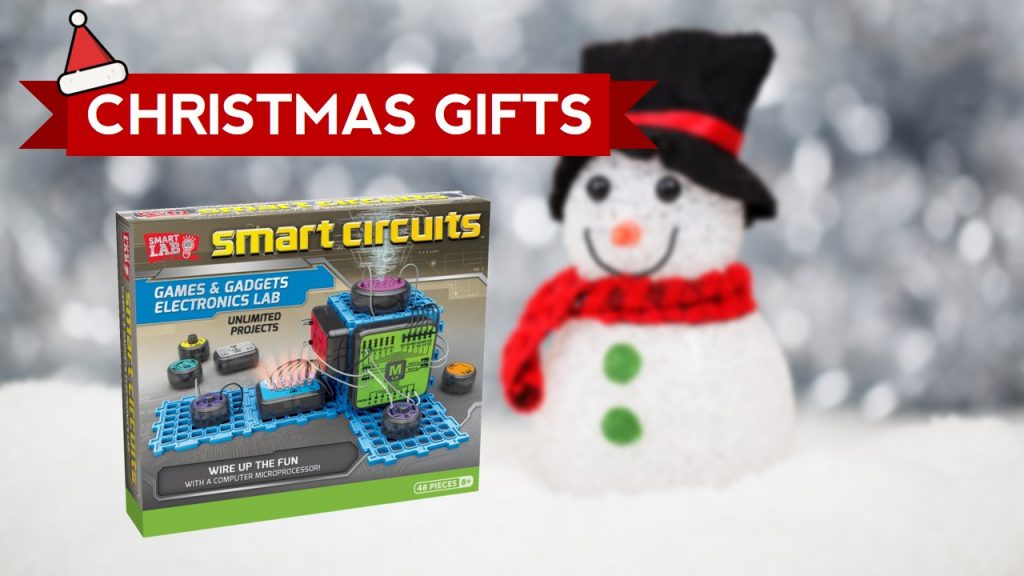 Are you still looking for Christmas presents for your children, grandchildren, nephews, etc? If they want to be makers, and you think they'll enjoy learning about circuits, and building their own gadgets, here's the perfect gift: Smart Circuits from Smart Lab. It is 50% off at Amazon.
SmartLab Toys Smart Circuits Games & Gadgets Electronics Lab
18 new from $25.40
2 used from $ 22.05
Free shipping
Buy Now

Amazon.com
as of April 26, 2018 3:05 am
The Smart Circuit toy allows children and parents to explore together unlimited electronics projects to create their own games and gadgets by combining different modules. The kit comes with a manual for instructions for 50 different projects, like an electronic drum kit, a motion-sensing alarm, and much more. The kit is suitable for kids above 8 years old.
Here's what comes with the kit:
Battery module
Variable resistor module
Microprocessor module
Tricolor LED module
Speaker module
Photodiode module
Tilt switch module
6-LED array module
2 pushbutton modules
31 jumper wires
Book with instructions for 50 different projects
We're sure the kids will love it, and their parents too!
For children above 12 years old, an Arduino Starter Kit may also be a good gift (or read our Best Arduino Starter Kits review).
$149.95
$199.99
1 new from $149.95

Amazon.com
Free shipping
Last updated on April 26, 2018 3:05 am
---
You may also like: 10 Christmas Gift Ideas for Makers
Stay Tuned
Looking for more great deals on electronics and tools? Make sure you subscribe here to catch upcoming deals and score some extra savings on your favorite gear!
---
Recommended RNT Courses
Build IoT projects and home automation gadgets with the ESP8266 Wi-Fi module.
Build a home automation system using open-source hardware and software.
Build 25 cool Arduino projects with our couse even with no prior experience!