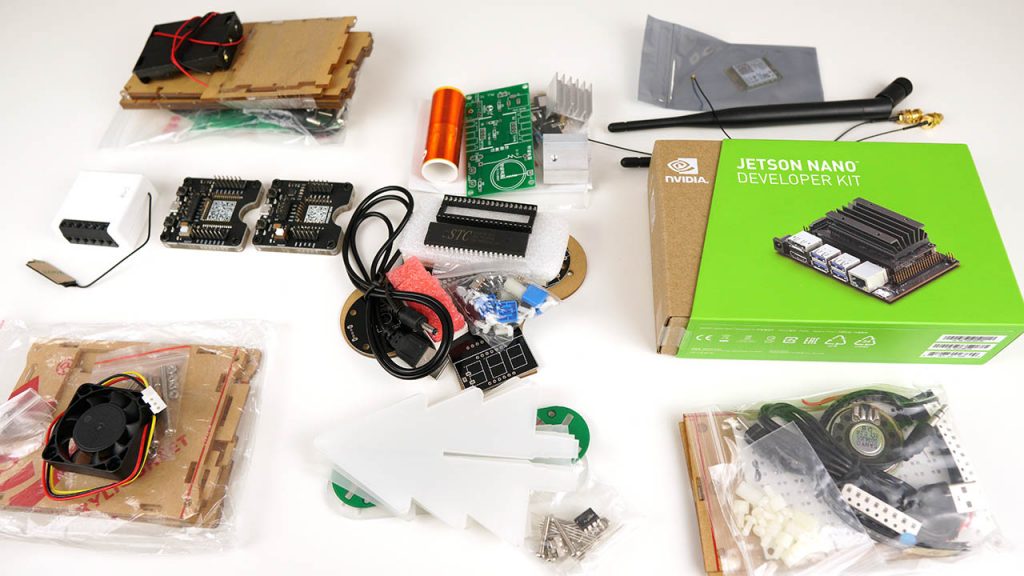 In this article I'll share with you 11 items that I received this week in my mailbox. I've got an NVIDIA Jetson Nano Developer Kit and a few accessories for it.
I've also received an ESP32/ESP8266 test boards that makes it easier to burn firmware to ESP chips, a SONOFF Mini and some DIY soldering kits: two Christmas trees, a game console, an LED music spectrum, and a mini Tesla coil.
The DIY kits that I've received are good to practice your soldering skills (take a look at the best soldering irons for beginners). Some kits are more difficult to build than others, so make sure you pick an appropriate kit for your expertise level, so that you don't get stuck while building.
NVIDIA Jetson Nano Developer Kit for Artificial Intelligence (AI)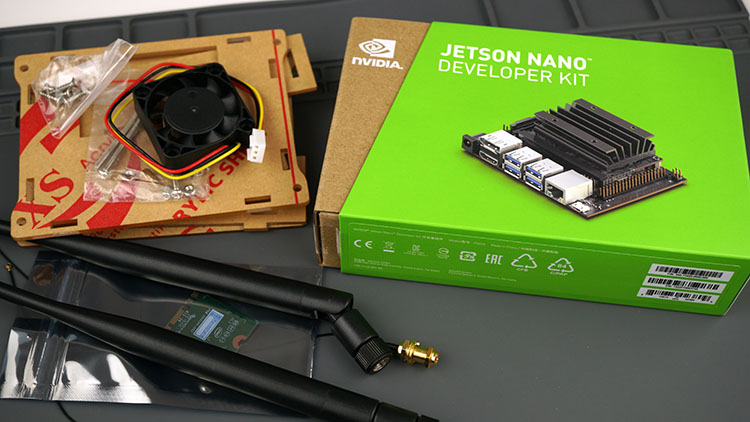 The NVIDIA Jetsan Nano is a small powerful computer developed specially for Artificial Intelligence, Computer Vision and Internet of Things Projects.
You can think of it like a Raspberry Pi, but much more powerful tha runs a custom Ubuntu image with preloaded Nvidia software.
Quad-core ARM® Cortex®-A57 MPCore processor
NVIDIA Maxwell™ architecture GPU with 128 NVIDIA CUDA® cores
4GB 64-bit LPDDR4 1600MHz memory
For you to have an idea of what is possible to build, take a look at the projects developed by the Jetson Nano Community.
Amazon.com - NVIDIA Jetson Nano Developer Kit for Artificial Intelligence (AI)
as of June 14, 2021 5:20 pm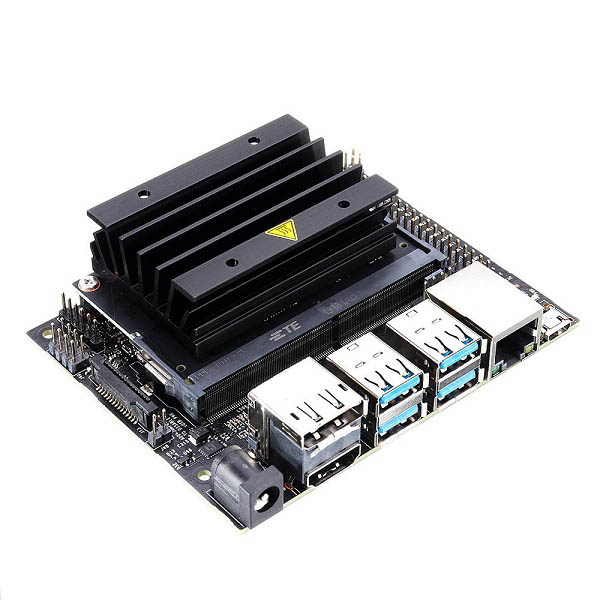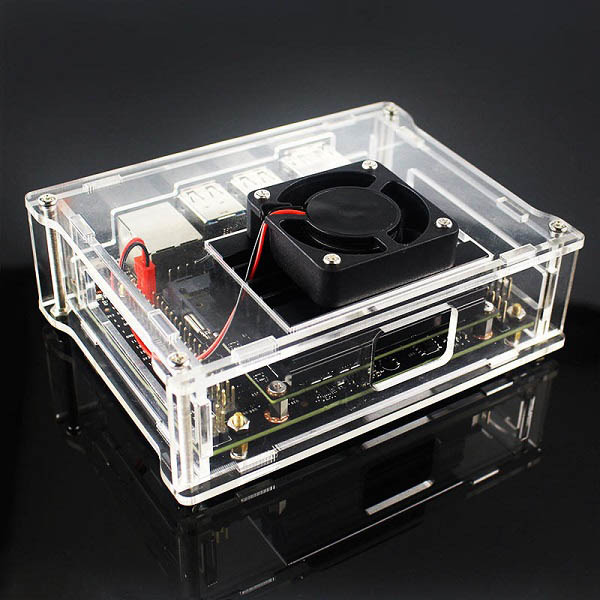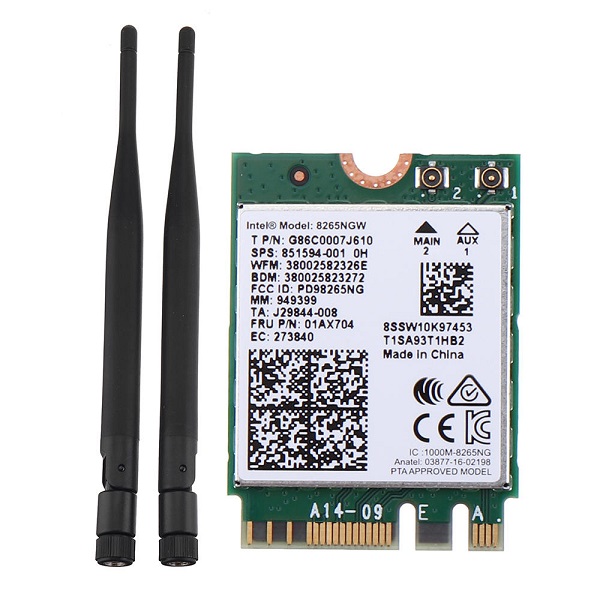 SONOFF Mini
The Sonoff mini is a small DIY Wi-Fi smart switch. It works similarly to a normal Sonoff, but with a smaller footprint. Additionally, it includes two lines for manual operation. This means that it can be easily installed behind wall switches to control your lights remotely and you still have the option to control them manually.
It works with the eWeLink app and also supports DIY mode so that you can integrate with third-party open source smart home control systems.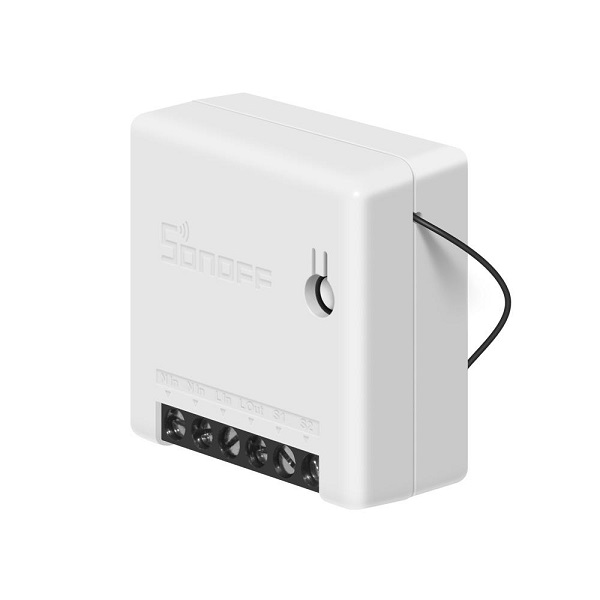 SONOFF Mini Two Way Smart Switch 10A AC100-240V
as of June 11, 2021 11:37 pm
ESP32/ESP8266 Test Boards: Quickly Burn Firmware to ESP Chip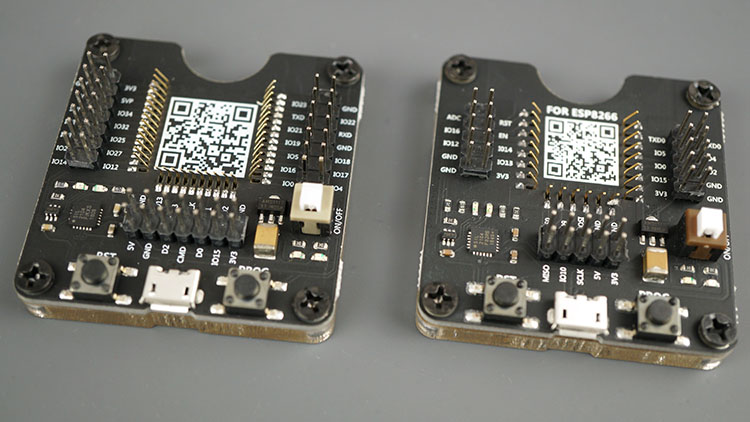 I also received two test boards (burn fixture test board): one for the ESP8266 and another for the ESP32. These test boards can be really handy if you usually build projects with the ESP32 or ESP8266 bare chips and you want to upload firmware and test them before soldering on a PCB.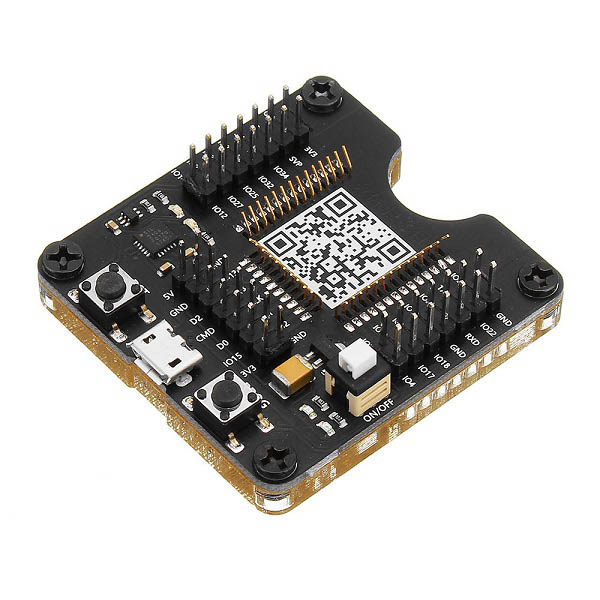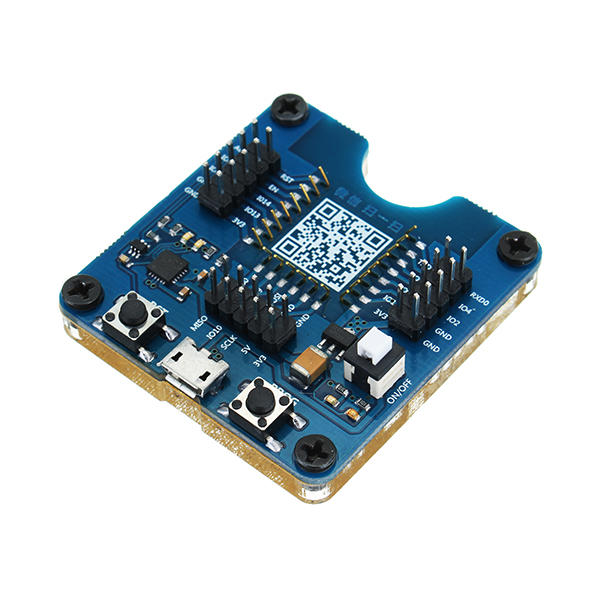 DIY Electronics Kits – Practice Soldering
I got a bunch of DIY Electronics soldering kits – these are great to practice your soldering skills and have some fun throughout the project.
Because Christmas is almost here, I got two DIY Christmas trees. These kits are easy to assemble and just include through-hole components, so they are perfectly suited for beginners. The instructions are provided in the Banggood product page and are easy to follow.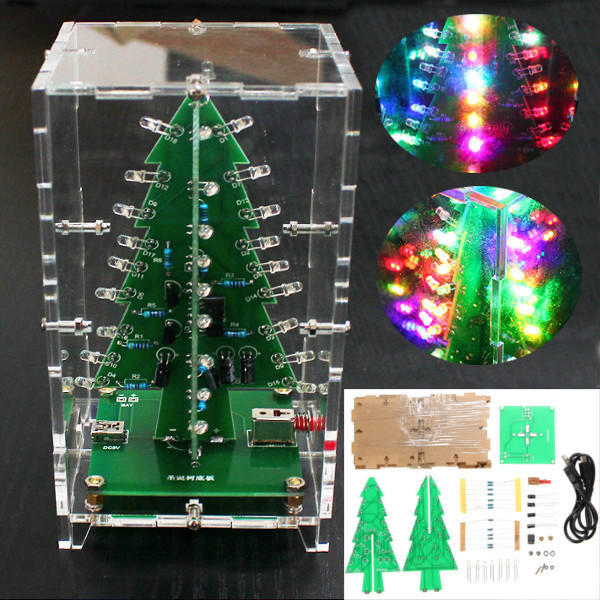 Below you can see one of the Christmas tree after soldering. The Christmas tree can be powered through a power cable provided in the kit, or with three AA batteries. There's also an acrylic enclosure you can buy to put your tree inside, but I didn't like it much. I prefer the tree without it.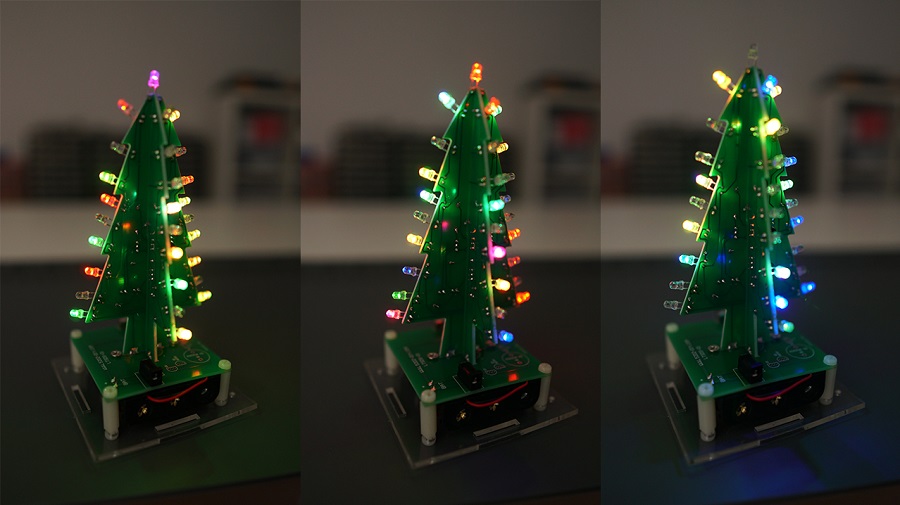 I found this kit more interesting to solder than the other. There are a considerable amount of LEDs, resistors, capacitors and transistors to solder. In the other kit (image shown below) there's just a few components to solder: three LEDs, one chip, a button, and an USB socket. Nonetheless, the final result after soldering is just awesome and beautiful.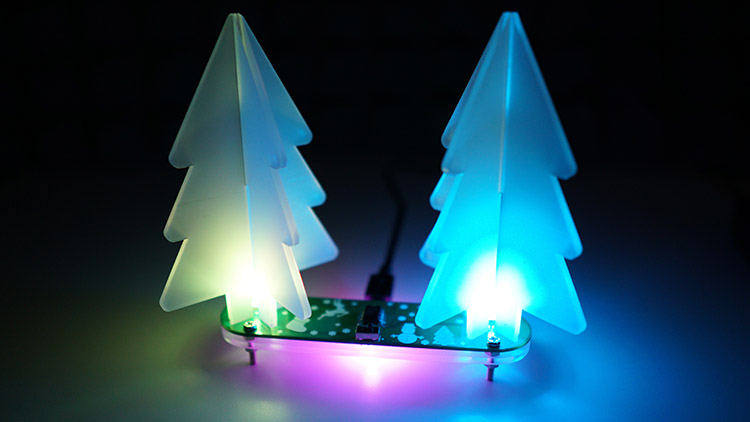 I also received three more kits: an electronic game console, an LED music spectrum and a mini Tesla coil.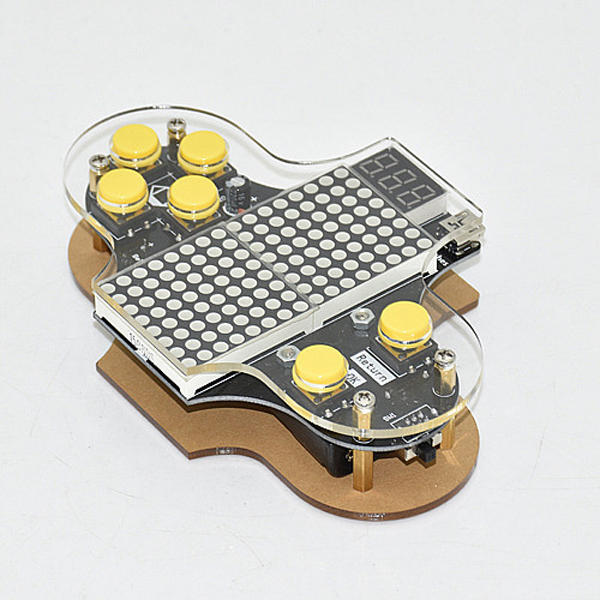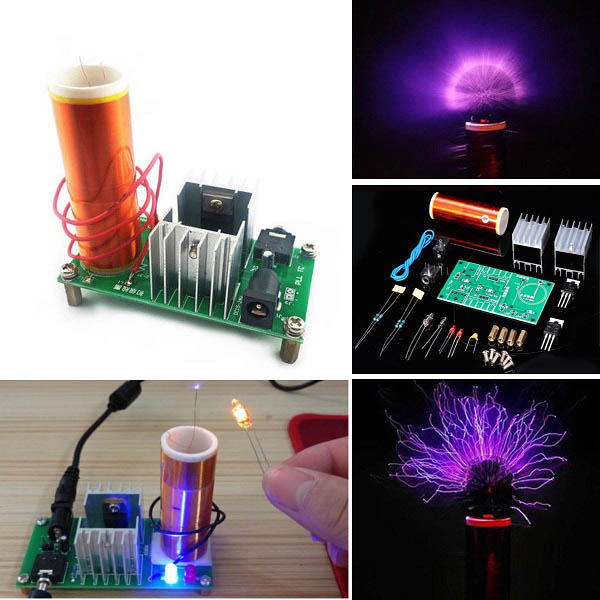 The LED music spectrum seems a very interesting kit as it comes with a lot of SMD components that are more difficult solder than through-hole components. I haven't built these kits yet. I'll let you know the results when they're ready.
You may also like: 8x8x8 LED Cube DIY Kit – How To Build and Review
Stay Tuned
Looking for more unboxings and reviews? Make sure you subscribe here to catch upcoming deals and score some extra savings on your favorite gear!

---
[Recommended Course] Learn ESP32 with Arduino IDE
Register in our brand new ESP32 course with Arduino IDE. This is our complete guide to program the ESP32 with Arduino IDE, including projects, tips, and tricks! The registrations are open, so sign up now.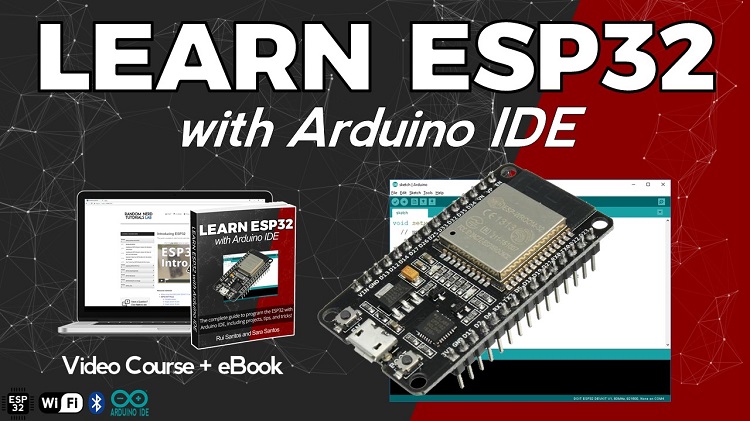 ---
Other RNT Courses
Build IoT projects and home automation gadgets with the ESP8266 Wi-Fi module.
Build a home automation system using open-source hardware and software.
Build 25 cool Arduino projects with our course even with no prior experience!